In recent years, steel structure buildings in China have been included in critical national promotion projects, and several steel structure pilot projects have been built across the country. With the development of productivity and the increasing shortage of land resources, steel structure buildings in China will be an essential development target, and it is believed that they will play an increasingly important role in future construction.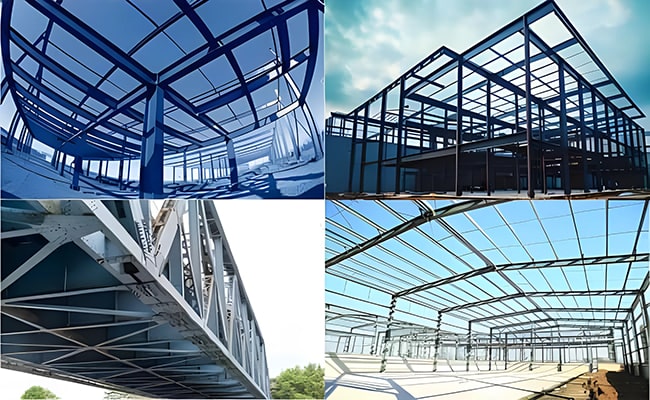 Steel structure building concept
The steel structure is characterized by high strength, lightweight, good overall stiffness, and strong deformation ability, so it is particularly suitable for constructing large-span, ultra-high, and ultra-heavy buildings.
The material has good homogeneity and isotropy and is an ideal elastomer, most in line with the basic assumptions of general engineering mechanics.
The material has good plasticity and toughness, can undergo large deformation, and can withstand dynamic loads well; the construction period is short; it has a high degree of industrialization and can carry out specialized production with a high degree of mechanization.
Steel Building VS Reinforced Concrete
The so-called steel structure building is compared to the traditional building structure. Conventional reinforced concrete buildings utilize good bonding and similar temperature deformation properties between steel bars and concrete to integrate them into one body closely.
The two complement each other and form the load-bearing foundation of the building. The steel structure building is a new building that uses steel as the primary material for construction and later load-bearing, combined with necessary construction technology, to undertake predetermined tasks and support loads.
Common steel structure types and their characteristics
Light steel structure
Light steel structures use cold-formed, thin-walled, or H-shaped steel as the structural load-bearing system. They are lightweight, have a short construction period, strong adaptability, beautiful appearance, low cost, and easy maintenance. It is mainly used in factories, warehouses, stadiums, exhibition halls, supermarkets and other buildings.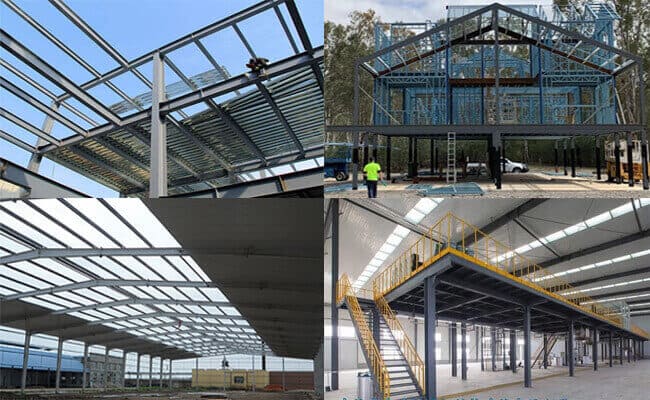 High-rise steel structure
The high-rise steel structure is a steel-concrete hybrid structure and is a symbol of the development level of a country's steel structure. It is mainly used to build large financial centers, conference centers, etc., and is often used as a city symbol.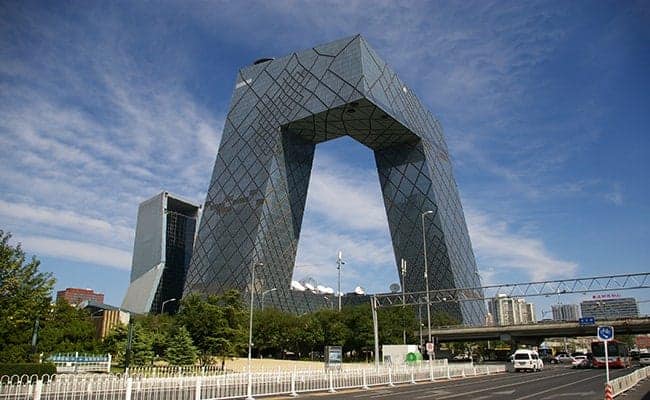 Residential steel structure
Residential steel structure is a kind of structural load-bearing system that uses steel structure as a structural load-bearing system. It is not a residential system constructed with lightweight, high-strength wall panels. It has the advantages of fast construction, excellent seismic performance, light, and high living comfort. It is mainly used to build large-scale steel structure residential buildings.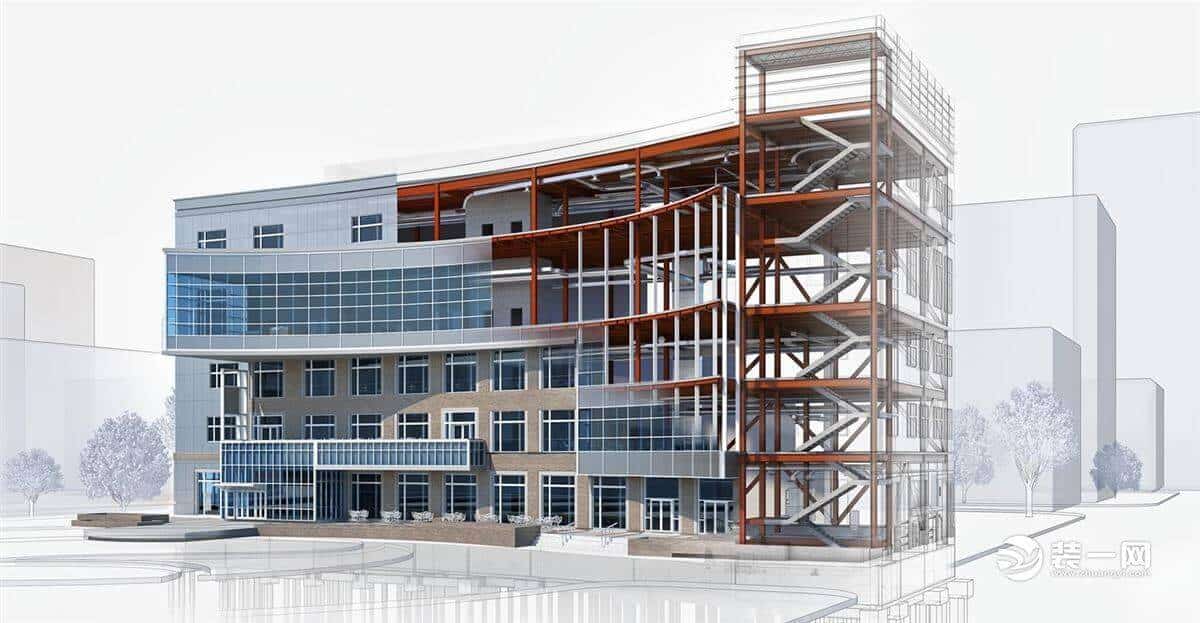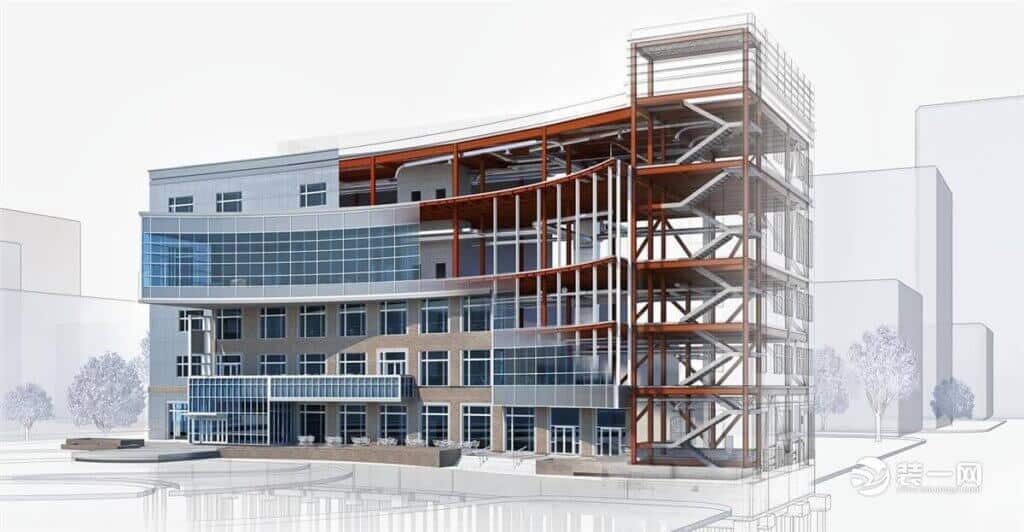 Space steel structure
Space steel structures are mainly divided into space grid structures and space truss structures. They have continuous large spans, light appearance, modern architectural beauty, short construction period, and are green and environmentally friendly. It is mainly used to construct large public buildings such as large stadiums, exhibition centers, and aircraft hangars.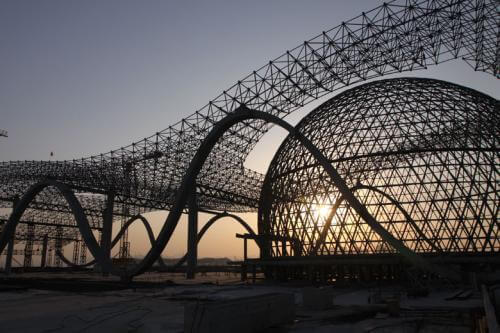 Bridge steel structure
Bridge steel structures are divided into truss structures, box structures, arch structures, cable-stayed structures, and suspension structures, which have the advantages of large spans and rapid construction. It is mainly used in bridge construction of large-scale transportation projects such as high-speed railways, highways, cross-sea bridges, and municipal buildings.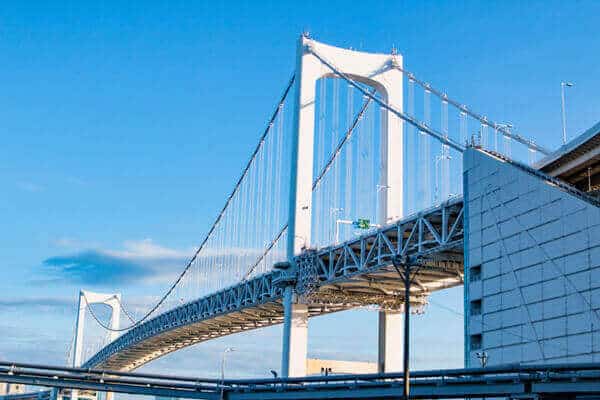 The development status of steel structure buildings in China
High-rise and super-high-rise steel structure buildings in China
In the early days of reform and opening up, due to the imperfect development of high-rise steel structure design and construction technology in my country, the construction models were designed and constructed by foreign countries, such as Shanghai Jinmao Tower and Shenzhen Diwang Tower.
At the end of the 20th century, with the improvement of our country's technical specifications and the accumulation of experience, our country gradually began to explore new models of independent design and construction. The completion of the Dalian Ocean Tower in 1998 marked the progress of my country's high-rise steel structure buildings towards the localization process.
Light steel structure buildings in China
Since the 1990s, many foreign companies have entered the Chinese market. Light steel structures have developed rapidly in China due to their many advantages, such as convenient construction and low overall cost.
China has also established light steel structure residential pilot projects in many areas nationwide. Currently, the construction ministry has listed light steel structure residences as a critical promotion project, and approximately 3 million square meters of light steel buildings are completed across the country every year.
Space steel structure buildings in China
Due to the unique modern architectural beauty of space steel structure buildings, they are widely used in large national stadiums and exhibition centers, such as the National Grand Theater, National Stadium Bird's Nest, etc. Among them, the National Stadium Bird's Nest was selected as one of the "Top Ten Contemporary Buildings in China" in 2014. A large number of welded box-shaped components were used during the construction process. The details are enormous, and there are a large number of spatially distorted parts inside. The construction difficulty is unprecedented, fully reflecting the construction level of space steel structure buildings in China.
Bridge steel structure in China
Although China's steel bridge work started late, after decades of development and accumulation, steel structure bridge technology has become increasingly mature and is a world leader in many fields.
The Shanghai Lupu Bridge, completed in 2003, has a main span of 550m. It is the world's first extra-large arch bridge using a box arch structure.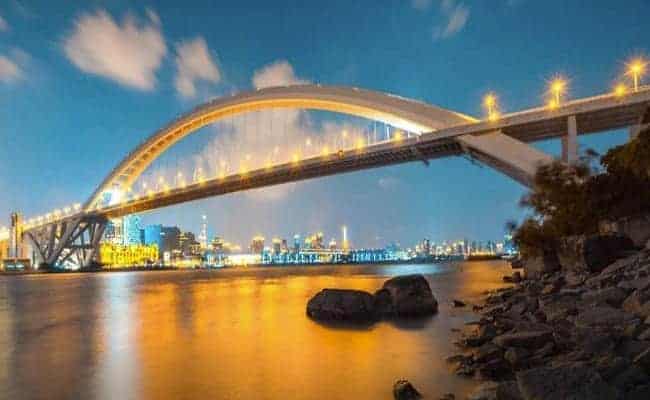 In January 2008, the central arch of Chongqing Chaotianmen Bridge was successfully closed, with a span exceeding the Lupu Bridge by 2m. Once again, It has set a new world record for long-span bridges. It is worth mentioning that after the Wenchuan earthquake, the bridge was intact after inspection by relevant units and was unaffected by the major earthquake.
The application prospects of steel structure buildings in China
The characteristics of the steel structure itself can better meet the needs of building development.
Steel structures are lightweight and high strength, so that steel structures can be used in some buildings with large spans and heavy loads.
This is because brick-concrete and concrete buildings do not have these advantages. Therefore, using steel structures in buildings can effectively reduce construction time, minimize construction costs, and improve the economic benefits of construction companies.
Steel structures have good earthquake resistance.
In recent years, earthquakes have occurred frequently in China, which has had a severe impact on the safety of people's lives and property. Dealing with the earthquake resistance of buildings has become an aspect that the current construction industry focuses on.
Steel structure buildings have good earthquake resistance. This is because the stress range of the steel structure has good toughness and elasticity and will not cause fracture due to a sudden increase in weight.
Due to the rapid development of steel structure buildings, the current steel structure buildings in China are already in a period of standardized construction. The quality of steel structures has become increasingly stable, the construction technology requirements are lower, and the labor intensity is low. Construction personnel only need to install bolts during construction; welding can complete the construction, shortening the construction cycle to a large extent.
China provides strong support for the development of steel structures.
The construction industry is a large-scale industry that pollutes and consumes energy. Our country's economy is facing severe pollution problems during its development. How to reduce building energy consumption and the degree of environmental pollution has become a current concern of the construction industry.
Well-known steel structure buildings in China
1. Bird's Nest
The main steel structure forms an overall giant spatial saddle-shaped steel truss woven "Bird's Nest" structure. The total steel consumption of the steel structure is 42,000 tons.
The concrete stands are divided into upper, middle, and lower layers. The concrete structure of the frames is one underground layer—a reinforced concrete frame-shear wall structural system with seven floors above ground.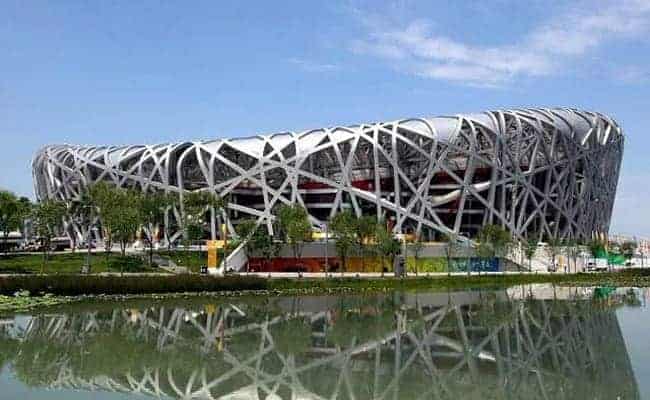 The roof steel structure is covered with a double-layer membrane structure, that is, a transparent upper ETFE membrane fixed between the upper chords of the steel structure and a translucent lower PTFE acoustic ceiling fixed under the lower chords of the steel structure and on the side walls of the inner ring.
2. Universiade Center Main Gymnasium
The total amount of steel used in the steel structure project is about 5,800 tons. It adopts a single-layer folded space network structure. The steel structure roof integrates a high-rise structure and a long-span space structure.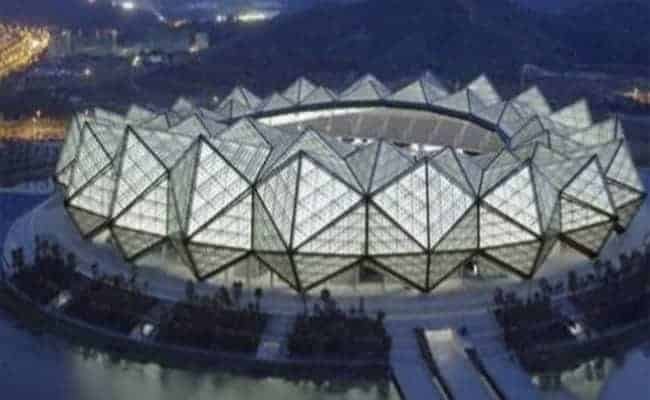 It comprises 16 (8 groups) structural units with similar shapes. The diameter is 158 meters. The installation method adopts the construction idea of "high-altitude fixed-point assembly and cumulative rotation and slippage."
3. National Center for the Performing Arts
The upper enclosure steel structure shell is a semi-ellipsoid, with a long axis length of 212.20 meters in the east-west direction and a short axis length of 143.64 meters in the north-south direction. The height of the building is 46.285 meters. The deepest part of the foundation is -32.5 meters.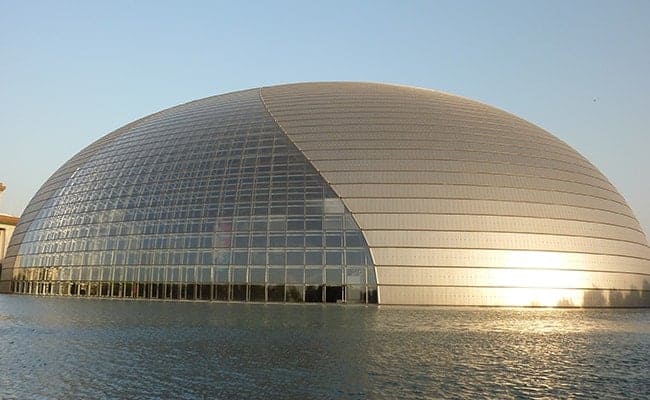 The ellipsoidal roof is mainly decorated with titanium metal plates, with an involute glass curtain wall in the middle. The ellipsoid shell is surrounded by an artificial lake with a surface area of 35,500 square meters, and various passages and entrances are located under the water.
4. Guangzhou New TV Tower
A reinforced concrete inner cylinder-steel structure diagonal grid outer cylinder system is used. The outer cylinder of the steel structure is composed of three essential components: columns, inclined ring beams, and diagonal braces.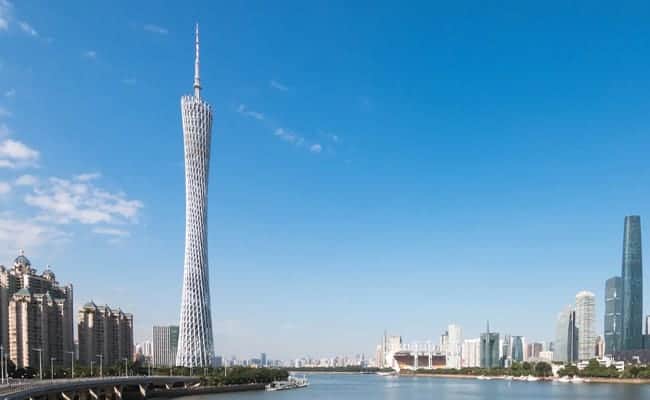 The mast antenna is located on the top of the central tower. The lower part of the antenna is a 10mX10m octagonal lattice steel structure, the top is a 0.75mX0.75m quadrilateral steel plate welded steel structure, and the middle part is an octagonal steel plate welded steel structure transition section.
5. Nanjing Yangtze River Bridge
There are nine piers and ten holes in total. Each dock is 80 meters high. A giant ship of 10,000 tons can be transported under the bridge. Four bridgeheads are more than 70 meters high at both ends of the main bridge.
The rock bed is buried 33 to 47 meters below the river bed of the main bridge. The nine pier foundations are based on heavy concrete caissons, steel caissons plus pipe columns, floating reinforced concrete caissons, and steel sheet pile cofferdam pipe columns. Nine of the 10-hole steel beams of the main bridge have a span of 160 meters. They are riveted and assembled on-site using high-quality alloy steel rods. Very spectacular.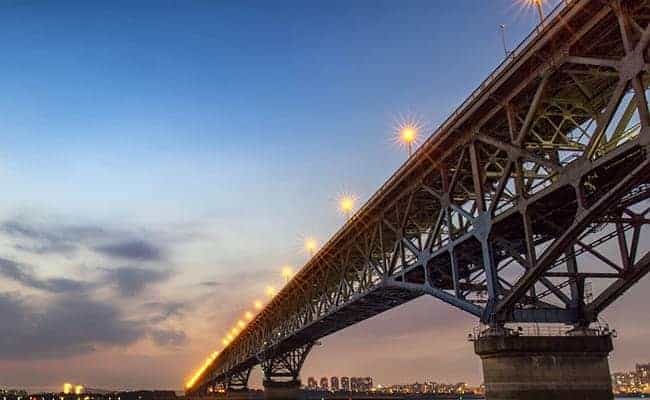 6. Shanghai World Financial Center
A mega structural system was used to replace the original 17 wide columns with giant corner columns and three narrow columns so that the building can provide users with a more open and visually accessible space. The massive structure is inside the glass curtain wall, especially in the lower part of the structure. Its vast volume can give people a strong sense of security and strength.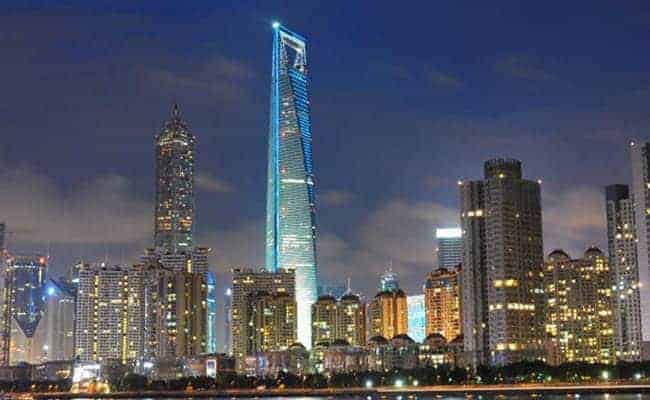 7. Beijing University of Technology Gymnasium
The Beijing University of Technology Gymnasium also created a record in the history of world architecture – the world's longest-span prestressed chord dome, with a maximum span of 93 meters.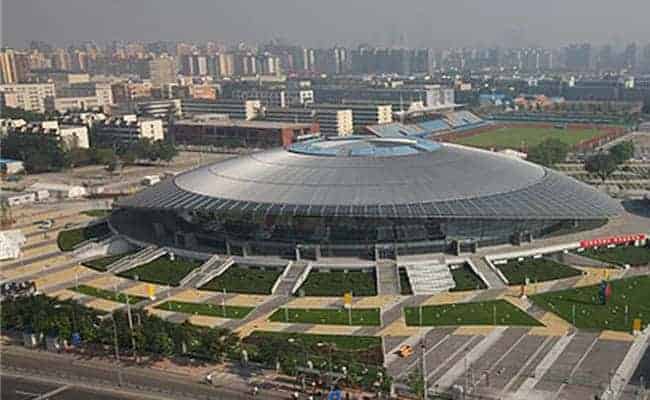 The upper part of this structure is a single-layer lattice shell on the top of a spherical crown, composed of many steel pipes, and steel cables support the lower leg.
In conclusion
The application prospects of steel structure buildings in China are bright. Its high degree of standardization, construction efficiency, and stable quality will further promote the modernization and sustainable development of China's construction industry. With the increasing awareness of environmental protection and energy conservation, steel structure buildings will contribute to reducing resource waste and energy consumption, as well as mitigating pollution.