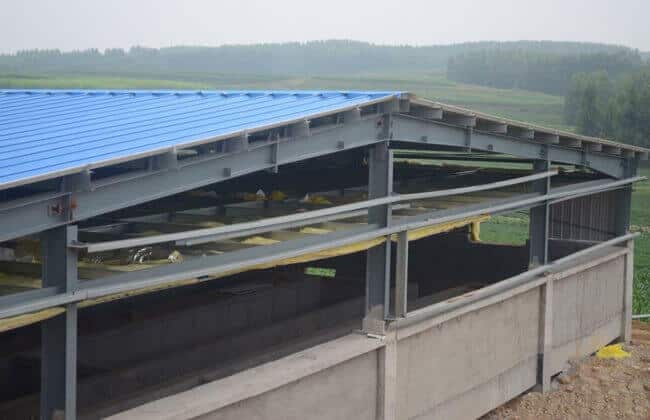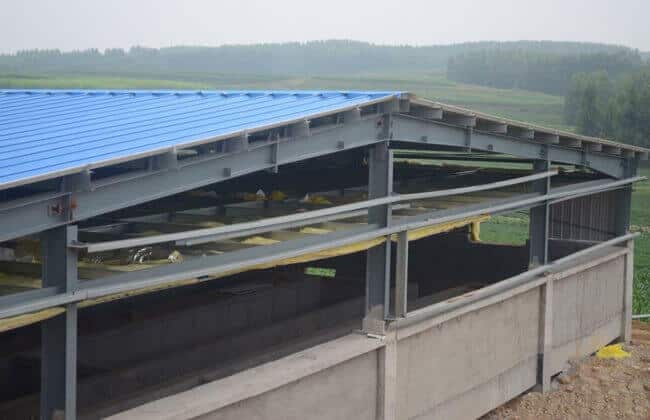 Steel Structure Livestock Buildings
Many farmers choose steel structures to build livestock buildings. Because steel structure livestock buildings with the advantage of low maintenance costs and flexible design, they can meet the requirements of the large and bright span. The installation is fast and straightforward. The owners who have less construction experience, they can follow the installation drawings to complete the erection.
Description of Steel Structure Livestock Buildings
Havit Steel design an ideal livestock building according to your size. The assembly of a pre-engineered metal building is fast and straightforward. Once you have determined the size of the building, please contact us. Our engineers will design the perfect structure according to your size.
There are usually three types of structures for livestock buildings.
1) Closed,
The roof and wall have thermal insulation performance and use ventilation equipment for ventilation. This structure is suitable for cold areas.
2) With windows,
Use doors and windows to strengthen air convection and reduce the indoor temperature. And close doors and windows in winter to keep the house warm. This structure built in areas that require insulation in winter and cooling in summer.
3) Open type
The wall is partially or entirely free. This structure is suitable for tropical regions.
Our Advantage
Fast construction
Compared with the traditional concrete structure. Metal structure livestock building is easier and quicker to install. And all steel building components are prefabricated in the factory. So it can process installation directly on the site. When shipped to the construction site without welding, saving construction time. So it can put into use earlier.
Low maintenance costs
Metal structure livestock buildings do not require regular maintenance, because steel does not a worm and rot like wood, and can maintain a good condition even in humid environments.
Flexible design
The wall of the metal livestock building can use the concrete wall or metal cladding sheet. The brick wall at the bottom and metal sheet above the brick wall. Roofing and wall can also add with insulation cotton so that the entire building can achieve thermal insulation.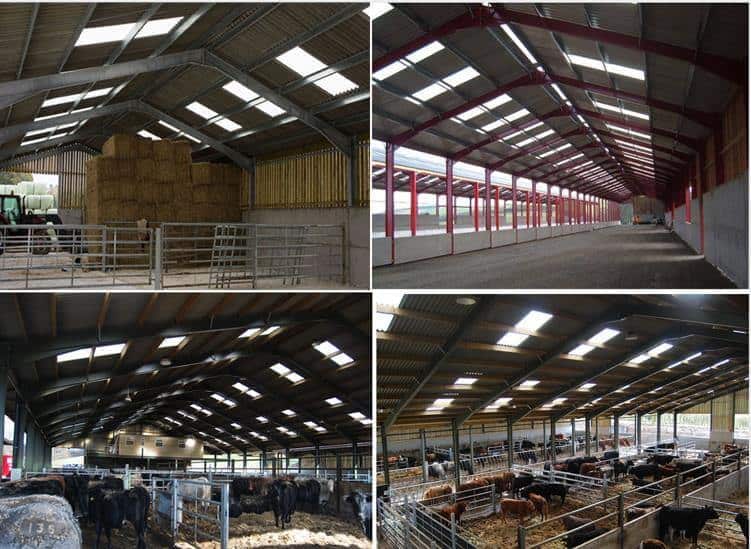 Compared with traditional livestock buildings, steel livestock buildings have the functions of heat preservation, moisture retention, ruggedness, wind and rain resistance, and it does not occupy our cultivated land. It is more convenient to install and remove them. Besides, we can also configure automatic curtains and some automatic feed feeders in mobile homes. The modern livestock building can make the current breeding industry develop rapidly. Six reasons why choose Havit steel for your steel livestock buildings. Steel Livestock Buildings: Antibacterial…