Steel Building Specification
Steel Building Specification provide the basic information about the Prefab Steel Building, which include Warehouse, Workshop, Shed, and Garage Building.
Steel building is a structure composed of steel materials, which comprised of steel columns, steel beams, steel trusses, and other components. The parts usually connected by welding or bolts. Because of its lightweight and comfortable construction, it widely used in Workshop, Warehouse, Stadiums, and High-rise buildings.
Steel Building Specification- Portal Frame
The portal steel frame is a traditional structural system. The mainframe includes Steel Column and Roof Beam, and the secondary structure includes Bracing, Strut, Purlins, and tie rods.
The Structural of Portal frame divided into Single Slopes, Double Slope, Multi-span with multi-gable roof, Multi-span with double-gable roof, and Muli-span with the single slope.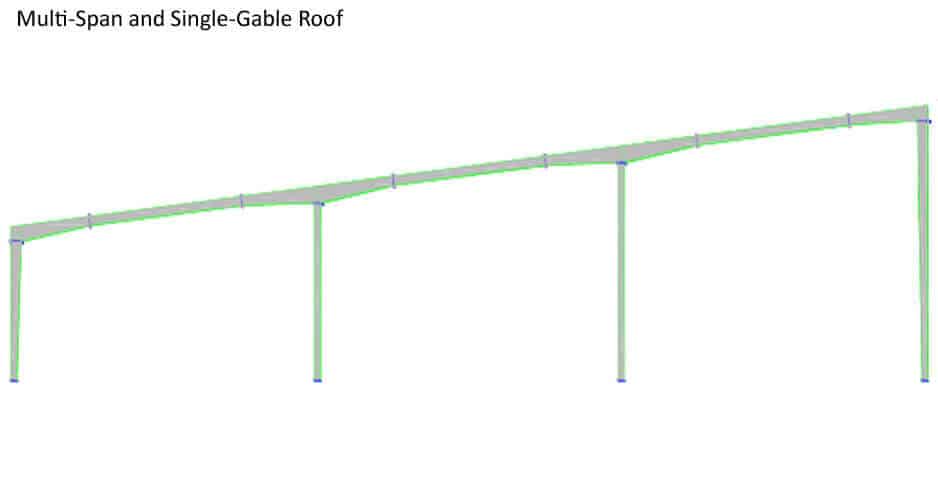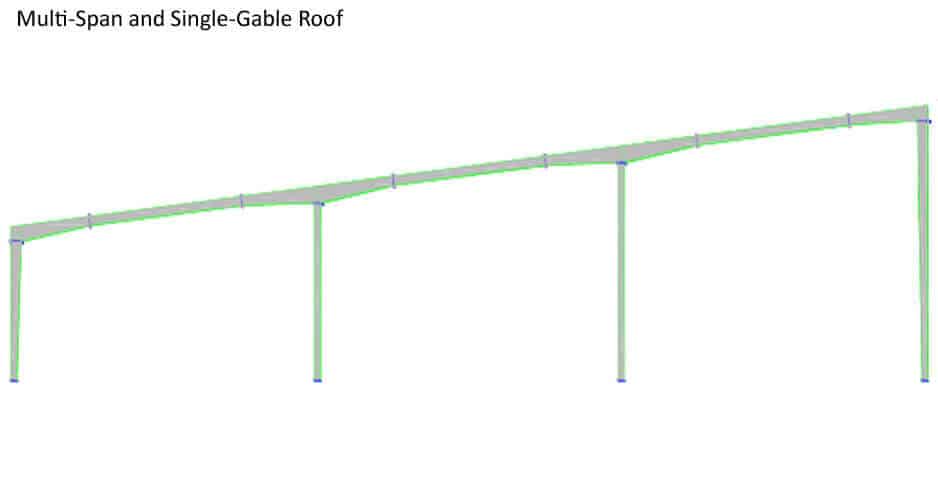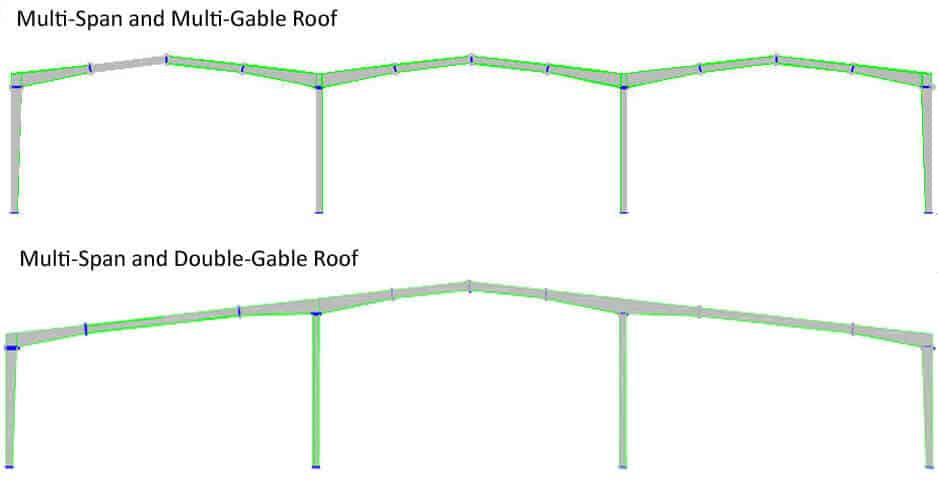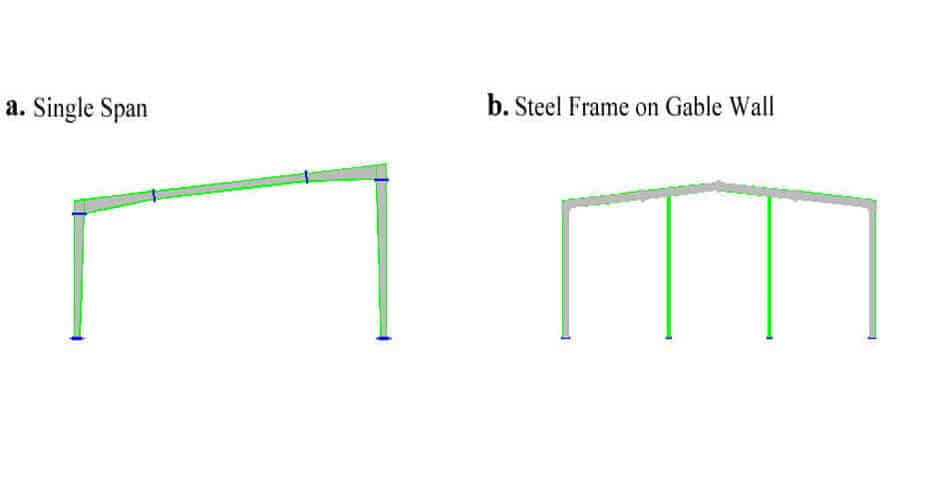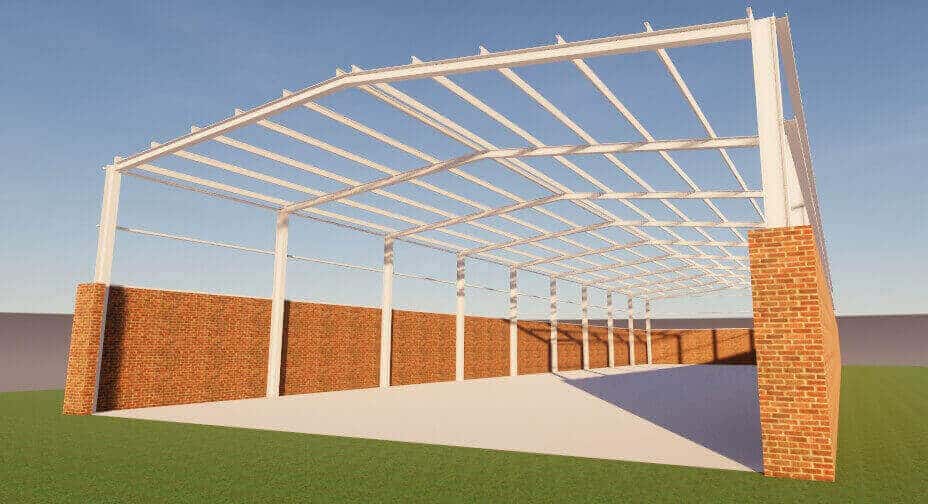 Steel Structure detail shows the specification of the portal frame structure, which most common use building structure for Warehouse, Workshop, Garage
The advantages of Steel Buildings
Steel Building Specification - Type of Portal Frame
The portal frame structure is mainly composed of steel columns and roof beams, and the frame is a plane loading system. To ensure longitudinal stability, which column bracing and roof bracing will arrange.
The portal frame divided into several forms, 1. Typical portal steel frame. 2. Steel frame with the crane. 3. Steel frame with mezzanine structure.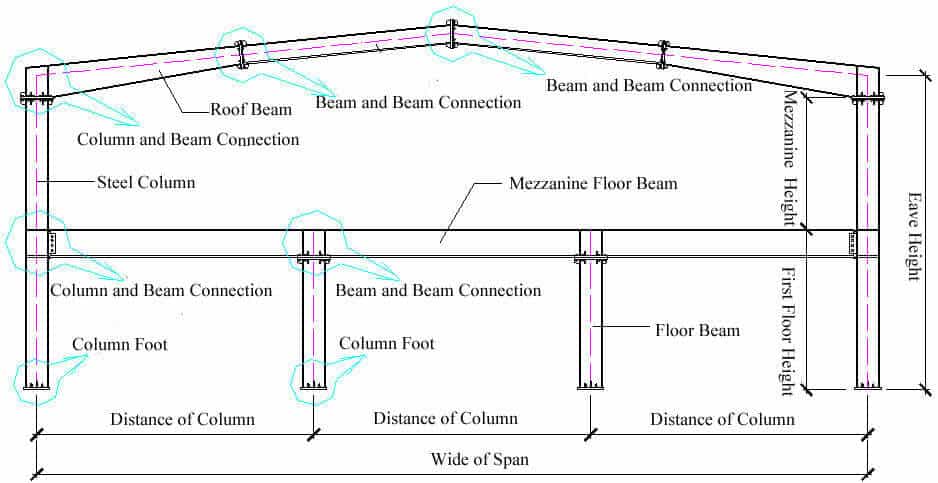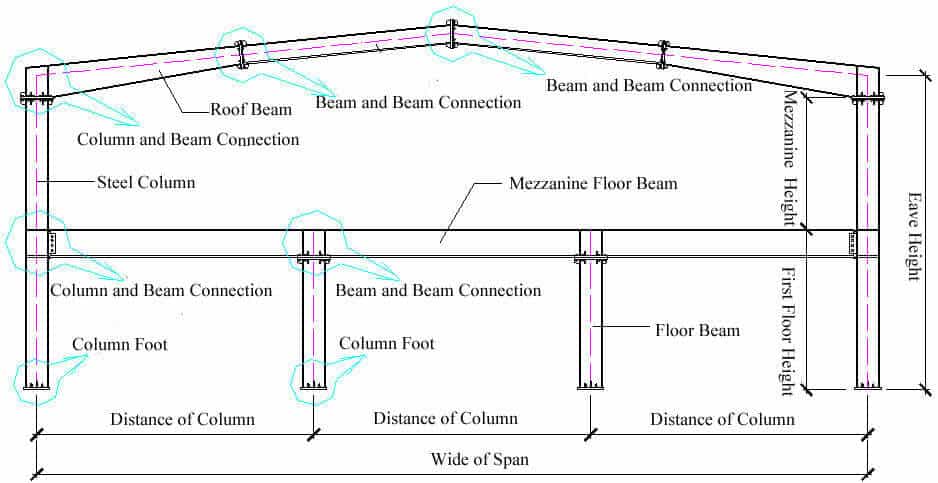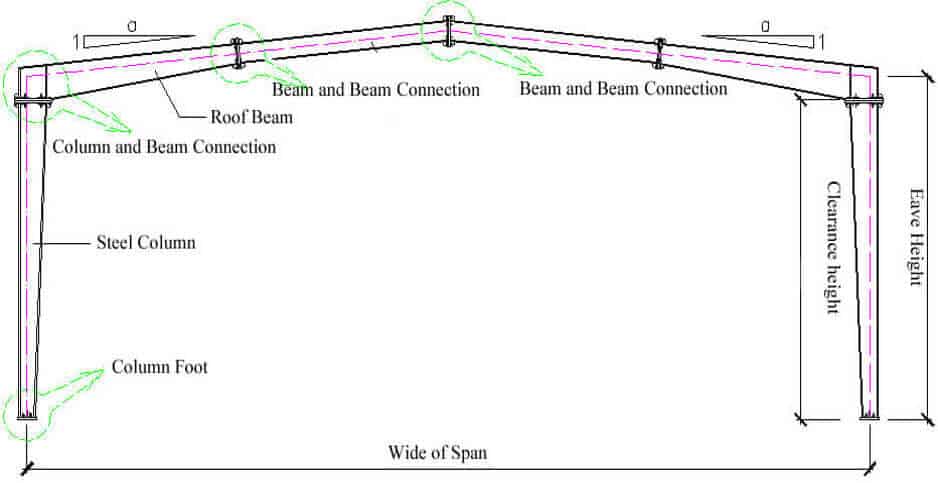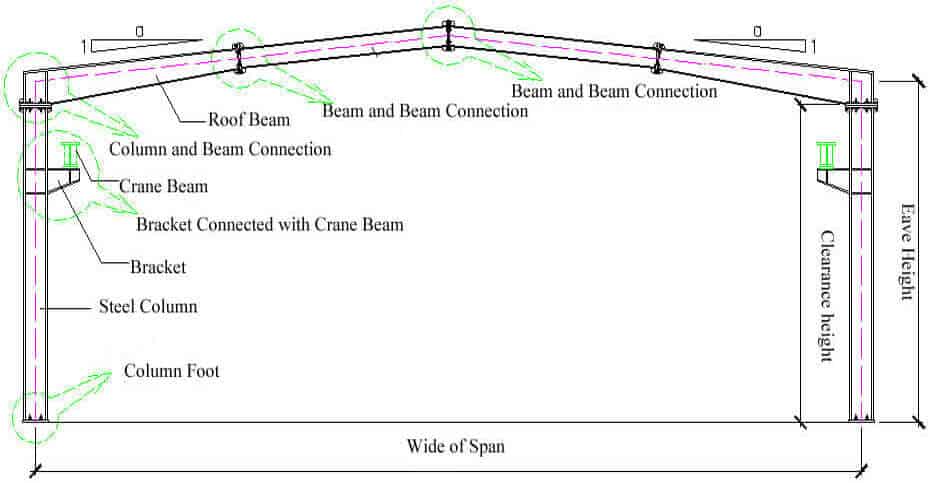 Steel Building Specification - Connection Detail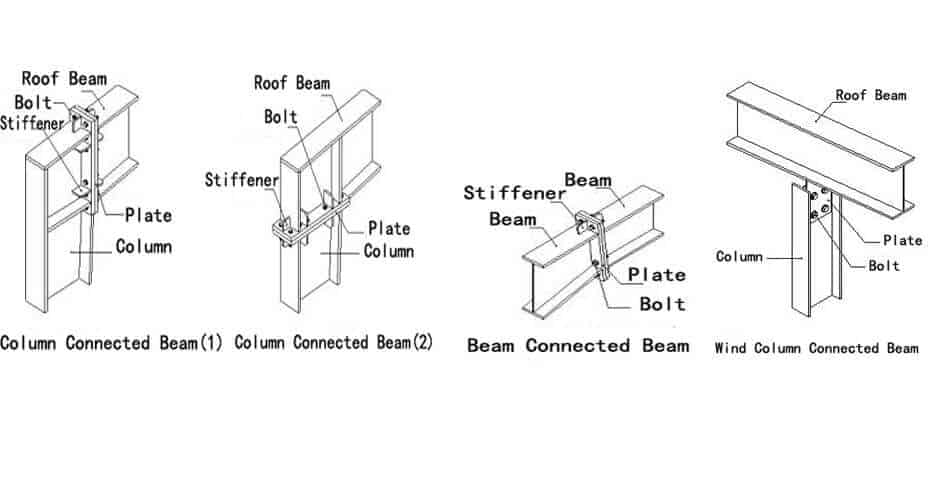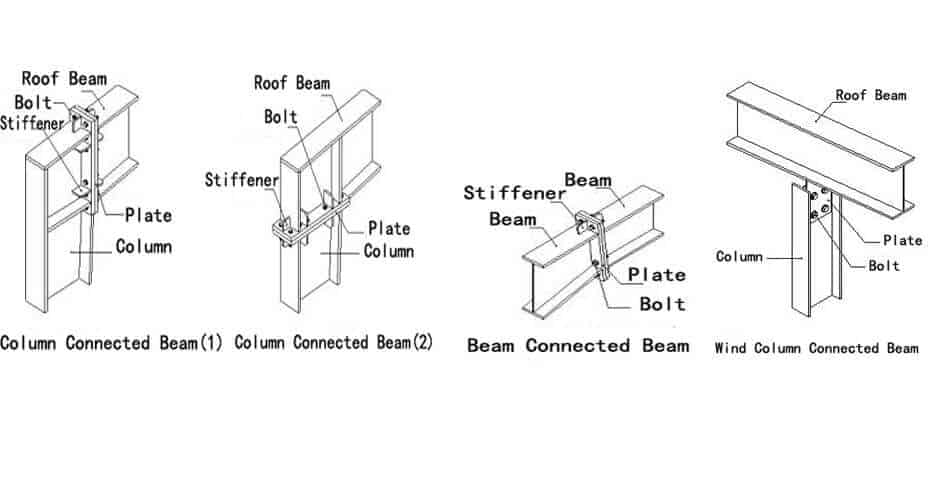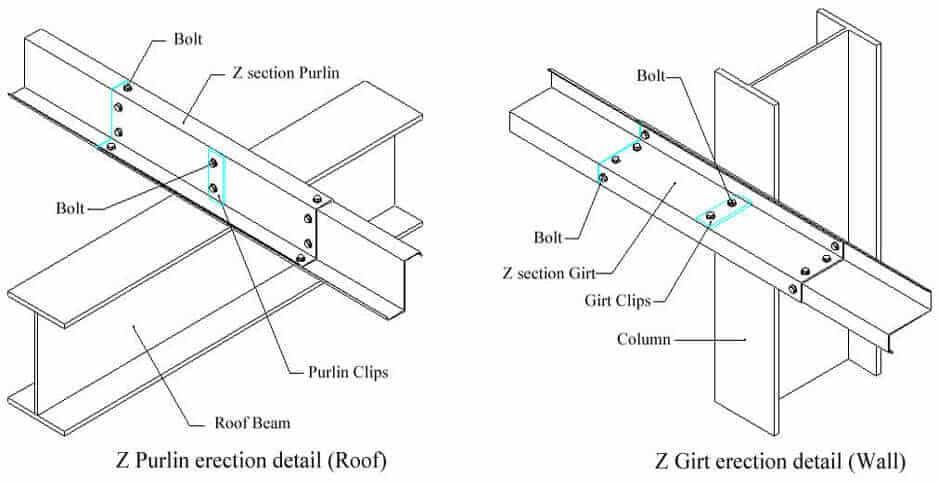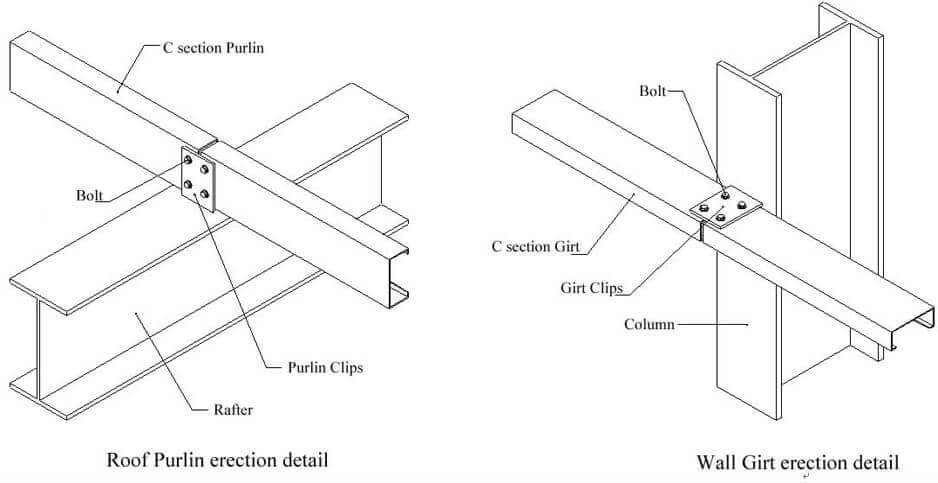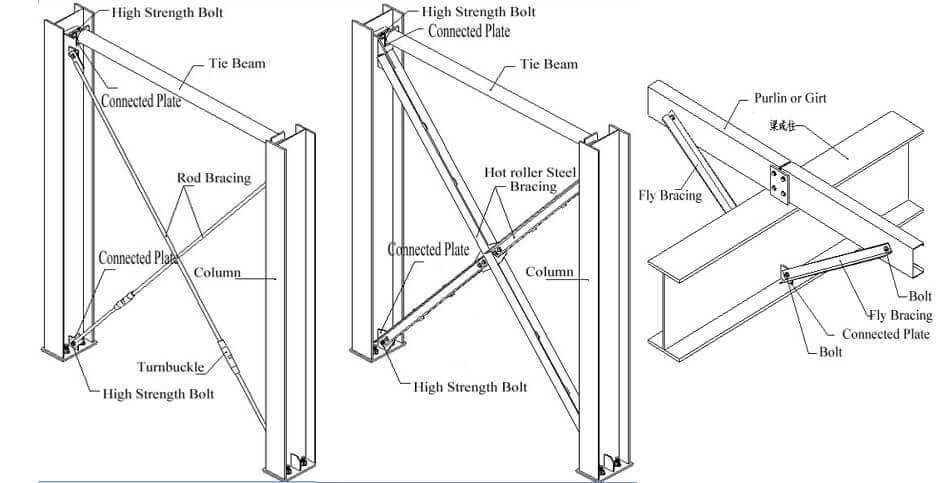 Steel Building Specification - Steel Frame with Crane Beam
Crane beams used to load crane inside the workshop, which installed on the upper part of the frame and works together with the steel structure building.
Features:
The crane beam used to support the operation of the Crane, which mostly used in the steel structure factory building.
 There is a crane rail on the crane beam, and the crane travels back and forth on the crane beam through the railing.
The crane beam is similar to the steel beam, and the difference is that the stiffeners welded on the web, which use to provide support for the lifting of heavy loads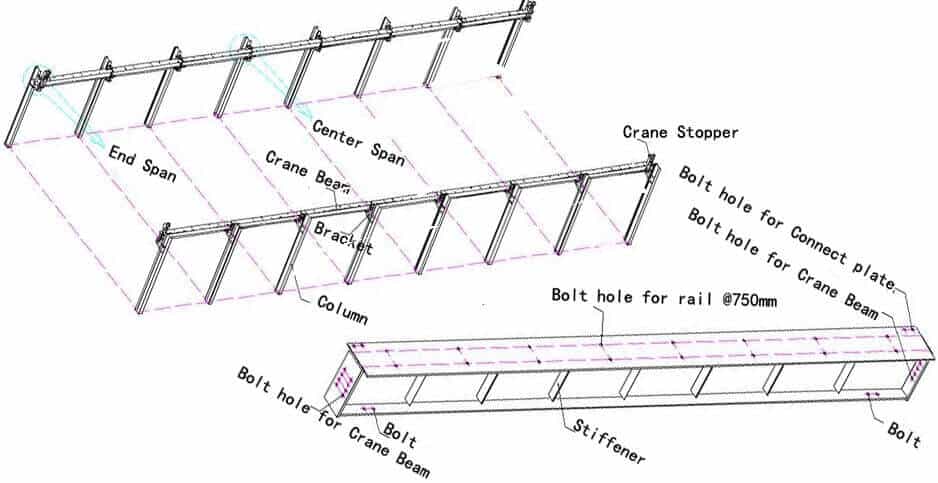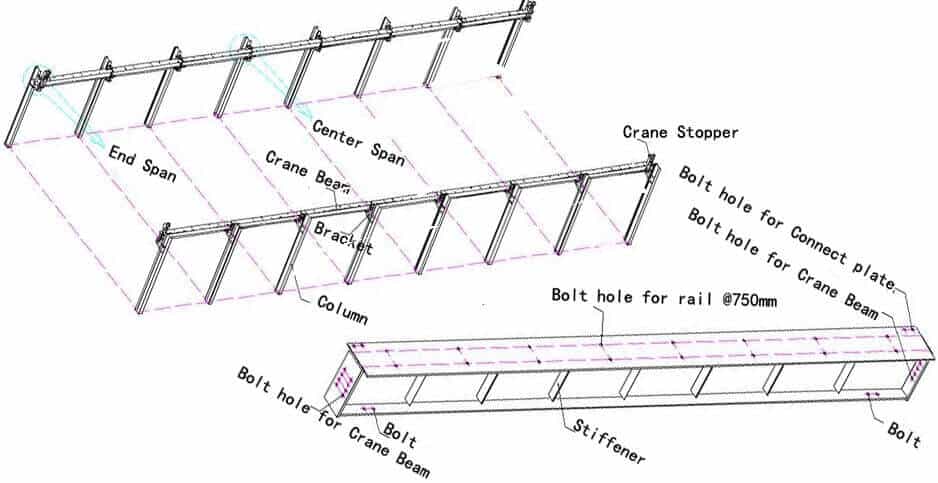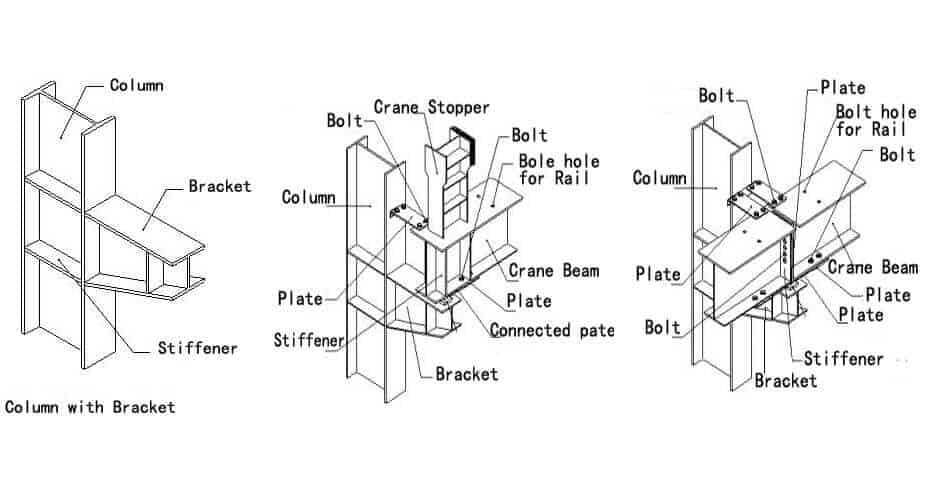 Multi-stories Steel Frame
The multi-stories steel frame is composed of steel beams and columns and can withstand vertical and horizontal loads. The frame structure should meet not only the requirements of strength and stability but also ensure the overall strength of the frame
The steel frame has ample internal space and flexible layout, which can meet the needs of different buildings, and the construction speed is fast. The steel frame structure mainly made of steel, which is one of the main types of building structures.