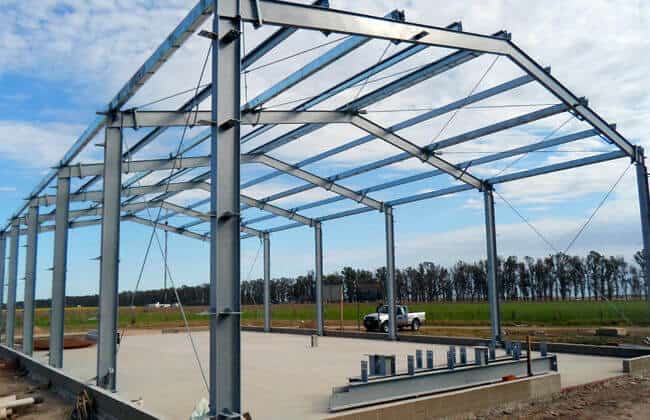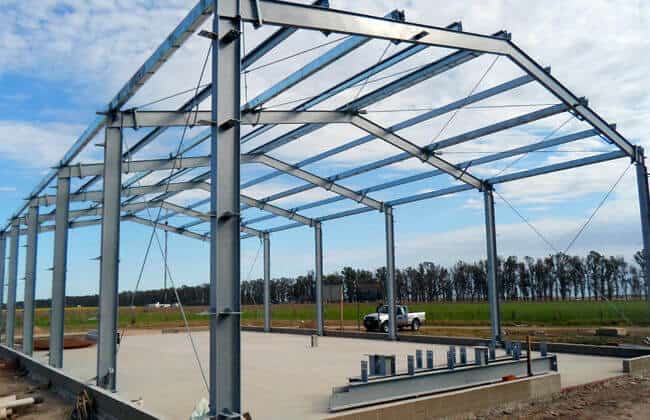 Metal Structure Garage Kits
The garage is an essential part of your property. Now almost every family has a car. The durable metal structure garage kits not only protects your vehicle but also adds value to your property. The steel structure garage is simple to install, fast in construction speed, low in cost, and environmentally friendly. It is an ideal building structure. And no building material has the design flexibility like steel, which is an essential reason that you need a steel garage building.
Description of Metal Structure Garage Kits
The primary function of the metal structure garage building is to store and protect vehicles, and it is the highest quality building material. It is sturdy and durable, and no maintenance needed in the later stage. Unlike wood, it will deteriorate after a few years and needs to replace regularly.
Compared with concrete structures, steel structure building kits have excellent seismic performance. In areas with high earthquake occurrence, precast metal buildings are the best building structure. Besides, the pre-engineered metal building is simple to install, and the construction speed is only one-third of that of the concrete structure.
Steel structure buildings have the advantage of flexible design, so prefab metal garage buildings have multiple uses. In the field of industrial construction, they can use as warehouses, small factories. It used as a granary. A building has various applications, and the versatility of the steel structure design allows it to be used for multiple functions to meet different needs.
Our Advantage
Lightweight
The steel structure has the characteristics of lightweight and excellent mechanical performance. Compared with concrete and wood, steel has the smallest ratio of steel density to strength. For example, under the same load strength conditions, the weight of a steel frame is only 30% or 25% of the equivalent concrete structure. The importance of the steel structure house is about 50% of the reinforced concrete buildings, but the use area is about 4% higher than that of the reinforced specific structure.
Good performance
The steel structure has excellent performance and high reliability. Steel is uniform, isotropic. It has a large elastic modulus, good plasticity and toughness. And is an ideal elastic-plastic body. Therefore, the steel structure will not suddenly break and break due to accidental or local overload. It can adapt to vibration loads. The calculation model reflects the mechanical properties of the steel, so the analysis is accurate and reliable.
Low cost
The speed of steel structure construction is about 50% faster than that of concrete structure, which will save a lot of time and cost; the overall weight of steel structure is more than 50% lighter than that of specific construction, and the cost of foundation and transportation will decrease.