Steel Structure Workshop
The steel structure workshop is a new type of building structure system. The kind of building structure system is a main body composed of columns and beams, and a frame structure composed of steel components such as H-shaped steel, C-shaped purlin, Z-shaped purlin, and U-shaped purlin.
The roof and walls use various panels and other components, such as doors and windows, to form an enclosure system. The advantages of steel structure buildings are wide application, high span, high strength, lightweight, low cost, temperature protection, energy saving, beautiful appearance, short construction time, good insulation effect, long service life, space-saving, good seismic performance, flexible layout, etc.
We can provide customized solutions according to your requirements. Roof and wall cladding, doors, and windows can use different styles of materials, which can offer a unique solution for your workshop construction.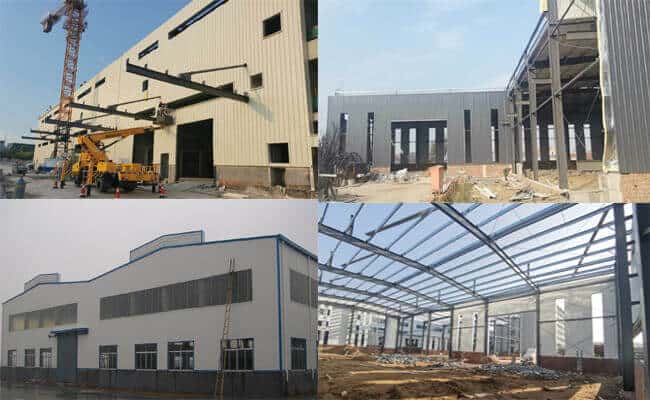 Description of Steel Structure Workshop
The steel structure workshop is the most common portal steel structure. The portal steel frame is a traditional structural system. This upper main frame includes rigid frame beams, rigid frame columns, bracing, purlins, tie beam, etc.
Principles of Mechanics
The steel structure workshop is mainly composed of a horizontal steel frame composed of columns and beams. The steel frame is a plane force system. Setting the roof and column bracing to ensure longitudinal stability.
Steel frame
The rigid frame columns and beams made of H-section steel, and various loads are transmitted to the foundation through the columns and beams.
Bracing, tie beam
The rigid bracing is made of hot rolled section steel, generally angle steel. The flexible bracing is rod steel. The tie beam is round steel pipes, which form an enclosed system with bracing.
Roof purlin, wall girt
Generally, C-shaped steel and Z-shaped steel. Withstand the force transmitted from the roof and wall panels, and transfer the force to the columns and beams.
The Difference Between Steel Workshop and Traditional Workshop
Service life
The service life of steel structure workshop generally exceeds 50 years, and even more than a hundred years, while the service life of reinforced concrete structure workshop is generally about 40 years. Because the steel structure has the advantages of reusability that the reinforced concrete structure does not have, the service life of steel structure workshop buildings can be extended by refurbishing as long as the steel structure frame is not damaged.
Structural stability
Because the steel structure has the advantages of a lightweight, high strength, and good compressive performance, its structural stability is better than that of reinforced concrete structures. Besides, the size of the steel components of the steel structure workshop is more precise, the production is industrialized, and the later installation and construction are highly mechanized, which provides a good foundation for improving the stability of the workshop building.
Construction methods
As we all know, the reinforced concrete structure buildings are constructed by wet methods, while dry methods construct the steel structure buildings. Therefore, the construction method of steel structure workshop buildings has less impact on the surrounding environment, which is more in line with the trend of urban development of green buildings.
Construction time
Because the steel consumption of steel workshop buildings is generally calculated in tonnage, all components are manufactured in the factory and then transported to the construction site for hoisting construction. Hence, the construction period is shorter than that of reinforced concrete structure workshop buildings.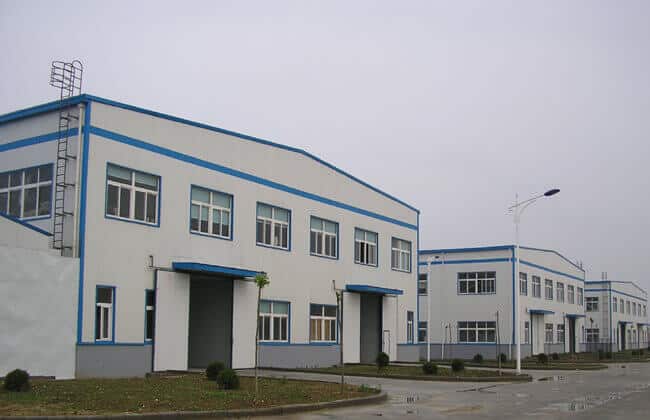 Wall and Roof Panel
Prefab steel structure workshop building is very durable. It is strong enough to withstand heavy snow, high winds, and strong earthquakes. The wall and roof cladding coated with aluminum compounds to prevent rust and extend the life of the panel. The steel structure workshop building is not flammable, so it is not easy to destroy by fire. It makes the workshop building very suitable for storing hazardous chemicals.
The metal cladding of the steel structure workshop finished so that they can overlap when assembled. It does not leave any openings so that the building can be isolated from the outside world. It helps keep the building warm in winter and cool in summer, thereby saving energy costs.
1. Features: fast and flexible assembly, safe and reliable, heat and sound insulation, waterproof and fireproof.
2. Cost-effectiveness: quick and easy installation significantly shortens the construction time and reduces the cost;
3. Durability: The entire structure is easy to maintain, and the service life can reach more than 50 years.
4. Perfect design: The ideal design completely avoids leakage and water seepage. At the same time, it also meets national fire protection standards.
5. Carrying capacity: it can resist the influence of strong wind and earthquake, and withstand a heavy snow load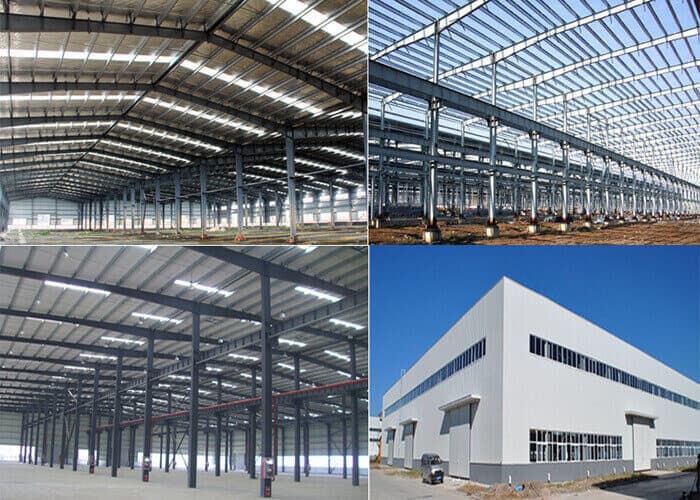 The Installation and Maintenance of Steel Structure Workshop
Installation sequence of steel structure workshop:
Installation of steel columns → bracing between columns → temporary installation of steel crane beams → roof beams, roof bracing → correction and fixation of steel crane beams → roof panels, wall panels → trim, flashing, windows, and doors installation.
Maintenance:
All steel components of the steel structure workshop connected to form an enclosed structure. Therefore, the wires of the lighting equipment cannot directly tie to the steel structures, and it needs a wire pipe or channel to isolate to steel structure, which avoids conduction.
For steel components exposed outdoors, it is necessary to do painting maintenance on the exposed structures if the workshop building is over five years. It can not only prevent the components from rusting, but also can increase the using life of the metal building.
After completion of the installation, the owner shall not change the original structure of the factory buildings. And can not increase or reduce the partition wall or any structural component. The owner needs to contact the steel structure manufacturer to get a suggestion. Only after professional calculation and judgment, the manufacturer could get a result whether it can modify or not.
Branches, leaves, and similar stuff on the steel structure workshop should remove in time to avoid unnecessary trouble caused by the backlog.
If the surface of the metal cladding of the steel structure workshop is damaged, it should repair it in time to prevent the surface of the metal sheet from sun and rain.
The cleaning of the external walls of steel structure workshops depends mostly on the environment. When cleaning the surface, you must pay attention to avoid scratching. Avoid using bleaching ingredients and abrasive cleaning products, such as steel wire balls, and wear-resistant products. And rinse with clean water from top to bottom.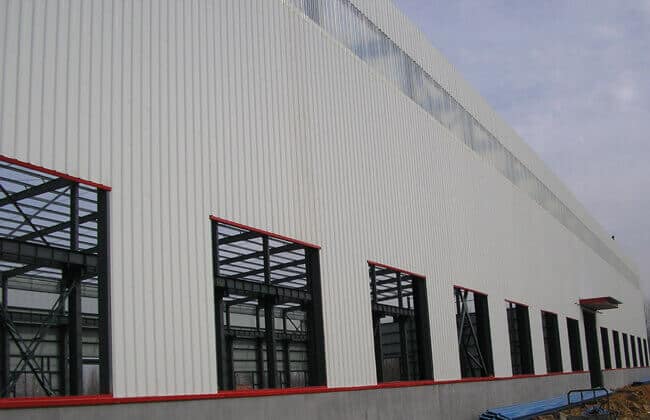 The Advantage of Steel Structure Workshop
Steel structure Workshop buildings have the advantages of large span, lightweight, low cost, thermal insulation, energy-saving, space-saving, excellent seismic performance, etc., and are very suitable for building construction.
1) The steel workshop building is durable and can withstand heavy snow or earthquake. Our team will calculate based on your local wind and snow loads, and then choose the right size structure to ensure that your equipment has a life of up to 50 years.
2) The prefab steel workshop installed quickly. During construction, all components are manufactured at the factory and then shipped to the site for installation. No construction waste will generate during construction. It is more environmentally friendly than traditional concrete structures and belongs to green buildings.
3) During the installation, the cladding of the roof and wall will overlap, leaving no gaps. Thermal insulation adds surface to ceilings and walls. The entire building is warm in the winter and cold in the summer, which saves heat and air-conditioning consumption and energy.
Standard Features
Primary and secondary structural
Roof Pitch 1:10
0.5mm corrugated Roof and Wall Sheet
Fasteners and Anchor Bolt
Trim and Flashing
Gutter and downspouts
Additional Features
Roll-up door
Man Door
Sliding or Casement Aluminum window
Glass Wool Insulation materials
Light transparent sheet
Technical parameters of steel structure workshop
1. Main structure: Q345B welded H-shaped steel;
2. Purlin: C-shaped or Z-shaped steel;
3. Roof cladding: 0.5mm / 0.6mm color coated galvanized sheet
4. Wall panel: 0.5mm / 0.6mm corrugated steel sheet;
5. Tie beam: round steel pipe;
6. Roof Bracing: round rod;
7. Column Cross Bracing: angle steel or steel bar;
8. Flange bracing: angle steel;
9. Trim and Flashing: color steel plate;
10. Gutter: color steel plate;
11. Downpipe: PVC pipe;
12. Door: aluminum shutter door, sliding sandwich panel door;
13. Windows: PVC/plastic steel/aluminum alloy windows;
14. Connection: high-strength bolt 10.9S
FAQs
1.What type of Steel frame for steel workshop building?                             
We design the steel workshop use Portal Steel Frame, the column and roof beam use H section steel
2.How to support the crane beam?                                                                       
We will weld bracket on column, which use to support the crane beam.