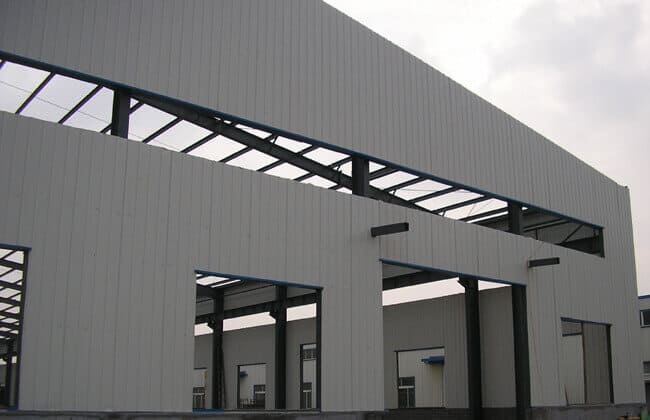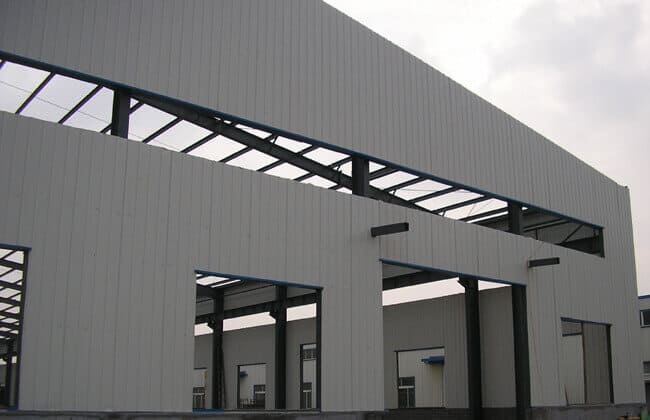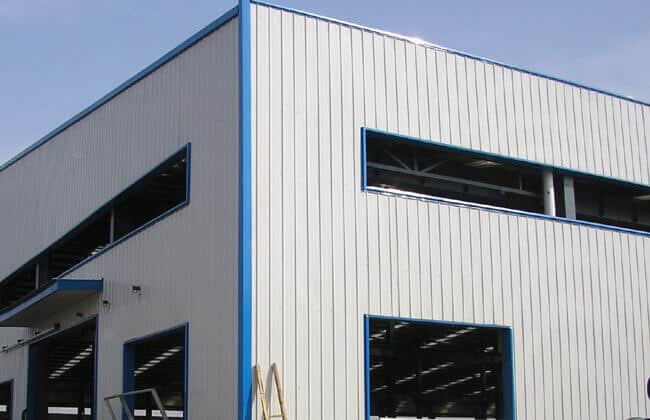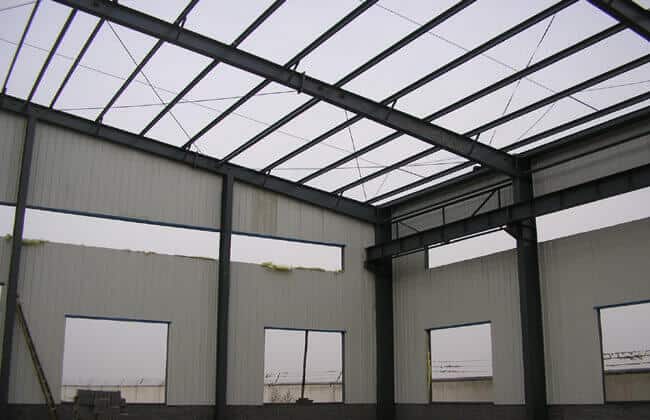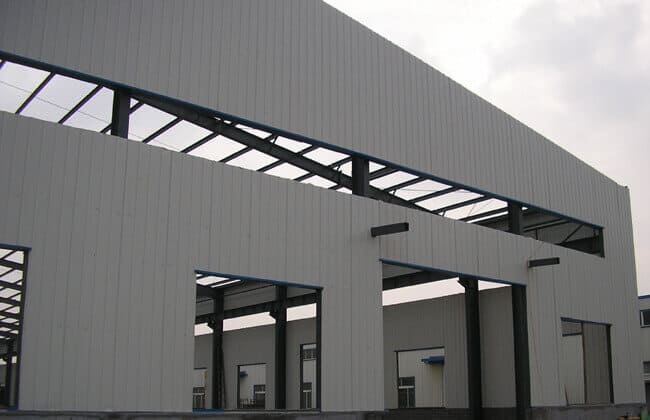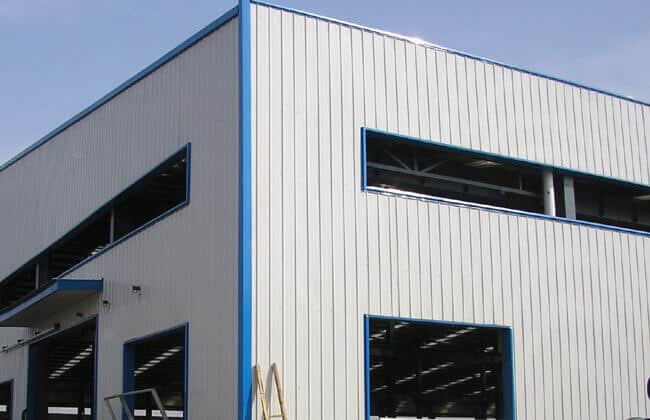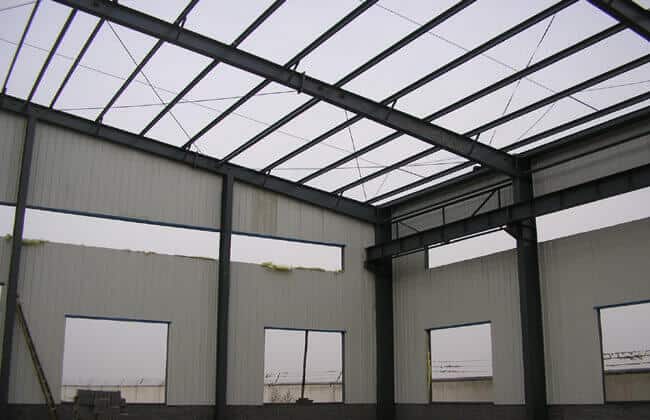 Prefab Metal Building
Prefab metal building has many uses in its applications and is suitable for industrial, commercial and agricultural buildings. Compared to other structures such as wood and concrete structures, due to its strength, durability, versatility, and cost-effectiveness. The raw materials of steel structure buildings are welded together and shaped according to the specific needs of metal structure buildings.
Description of Prefab Metal Building
Prefabricated steel Buildings components :
Main components: steel columns, roof beams, crane beams, and floor beams.
Secondary components include braces, tie beams, roof purlin, and wall girt.
Roof and wall panels use a corrugated metal color sheet or sandwich panels.
Technical Parameters :
Width-length-height: There is no size limit according to the needs of the owner.
Roof slope: The average roof slope is 1:10 or 1:12, and it is customized according to the roof drainage.
Column distance: the distance along the long side of the building from the column axis, determined by the length of the building, the economic range is 7m to 9m.
Loads: including live and dead loads, additional loads, wind speed, snow loads, crane internal lifting loads, etc.
The Advantage
Compared with other building forms, prefabricated metal buildings have many advantages, which include low construction cost, fast processing speed, and fast installation.
Prefabricated metal buildings are ideally suited for industrial, commercial and residential needs, such as workshops, warehouses, aircraft hangars, industrial and farm storage, garage and shed construction.
The steel structure is processed in the factory using modern CNC equipment, which can ensure the accuracy of the structure. Because all components are manufactured in the factory, construction is faster than processing at the project site, saving construction time and materials.
FAQs
What is the steel materials for mainframe
We use high strength Q345B steel for the mainframe, which ensures the strong and durable of the prefabricated metal structure buildings
Why Prefab Metal Buildings lower than the concrete building
The materials of metal structure building higher than the concrete structure, but the prefab metal building fast and simple construction, the labor cost during installation, which much lower, so the overall cost of prefab metal structure building more economical than the concrete building.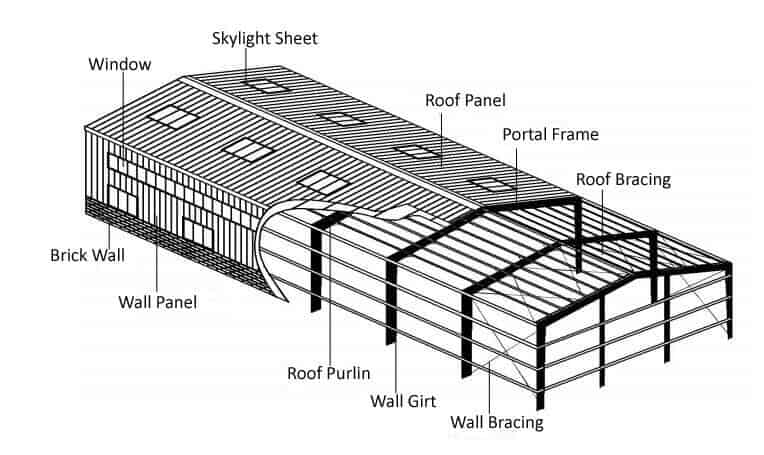 Portal Steel Frame Buildings is the most common structure system. It widely used in light steel buildings such as warehouses, workshops, sheds, garages. Compared with the reinforced concrete structure. The portal steel frame has the advantages of a lightweight, high rigidity, flexible design, reasonable force, and convenient construction. The composition of Portal Steel Frame Buildings 1. Primary framing: transverse rigid frames (including middle and end rigid framing), floor beams, crane beams, support systems, etc.2. Secondary framing: roof purlin and wall…