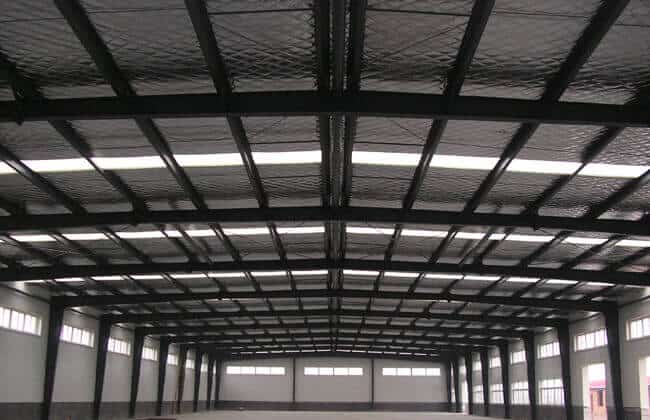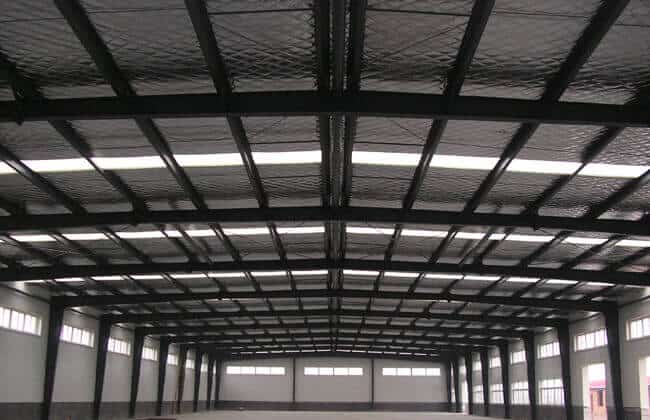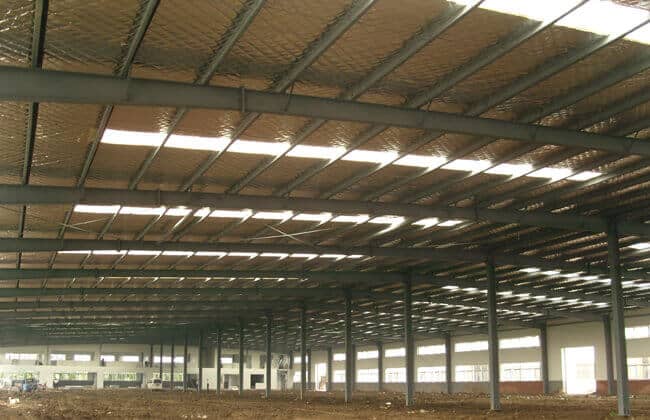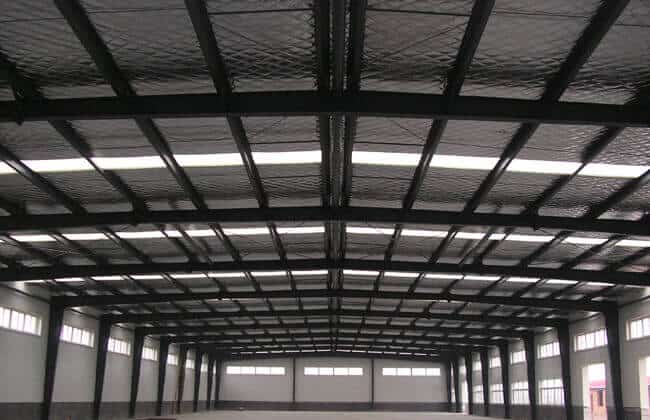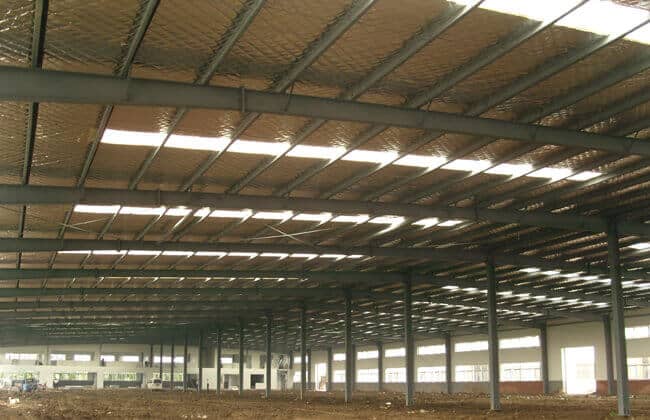 Steel Structure Warehouse
The main load-bearing component of a steel structure warehouse is a steel frame, including steel columns and roof beams. After fabrication at the factory, the main steel frames and secondary frames are transported to the site for installation. All components are prefabricated and can be installed directly without cutting and drilling on-site, saving installation time and labor costs.
Description of Steel Structure Warehouse
Steel structure buildings have the advantage of diversity, so warehouse buildings can meet the needs of different projects. In commercial buildings, it can be used as car sheds and exhibition halls; in agricultural buildings, it can be used as metal silos and farmhouses; in industrial buildings, it can be used as workshops.
We designed the warehouse to maximize the use of internal space. There are free columns inside the warehouse, and the forklift can be used freely to improve warehouse utilization. The prefabricated steel structure warehouse is durable. It can withstand severe weather such as rain, snow, wind, and has excellent shock resistance. Wall and roof cladding can be coated with aluminum compounds to prevent rust and extend service life.
The Advantage
1. Due to the reduction of self-weight, the amount of soil occupied by infrastructure construction is small, and the destruction of precious land resources is small;
2. Significantly reduce the use of concrete and bricks and tiles, and reduce the excavation of mountains and rocks around the city, which is beneficial to environmental protection;
3. When the service life of the building expires, less solid waste is generated due to the demolition of the building, and the price of recycling steel scrap resources is high.
4. Prefabricated steel structure components can be produced in the factory. It can reduce labor, speed up construction, shorten the construction period, guarantee the quality, and improve precast accuracy.
5. The strong large steel structure can be improved in strength, toughness, and safety after being properly formulated and heat-treated.
6. The calculation structure is accurate. The steel structure has uniform power and uniform steel strength, which is inferior to other materials.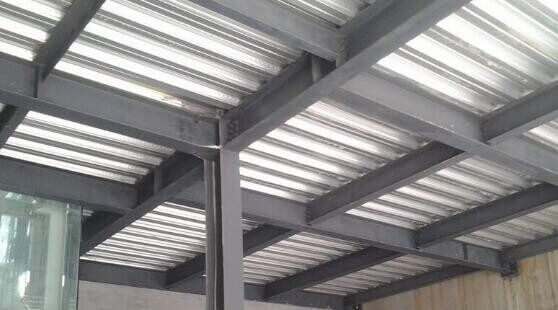 The main structure of the Steel structure warehouse mezzanine uses Q345B H-shaped steel. The main structure should lay with steel floor slabs and then reinforced concrete with a thickness of 120-200 mm. The type of Steel structure warehouse mezzanine 1. Steel structure frame and wooden board combinationThe structural solution has the advantages of low cost, lightweight, and short construction period. Still, the sound insulation effect is not ideal, the board…