Wide Range Of Uses
Steel Building can apply to Workshop, Warehouses, office buildings, Stadiums, Aircraft hangars, and so on. It is suitable for single-story large-span buildings, and can also be used to build multi-story or high-rise buildings.
Fast and Simple Construction
All components are prefabricated in the factory, and only simple assembly is required on-site, which significantly shortens the construction period. A 6000 square meter building can install in only 40 days.
Reasonable Cost
The steel structure building has lightweight, low foundation cost, fast construction, and can be completed and put into production as soon as possible. The economic benefit is much better than the concrete structure building.
Steel Building Kits
Steel Building Kits are a new type of building structure system. It connects H-shaped, C-shaped, Z-shaped, and U-shaped steel members in cross-section to form a mainframe. It uses various panels as roofs and walls and with doors, windows, and other components to create a complete building system.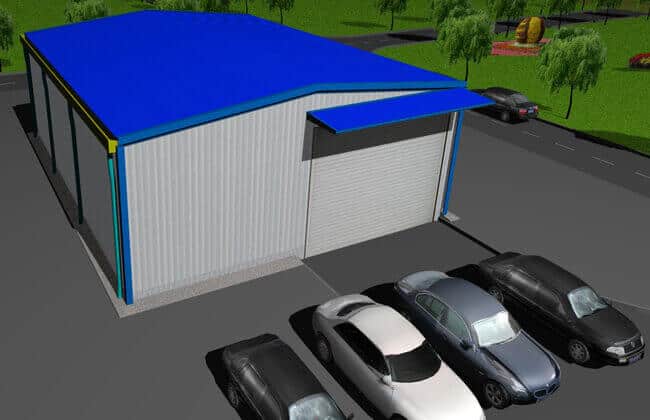 Metal Building design from Havit Steel is ideal for 15x12m Storage Building for Industrial and Agricultura, and the height is 5m, there is aluminum roll-up door at the front of building.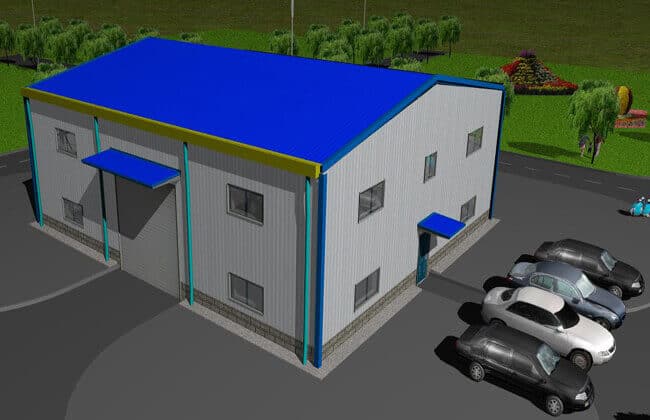 18x15m Garage Building design single span without the interior column. So the ample space can offer you plenty of space for store equipment, park car or truck, enough space.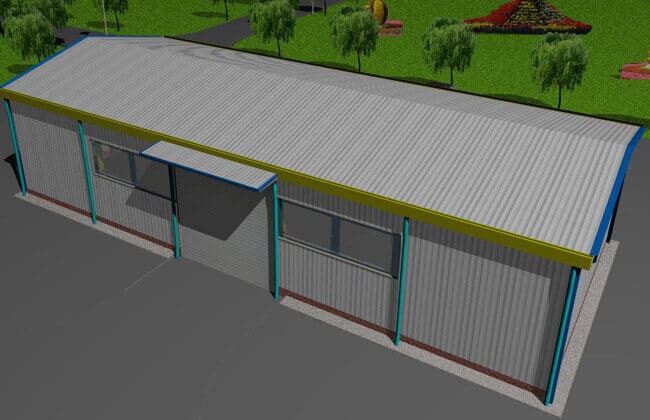 25x10m Shed Building can provide space and versatility that reach the needs of owners. We design the steel shed will consider the specific detail in the location, window and snow load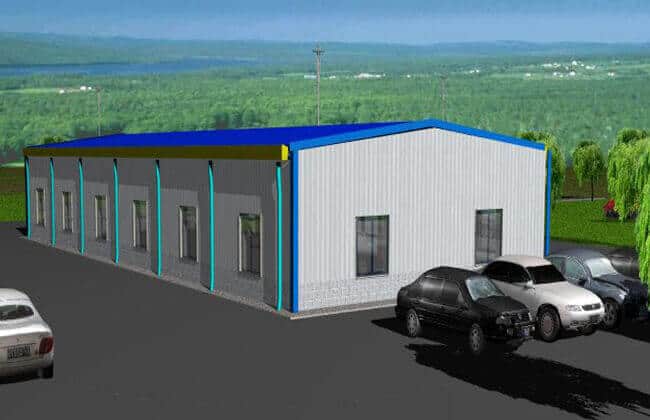 30x12m Agricultural Building can ensure the safety of the livestock and feed suppliers, we design not only security but also provide clients with ready-to-assemble building solutions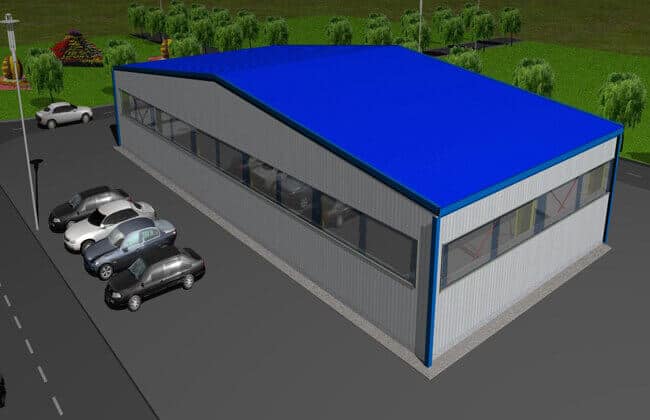 30x14m Grain Storage from Havit Steel is an ideal solution because steel structure can provide durable and affordable for clients, column-free allows farmers to have plenty of space.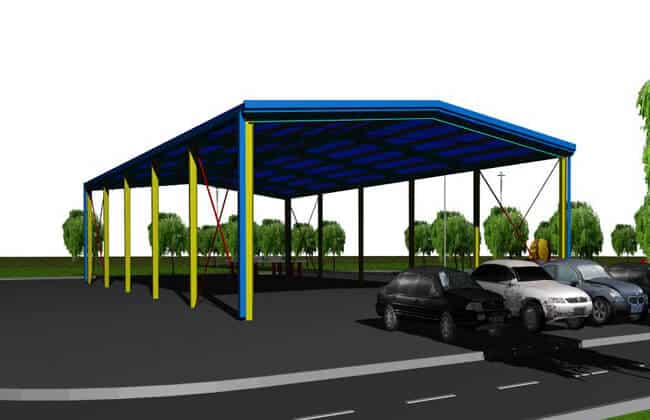 30x15m Carport Building design open on four sides only with the roof, you also have the option to have an enclosed base building with the wall cladding, which to customize the building.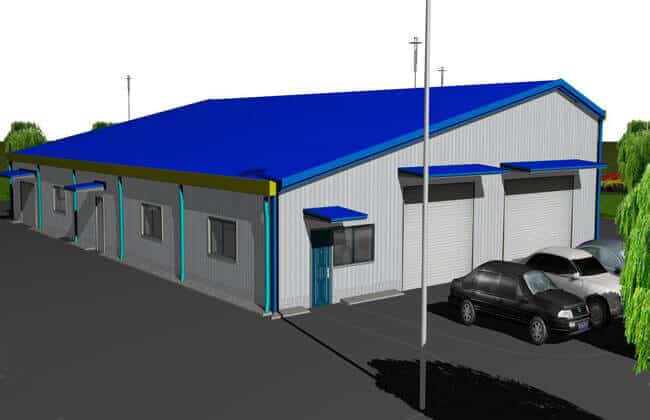 30x18m Warehouse Building provides the owner with versatile storage options from Agricultural to Industrial, which include Farm Storage, Grain Barn, Warehouse, Garage, Shed.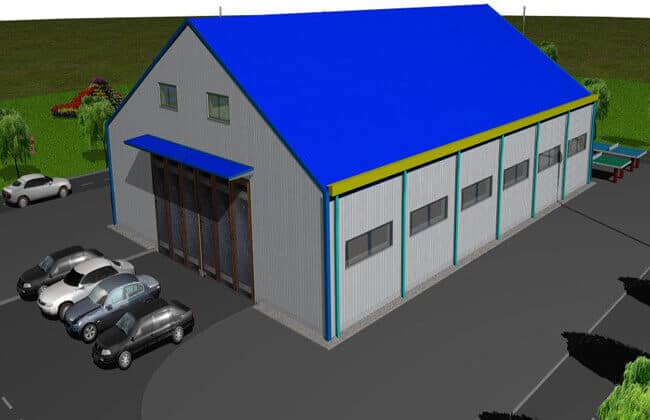 Metal building design from Havit Steel is an ideal solution for 30x20m Church Building because of the flexible design that provides no limited dimension for religious organizations.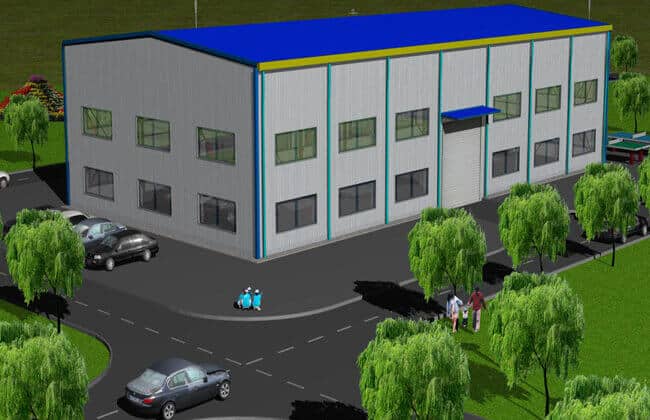 38x18m Metal Workshop can design to perfectly fit your needs of industrial production, the front or back end can add a mezzanine structure for the second floor or office area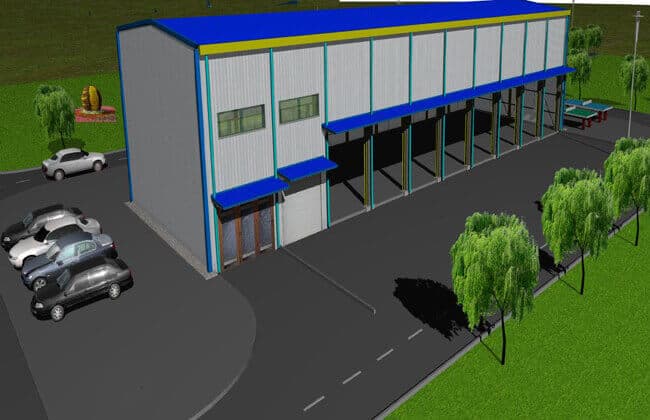 40x12m garage building that can provide the owners with ample internal space, and there is enough space to accommodate any car or truck and large maintenance equipment.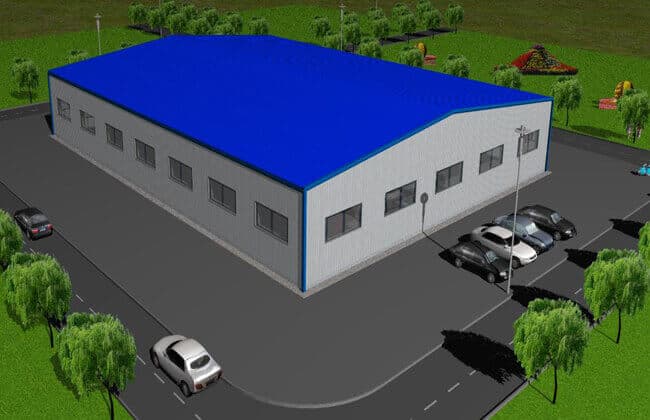 40x30m Metal Warehouse can meet the storage of any cargo, and it is convenient for forklifts to handle the load and discharge. And there is enough space to design the office inside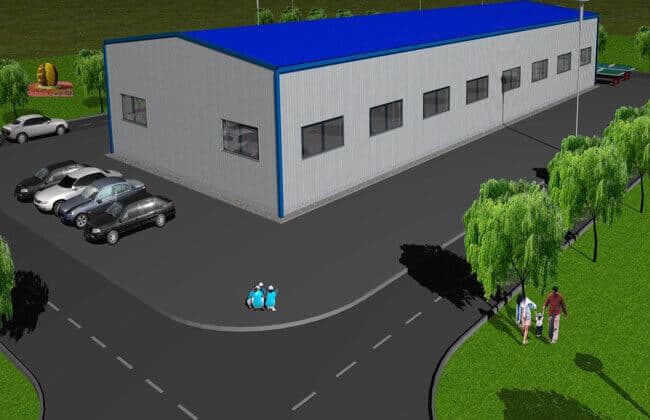 47x18m Office Building can provide customized solutions to meet the needs of different customers, so more and more office buildings use prefabricated steel structure building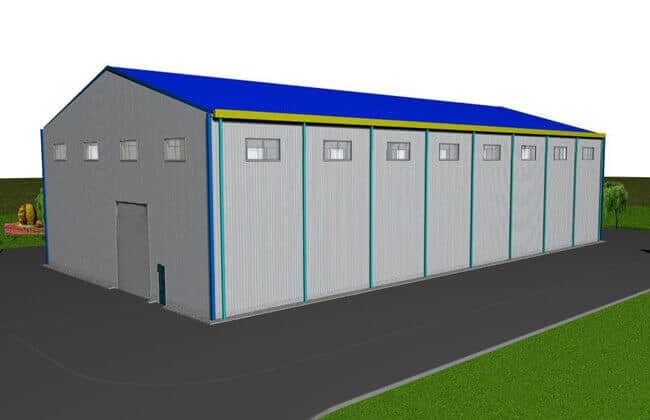 48x25m Steel Warehouse can add mezzanine structure, which used as a second-floor office area. The distance between the steel column is between 7 meters to 9 meters.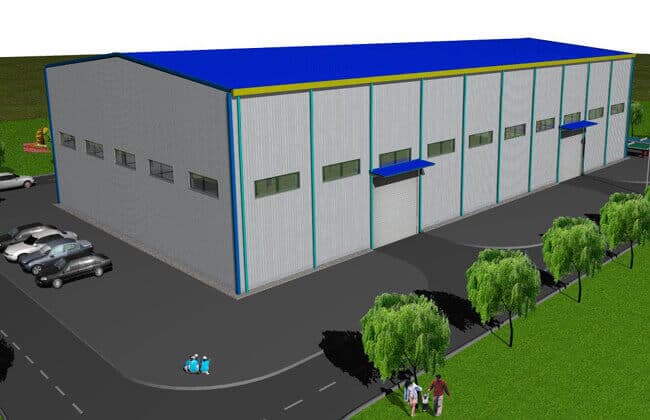 55x28m Steel Workshop meets the needs of industrial production, and there is sufficient space to place production equipment, and it can arrange the partitions Wall in workshop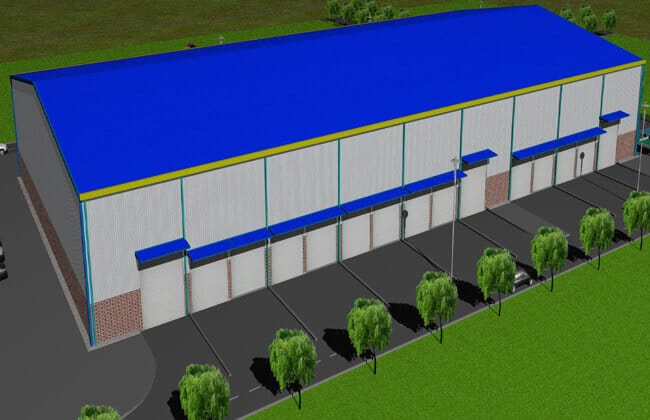 79x50m Aircraft Hangar designed by Havit Steel can apply for the ample internal space of the aircraft park and maintenance, it is large-span, and there are no columns inside