High-rise Steel Buildings in Panama
Havit Steel designed and produced 6-story high-rise steel structure buildings in Panama. The entire building constructed with metal structures, steel columns, floor beams, and roof beams all uses H-shaped steel. The wall and roof panel use Polyurethane(PU) sandwich panels. It is 64 meters long, 16.4 meters wide, and 28 meters high. Each floor covered with galvanized floor plates. High-strength bolts connect the steel columns and steel beams, and the installation is fast and straightforward.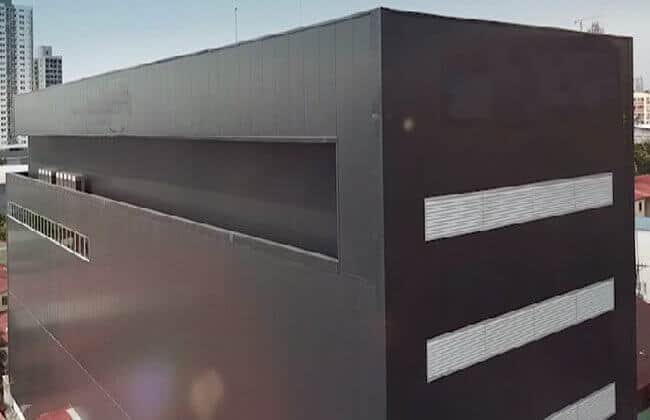 Description of High-rise Steel Buildings in Panama
The original design drawing is standard American steel. We use the same strength standard Chinese steel to weld into steel columns and beams with the same cross-section as the original design drawing. All the connection nodes are designed by us, which improves the strength of the overall building. With the bolt connection, the installation on-site is simple, and the construction period is short.
High-rise steel structure buildings can use as the warehouse, exhibition hall, and office. The entire building can hold hundreds of employees. The internal use space is ample, and there are two elevators for employees to go up and downstairs and transport goods.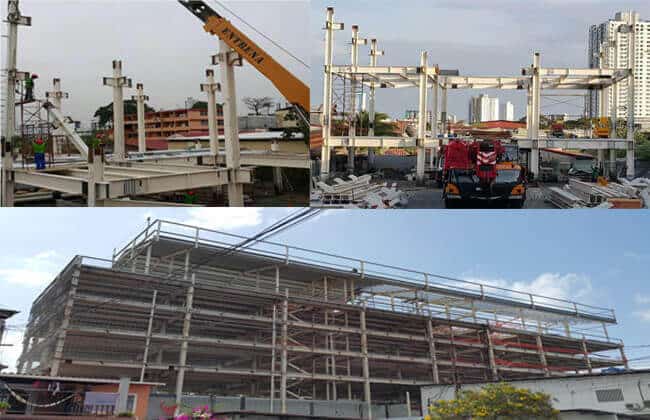 The Advantage of High-rise Steel Buildings in Panama
The advantage of steel structure building is that all components fabricate in the workshop, and it installed directly after being transported to the construction site. The construction period is short, saving the workforce. The construction period is short. It can use in advance so that the investment income can obtain in advance.
Advantages of prefabricated steel structure building.
1) Wide range of uses: Steel buildings can use as factories, warehouses, office buildings, stadiums. It is suitable for a single large-span building and can also be used to build multi-story or high-rise buildings.
2) Durable and easy to maintain: The metal structure building can withstand the severe weather. The maintenance is simple.
3) The appearance is easy to use: The wall and roof panel of the steel structure building has a variety of colors to choose from, and the wall can also use other materials, so it has greater flexibility.
6) Reasonable cost: Prefab steel structure building can reduce the value of the foundation, and the construction speed is fast. It can complete and put into production as soon as possible, and the comprehensive economic benefit is better than the concrete structure construction.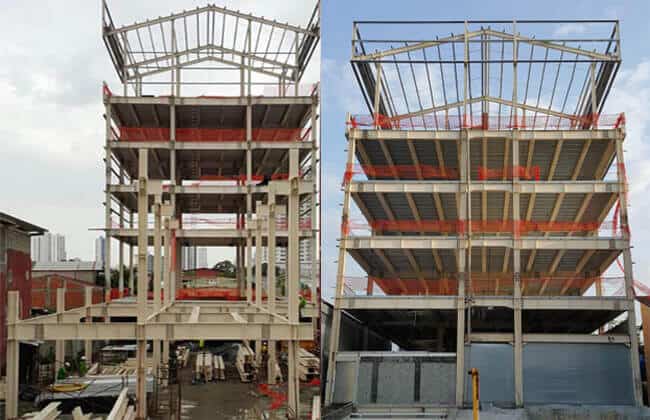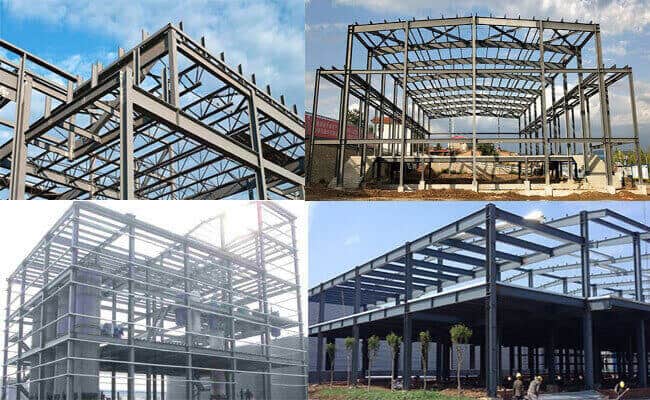 Steel structure building is a new building structure—the entire building is made of steel. The structure mainly comprises steel beams,…
The steel structure system has the full advantages of a lightweight, easy installation, short construction cycle, excellent seismic performance, fast investment recovery, and low environmental pollution. The steel building components are prefabricated and can directly assemble on the construction site. Introduction of steel building components Primary frame The Primary frame is composed of roof beams and steel columns that form a skeleton. It determines the type and size of the steel structure building. The primary steel frame plays an important…