The use of Wall Bracing
Wall Bracing arranged in the length direction of the steel structure building. Bracing can use to stabilize the entire steel structure frame and ensure the strength of the steel frame in the length and width directions, bearing wind and horizontal loads on both sides, and transfer these loads to the foundation. Steel Buildings, large and small, must support to resist these structural loads to avoid collapse.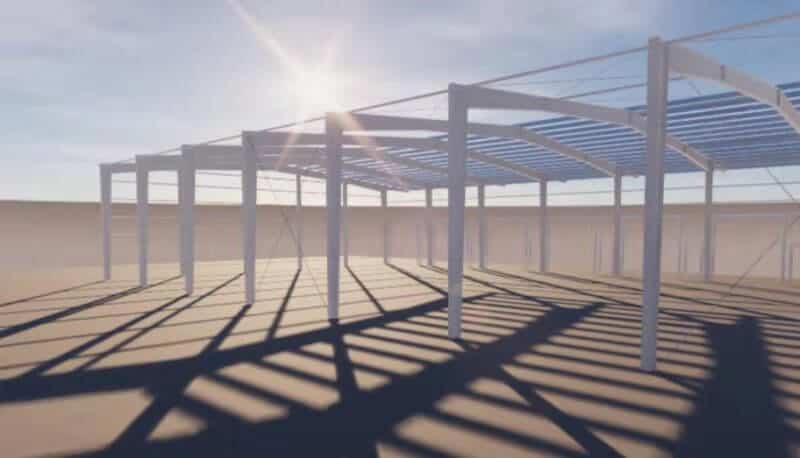 The arrangement of Wall Bracing
The Wall Bracing generally provide in the middle of the column. The tie beam at the top of the frame used to transfer the load of the roof bracing to the column bracing. If the building is more prolonged, an additional wall bracing will add — the bracing between the two columns places at 1/3 of the longitudinal direction. The column bracing can design as X shape, and it can also create as V bracing, K Bracing, or even a portal frame.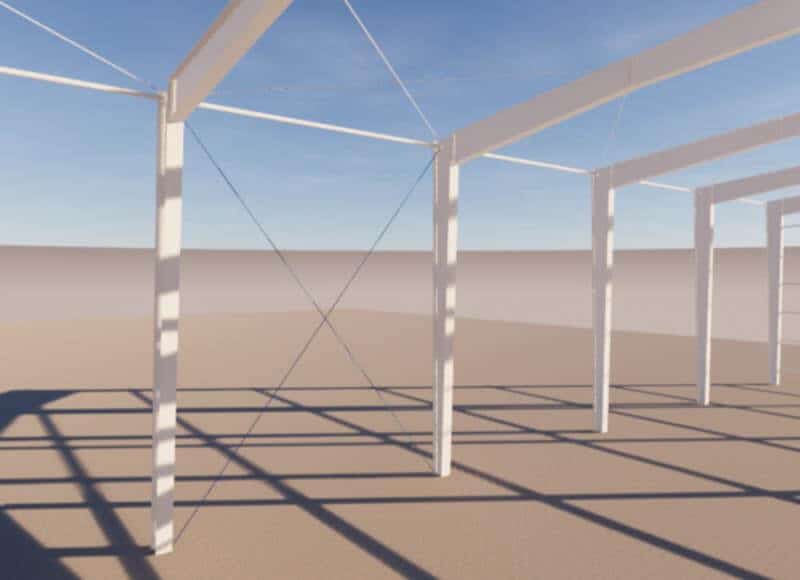 It is best to use one type of inter-pillar bracing in the same building, and it is not suitable to mix several kinds of inter-column bracing. If due to functional requirements such as opening doors, windows, or other factors, port frame bracing or truss bracing can use. When the bracing system must mix, the rigidity should make as consistent as possible. If the rigidity requirements cannot meet, the vertical-horizontal force of each bracing should be individually analyzed to ensure the stability and safety of the structure. At the same time, attention should pay to the bracing set.
The Materials for Bracing
When the span between the columns and the height of the building are low, the cross-shaped tie rods can make of round steel with tensioning devices.
In addition to angle steel, the cross-bracing between columns in tall buildings can also use steel pipes. The steel pipe has the characteristics of saving materials, simple production, and looks reliable and beautiful in the building.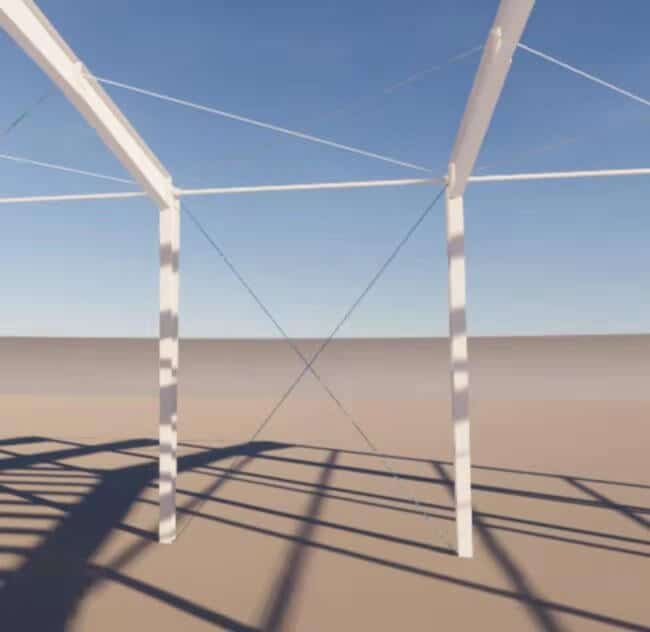 The connection nodes between the column bracing are similar to the horizontal bracing. It must note that the upper end of column bracing and the horizontal pressure rod must be at a point with the column center. Similarly, the lower end of the bracing between columns should intersect the center of the column as far as possible with the bottom of the column foot to avoid eccentric forces. If the column foot surface is higher than the ground, a reinforced concrete beam can add below the ground.