40x30m Metal Warehouse
The 40x30m metal building design from Havit steel is an ideal solution for the warehouse building. The width of 30m without center column can meet the storage of any cargo, and it is convenient for forklifts to handle the load and discharge. And there is enough space to design the office inside the warehouse, which convenient management of goods go in and out.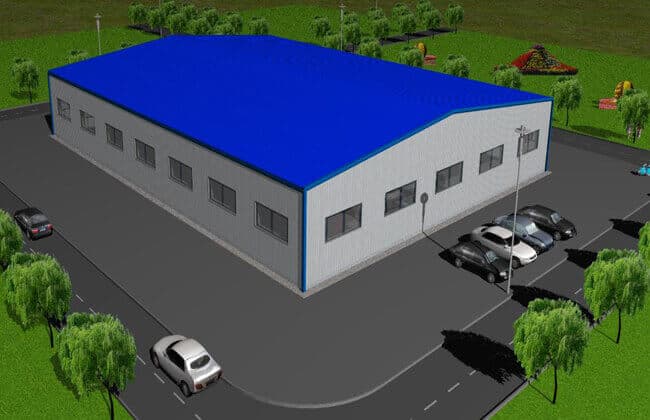 Description of 40x30m Metal Warehouse
With the increase of warehouse rents in recent years, steel structure warehouses have been widely welcomed by the owners because of its smooth and fast installation, which can bring into use in advance.
The steel structure warehouse can meet the customer's customized and personalized schemes. The length and width are not limited, and it can meet the needs of large spans. Even 50 meters wide, there can design as a single clear span, which without interior columns. We only use high-strength steel for the primary framing, which makes the frame can withstand severe weather such as heavy wind, rain, and snow. We can also provide a variety of options for wall and roof panel. You can use a single-layer color steel sheet with insulation cotton or use the sandwich panel. If the warehouse does not need heat insulation, the single-layer color steel plate is the best choice, and lower cost, fast installation, only fix the wall and roof purlins with self-tapping screws.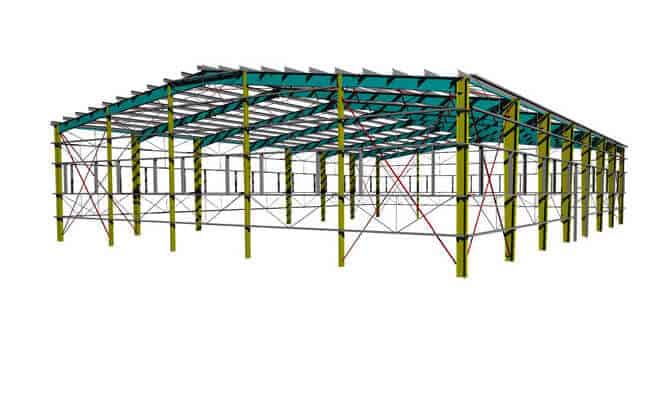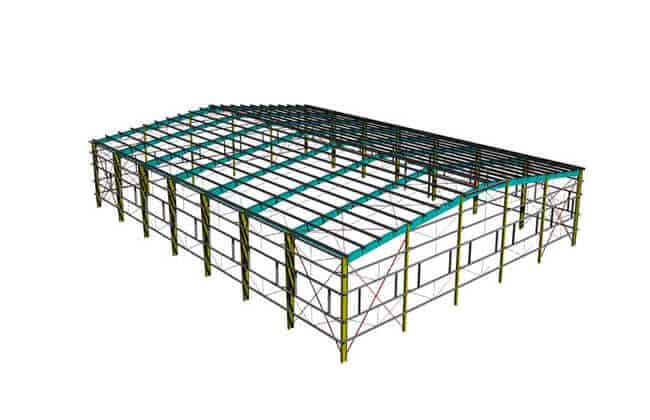 The Advantage
The construction and installation of the prefabricated steel warehouse building are straightforward and fast — the steel columns fixe to the foundation through embedded anchor bolts. The steel columns and roof beams, roof beam, and roof beam are all connected by bolts. The bracing and purlin are the same. Only door and window columns may require field welding. During the entire installation process, there is no dust and noise. It is the building with the least impact on the surrounding environment.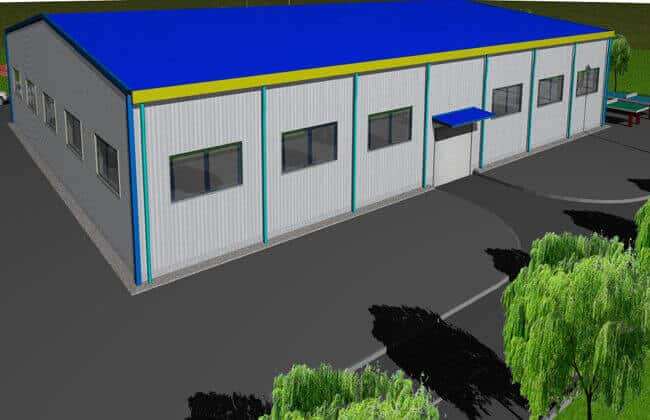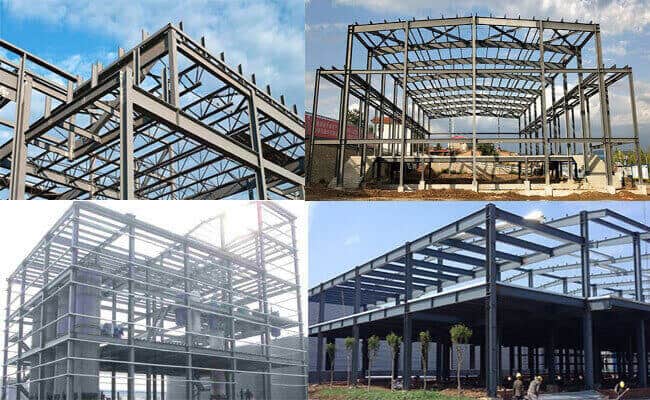 Steel structure building is a new building structure—the entire building is made of steel. The structure mainly comprises steel beams,…