38x18m Metal Workshop
38x18m Metal Building design from Havit Steel is an ideal solution for Metal Workshop. The free internal-column can provide enough space for industrial production in the workshop. We design and manufacture the pre-fabricated metal building according to the layout dimension, which communicates with the client.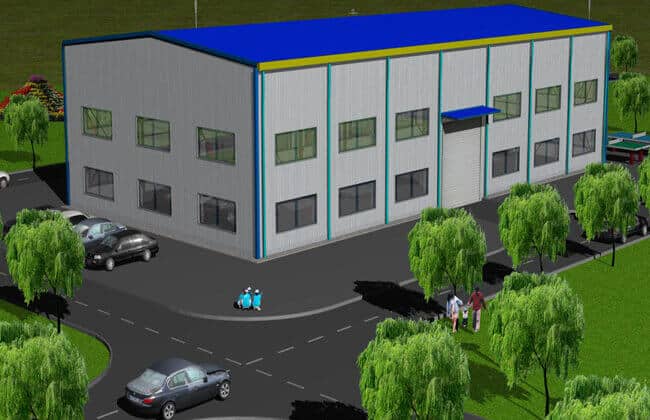 Description of 38x18m Metal Workshop
All the steel building structure we provide can directly assemble on-site. They are not affected by other unexpected conditions, so all the states are under control, so the project will process and complete on time and within your budget that ensures your business or operation will continue running.
18m span metal building we could design to perfectly fit your needs of industrial production, the front or back end can add a mezzanine structure for the second floor or office area. The building also can add lifting crane, base on required lifting capacity, the crane controlled by remote to lifting the heavy metal products.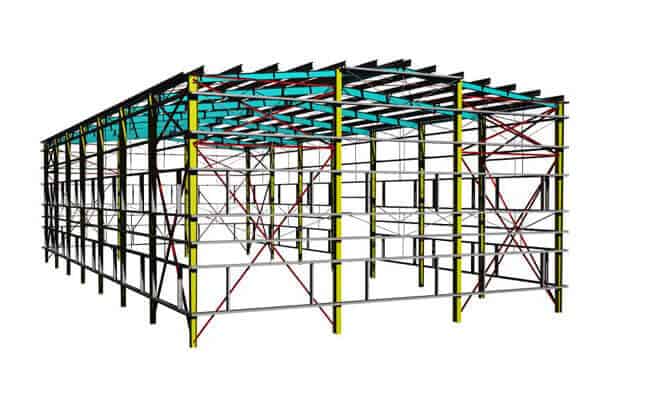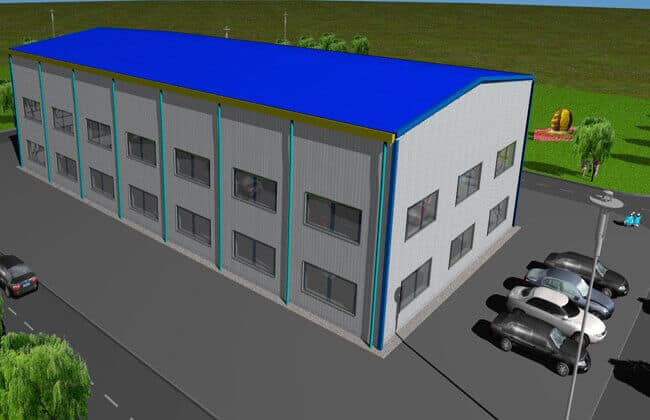 Specs of 38x18m Metal Workshop
Standard Features
Primary and secondary structural
Roof Pitch 1:10
0.5mm corrugated Roof and Wall Sheet
Fasteners and Anchor Bolt
Trim and Flashing
Gutter and downspouts
Additional Features
Roll-up door
Man Door
Sliding or Casement Aluminum window
Glass Wool Insulation materials
Light transparent sheet
The Advantage
We can provide you the customized building system that includes primary and secondary framing, as well as exterior wall and roof cladding, the window, door, insulation, could give you for additional features.
Metal Workshop with the advantage of fast and simple assembly, all the building structures are bolt-connected, the workers only according to our installation instruction quick and easy to process the construction.
FAQs
What is the difference between the metal workshop with or without the crane?
The workshop building with the crane, which required column welded with the bracket to support the crane beam, so the column needs to use more thickness web and flange plate. Please reference our Steel Building Spec for the steel frame with the crane.
What kinds of Door You Can Provide for Metal Workshop Building?
We usually provide aluminum or metal roll-up door, and sliding door, which made by sandwich panel