55x28m Steel Workshop
The 55x28m metal building designed by Havit Steel can use as an ideal solution for steel structure workshop, and it also has multiple uses. The 28m width can meet the needs of industrial production, and there is sufficient space to place production equipment. You can also arrange the partitions Wall to divide the workshop building, which used for store raw materials and finished products. The steel structure workshop can equip with cranes for lifting bulky goods. We can put the ventilators on the roof so that industrial dust can discharge from the building.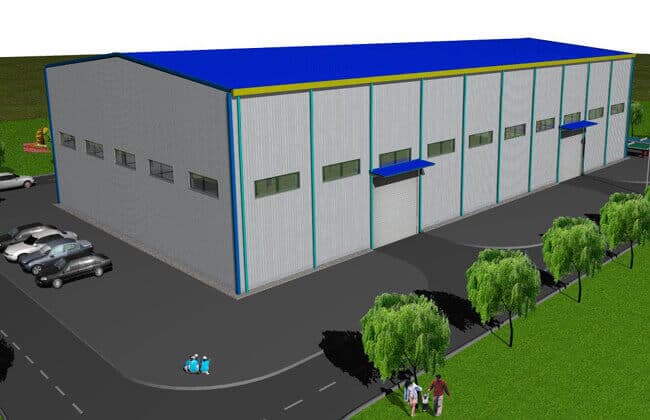 Description of 55x28m Steel Workshop
Prefab steel workshop can meet a variety of uses and can use as industrial and commercial buildings as well as agricultural buildings. All components of the steel structure workshop building are prefabricated in the factory. They are cut, welded, and painted, then delivery to the project site for installation. The steel columns and beams bolted connected. All the bracing and purlins are related to the steel columns and beams, which also connected by bolts. The entire installation process is fast and straightforward. Because it is a dry prefabricated frame assembly method, it can save water, and there is no pollution, noise, dust, and no impact on the surrounding environment.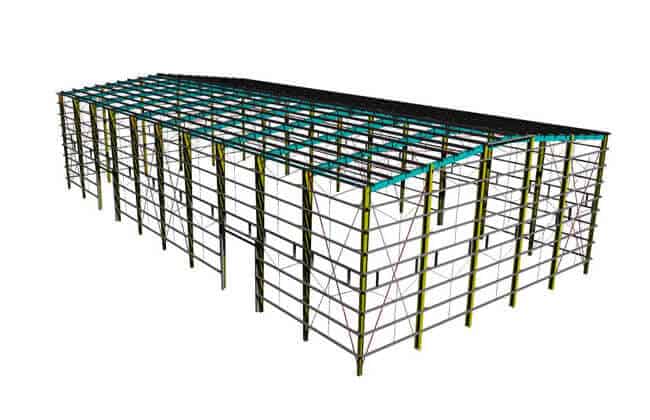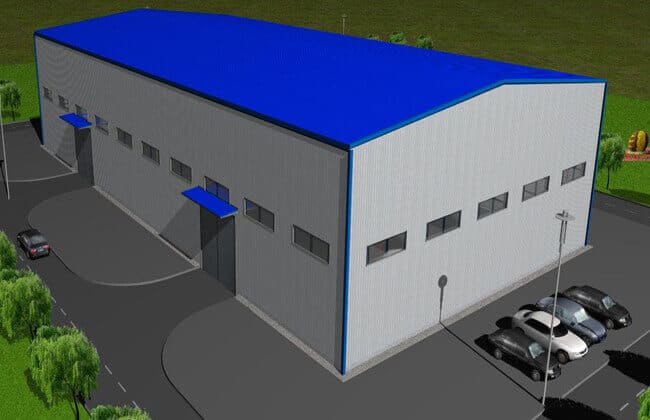 Specs of 55x28m Steel Workshop
Standard Features
Primary and secondary structural
Roof Pitch 1:10
0.5mm corrugated Roof and Wall Sheet
Fasteners and Anchor Bolt
Trim and Flashing
Gutter and downspouts
Additional Features
Roll-up door
Man Door
Sliding or Casement Aluminum window
Glass Wool Insulation materials
Light transparent sheet
The advantage
The installation of the steel structure workshop saves labor. The 55x28m steel workshop building requires only 15-20 workers to complete the installation in about three months. The entire workshop building takes alone half a year from design to completion. It is beneficial for production enterprises. Significant economic benefits, enterprises can start production in advance and recover investment costs.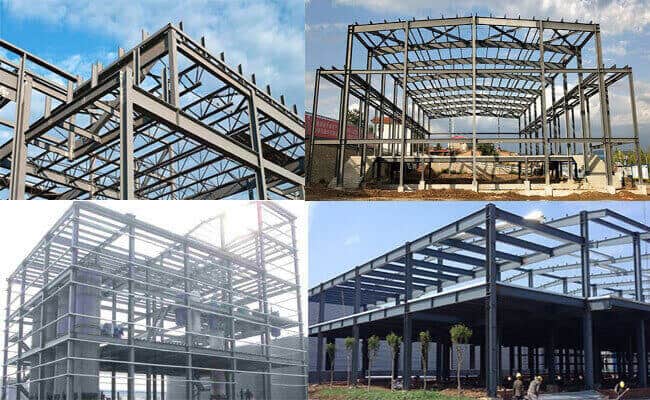 Steel structure building is a new building structure—the entire building is made of steel. The structure mainly comprises steel beams,…