30x18m Warehouse Building
Metal building design from Havit Steel provides an efficient solution for 30x18m Warehouse Building needs. 18m free interior-column frame provides ample interior service space for large-scale cargo. Steel Warehouse Building provides the owner with versatile storage options from Agricultural to Industrial, which include Farm Storage, Grain Barn, Warehouse, Garage, Shed.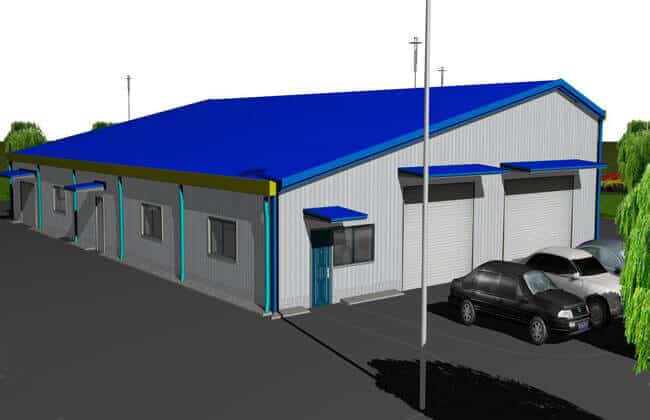 Description of 30x18m Warehouse Building
Metal Structure Building with the advantage of design flexibility, the length can be adjusted to fit the needs of the building. The owners also can expand in the future that connected with the existing structure that can provide an affordable solution for clients if the budget not enough at present.
Our Prefab Steel Warehouse Building can provide clients with a high-degree customized solution. It includes a variety of colors for wall and roof cladding, the entrance door, window, and insulation. So the steel structure building comes with primary and secondary framing, wall and roof cladding, fastener and other additional features that include roll-up door, man door, sliding or vertical window, insulation, and other items that provide according to the required of clients.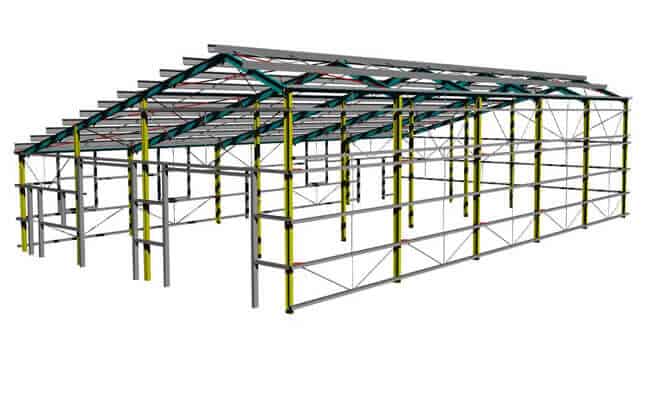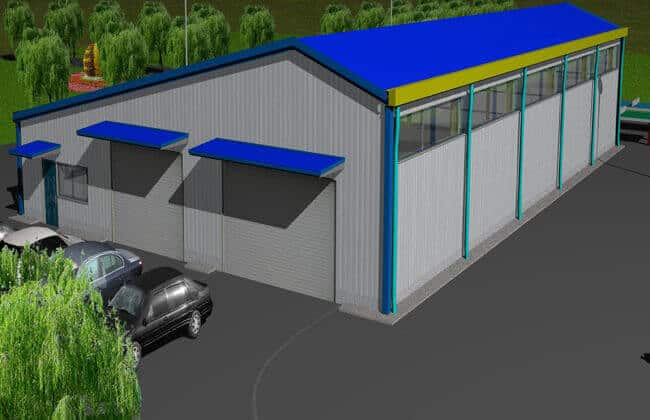 Specs of 30x18m Warehouse Building
Standard Features
Primary and secondary structural
Roof Pitch 1:10
0.5mm corrugated Roof and Wall Sheet
Fasteners and Anchor Bolt
Trim and Flashing
Gutter and downspouts
Additional Features
Roll-up door
Man Door
Sliding or Casement Aluminum window
Glass Wool Insulation materials
Light transparent sheet
FAQs
What kinds of Insulation materials did you use?
We usually use Glass wool insulation on roof or wall; the thickness of the insulation is between 50-150mm with aluminum foil on one side.
What is the height of the warehouse building?
Metal building with the advantage of flexible design, the dimension not limited. Still, as our experience, the height in 6m is enough, eave adds a mezzanine floor for second floor or office, 6m height is enough for use.
Is that a good idea to add a concrete wall at the bottom?
Our answer is Yes, the bottom concrete wall can resist water and moisture, the height of the concrete block wall is 1meter.