Steel structure building is currently the world's most widely used building system. The reason is that the steel structure has many advantages and can meet people's needs more than traditional buildings. One of the benefits is that metal buildings can customize. Customize pre-engineered metal buildings to suit your needs and make a difference when you want to build a warehouse, industrial workshop, barn, or aircraft hangar. In addition to the primary structural system, you can choose additional features to make your building more beautiful and comfortable.
Roof structure of Pre-engineered Metal Buildings
Our commonly used design form is a portal frame structure system, with pillars supporting the roof metal beam. The structure of the roof can have different design requirements. The first is the slope. The slope of the roof is usually 1:12. You can also choose different pitches according to the amount of local precipitation.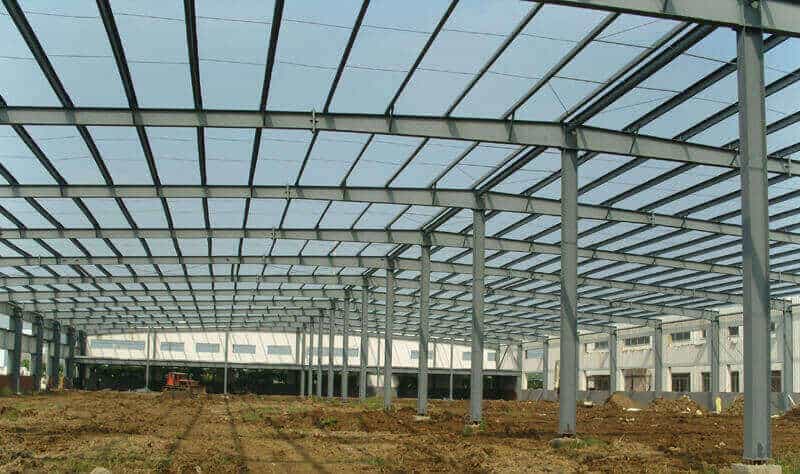 In addition to the slope, the roof can choose to use a single-slope or double-slope. Single-slope roofs are suitable for buildings with smaller widths because the roof rainwater flows through a short distance, so the roof will not store water. However, the single-slope roof quickly causes roof water storage, which is not conducive to roof drainage.
In addition to the portal rigid steel frame, we can design the roof as a truss structure. The roof trusses are welded with angle steel or square tube, saving and reducing costs. Roof trusses can make into whole roof trusses, or they can divide into two parts and welded on-site, which mainly depends on the width of the building.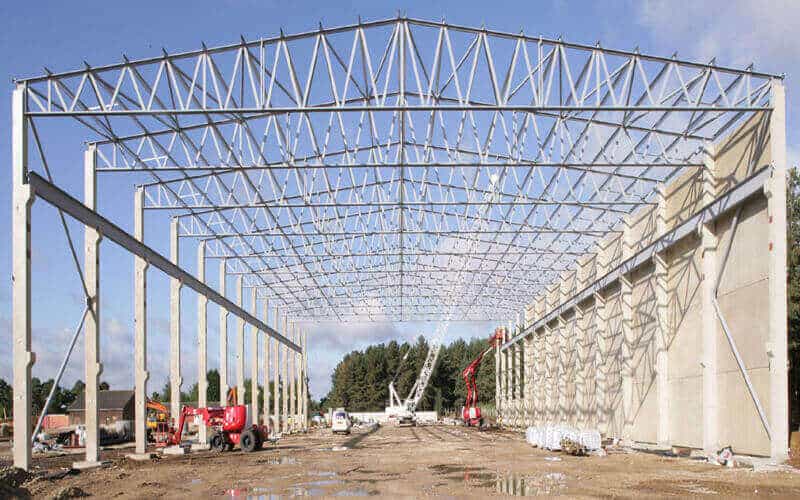 Doors and windows
There are also different choices for the doors of varying steel structure buildings. For example, large folding doors should use for hangars. Rolling shutters or sliding doors are often used for garages and warehouses, depending on the owner's preference. It can also include walk-in doors, which are accessible for personnel to enter and usually located at safety exits.
We can provide aluminum alloy windows with different profiles and glass, such as broken bridge aluminum profile, Low-E tempered glass, or laminated glass. In addition, our windows include sliding windows and casement windows.
Doors and windows can make your building meet the basic functional requirements, increase comfort, and make the building more humane.
Roofing and wall materials of Pre-engineered Metal Buildings
You can choose different roofing and wall materials according to the local climate. We can provide corrugated single-color sheets or sandwich panels. You can also select the metal color sheet with insulation cotton.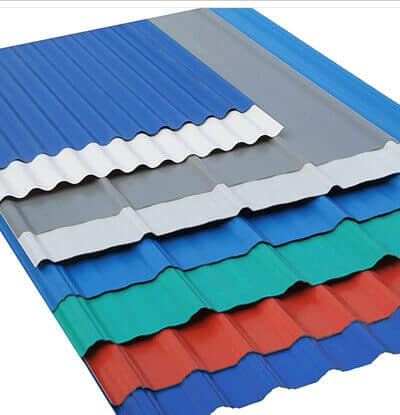 The Metal cladding is generally 0.5mm and 0.6mm thick. We can provide different profiles to ensure that the metal sheet has sufficient strength to withstand the impact of wind speed on the building.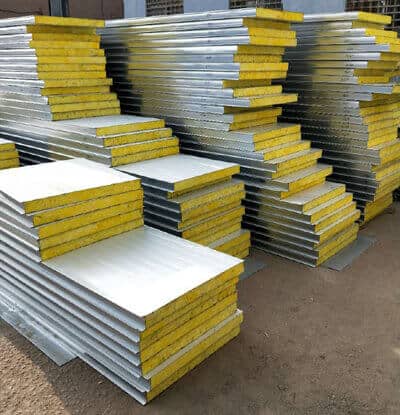 Sandwich Panel
The sandwich panel divides into The EPS sandwich panel, glass wool sandwich panel, and polyurethane sandwich panel according to the material. Standard thickness: 50mm, 75mm, 100mm.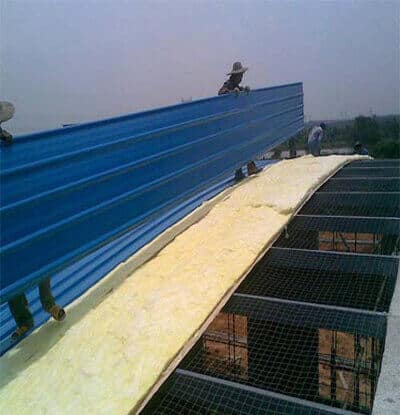 Metal color sheet plus insulation cotton, which is the more commonly used for metal buildings, the glass fiber wool under the metal sheet as thermal insulation materials
Size of Pre-engineered Metal Buildings
There is no specific size for the steel structure building. The size mainly depends on the customer's requirements. The length, width, and height are designed according to the owner's needs. We also can recommend some building sizes for your reference.
The impact of pre-engineered metal buildings on our daily life
Pre-engineered metal buildings are no longer unfamiliar to us and can be seen everywhere in our daily lives. So let's look at what impact steel structures have unknowingly brought to our lives. But, of course, the application of pre-engineered metal buildings mainly provides various conveniences for our lives.
Steel structure workshop and warehouse
We are familiar with pre-engineered metal buildings such as steel structure workshops and warehouses. The design of the steel structure workshops and warehouses is relatively simple. As a result, the materials are more practical, the cost is relatively low, the bearing capacity is large, and the materials can be recycled, which aligns with environmentally friendly green construction standards. The most important thing is that the construction efficiency is high, the construction period is short, and the economy and practicality align with the owners' interests.
Steel structure entrance hall
This attached hall is mainly expanded on the side of the original building or the factory building. This kind of building hall is designed in an all-around way through the computer, the construction period is relatively short, and the workload is relatively small so that it can be installed quickly. It is also simple and convenient, and beautiful and practical.
Steel structure flyover
Urbanization is relatively fast, and schools and shopping malls are concentrated. It is essential to install flyovers in densely crowded places and implement the separation of people and vehicles. The application of steel structure flyovers is also increasing. The steel structure flyover does not need pouring and maintenance, the construction speed is relatively fast, the disassembly is very convenient, and the recycling value is relatively high. Therefore, it is suitable for rapid and civilized construction. And the building will not cause inconvenience to traffic. The steel structure flyover brings excellent convenience to people.
Steel structure elevator shaft
The buildings built in the past are multi-story without elevators, which is very inconvenient for owners who live in relatively high-rise buildings. Especially in some rural renovated houses, many of them are older owners. To improve the living conditions of residents, the government has also introduced some measures to install elevators for such buildings. The application of elevator shafts is also relatively more. And some shopping malls or other venues will also be renovated, adding elevators, expanding storefronts, etc., inseparable from steel structures. Steel structure elevator shafts, elevator frames, steel structure interlayers, etc. have been standard.
Compared with traditional concrete, pre-engineered metal buildings have apparent advantages in terms of the construction period, energy-saving, and earthquake resistance. Moreover, as a green and low-carbon building, it aligns with today's environmental protection concept. For example, steel structure shopping malls, steel structure schools, steel structure churches, steel structure halls, large coal depots, exhibition halls, gymnasiums, steel structure railway stations, steel structure hangars, steel structure light steel villas that we often see in our daily life, Steel structure dormitory apartment, steel structure office, steel structure bridge and so on.
Of course, the applications of pre-engineered metal buildings are far more than these, and there are many applications that we are not familiar with every day but will indirectly affect our lives.
Therefore, pre-engineered metal buildings have gradually penetrated our daily life, bringing great convenience to our everyday life. In particular, all kinds of pre-engineered metal buildings have also begun to occupy the real estate market, indicating that there must be a place for steel structures in future installations. Our lives are increasingly inseparable from steel structures.