Every steel structure warehouse needs to design and calculate. The calculation can ensure that the warehouse building has sufficient strength to withstand severe weather such as wind, rain, and snow, and also provide the earthquake resistance of the steel structure building. Steel warehouse building design is to express all the calculation results through drawings. Below we introduce the design drawings of the prefab steel warehouse building in detail.
The design of Steel Warehouse Building in Tanzania
We designed and manufactured a 2,000 square-meter steel structure warehouse for our customers in Tanzania. The dimensions of the warehouse are 100 meters long, 20 meters wide, and 7.7 meters high. A 4.5-meter-high mezzanine at the front of the warehouse used for the office.



Parameters of the Tanzania metal structure warehouse building:
Dead load: 0.3kn / m2
Live load: 0.5kn / m2
Wind load: 0.6kn / m2
No snow
Earthquake: 7 degrees, 0.1g
Brick wall height: 5 meters
Design Software: PKPM
The Calculation of Prefab Steel structure Warehouse Building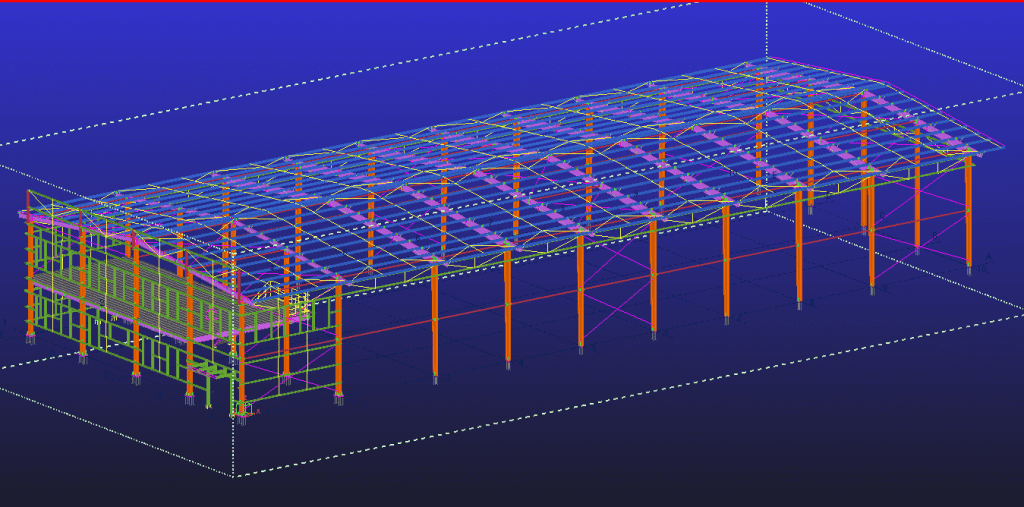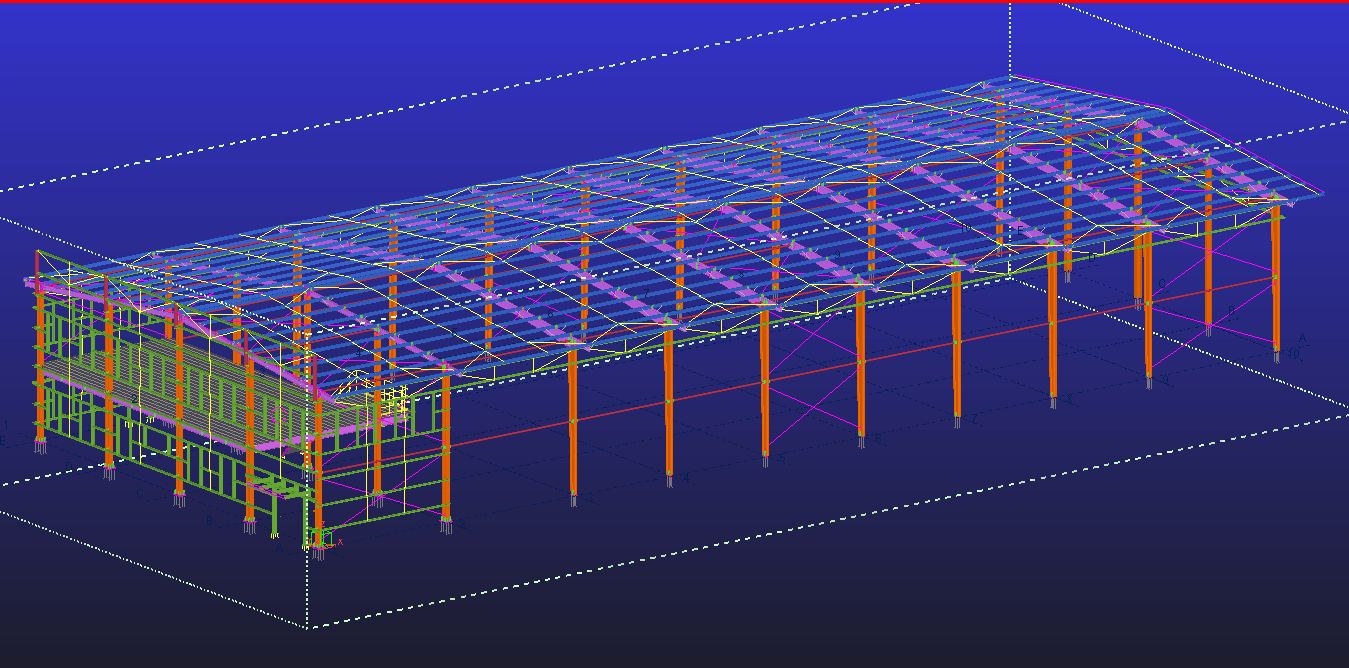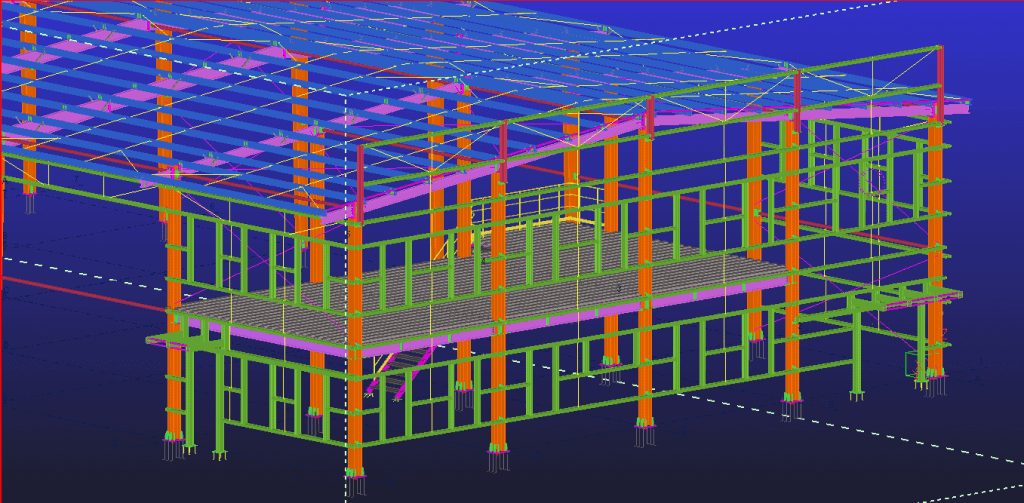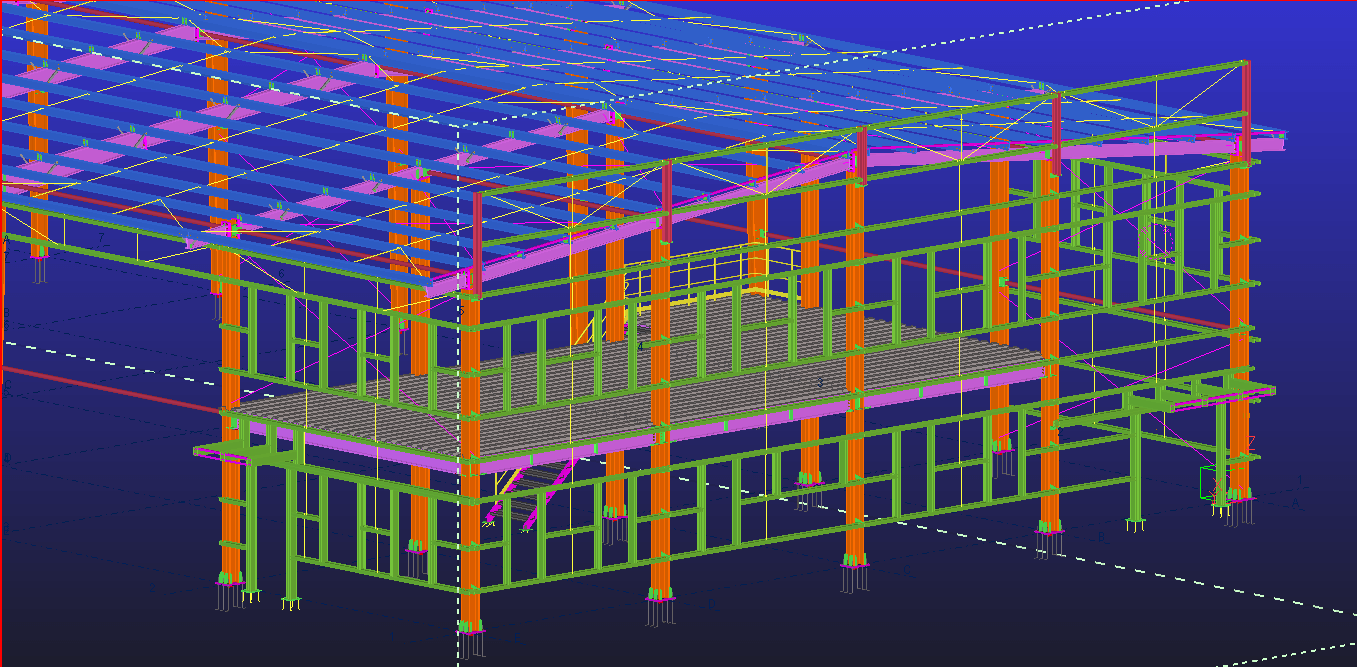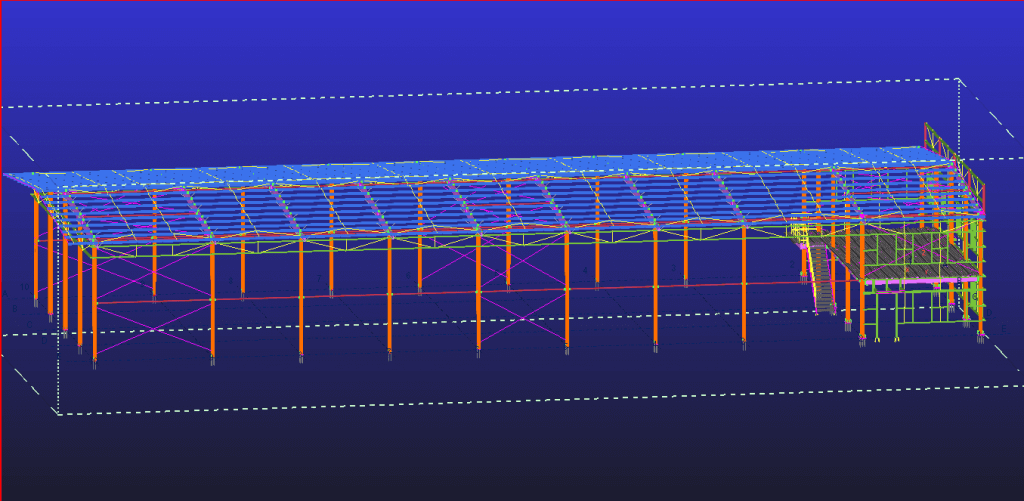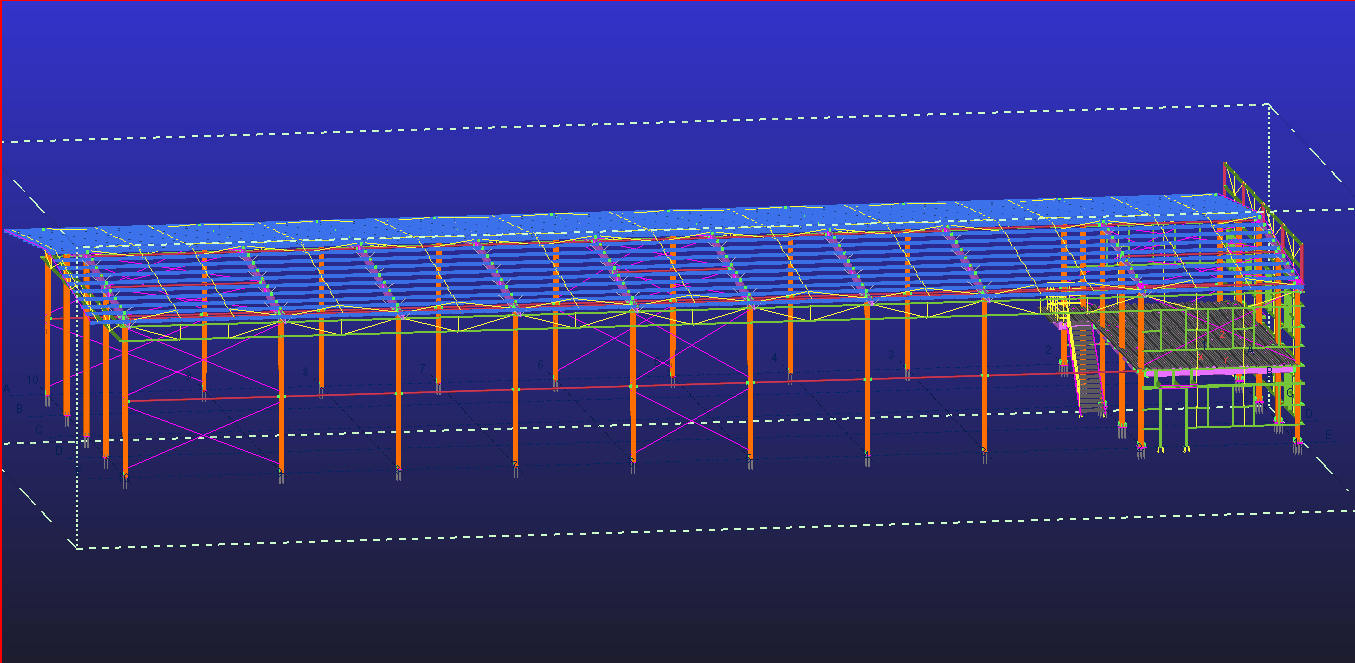 The calculation of the single steel frame, width: 20 meters, height 7.7 meters, column spacing 6.25 meters, slope: 1:10. Steel: Q345B
Connection method of steel beam and steel column: bolt connection
Steel columns connected to the foundation through the embedded anchor bolts.
Anchor bolt: M20x900, four anchor bolts per column
The components of Steel structure warehouse building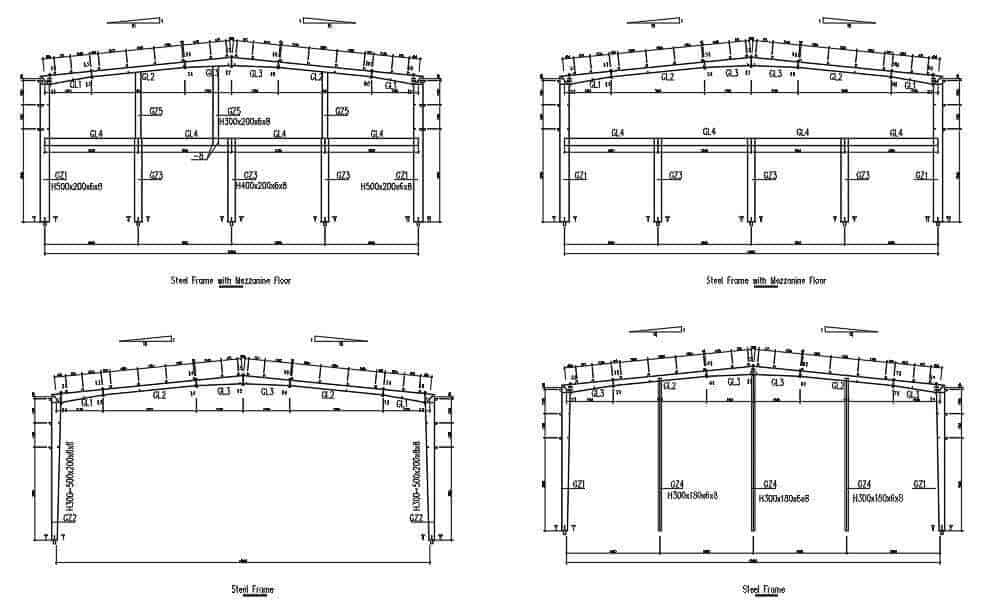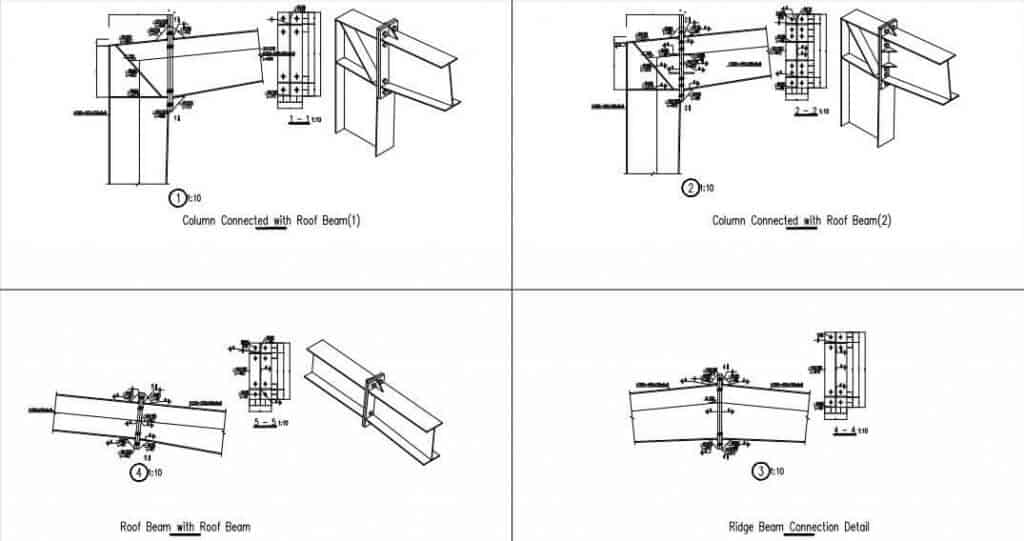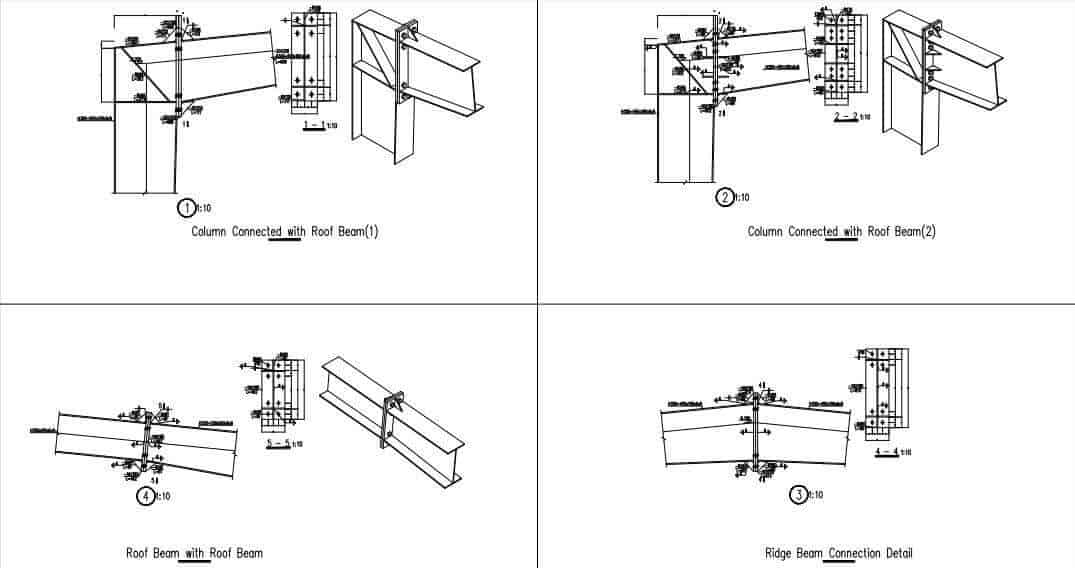 Steel columns and beams: welded H-beams
Roof horizontal bracing, wall bracing: round steel
Tie rod: welded pipe
Roof purlins, wall beams: galvanized C-type purlins, purlin spacing: 1.5 meters
Sag rod: round steel
Roof panel: 50mm polyurethane composite board
Wall panel: 0.5mm color metal cladding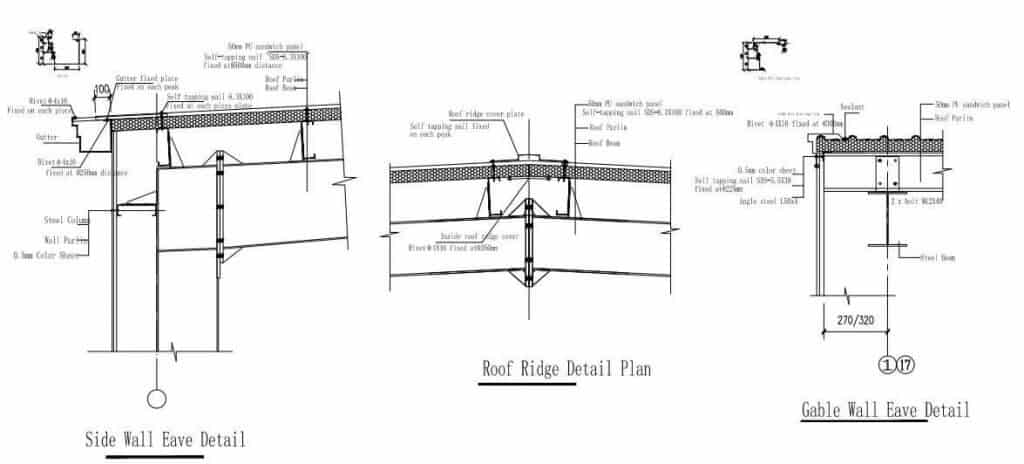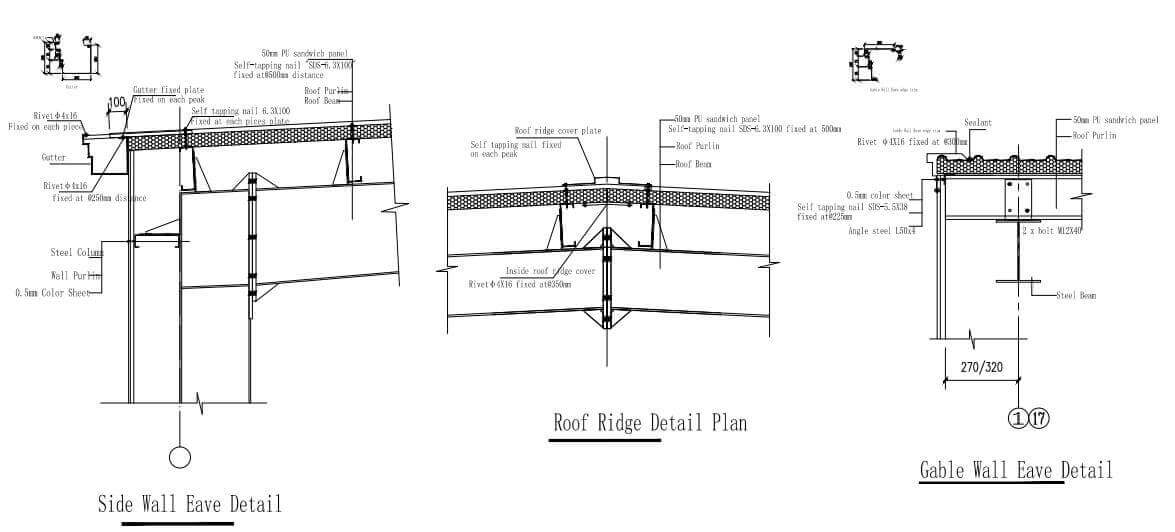 Wide range of uses:
It can use as factories, warehouses, office buildings, stadiums, aircraft hangars, and more. It is suitable for single-story large-span buildings, and can also apply to build multi-story or high-rise buildings.
Short construction time
All components are prefabricated in the factory, and only simple assembly is required on-site, which significantly shortens the construction cycle.
Easy to maintain
The calculated steel structure building is resistant to severe weather and simple maintenance.
Reasonable cost:
The steel structure building has a lightweight, reduces the foundation cost, has a fast construction speed, and can complete and put into production as soon as possible. The comprehensive economic benefit is significantly superior to the concrete structure building.