Steel Warehouse Building Design is an essential part of the whole process. In general, there are two types of steel warehouse design drawings. One is the structural drawing, and the other is the construction drawing. Structural drawings illustrate the structure of steel buildings and the connection between each structure part. Construction drawings show how to assemble these parts into a single building.
Steel warehouse buildings are steel structures, including column, beam, and plate steel frames. The column is vertical support which significantly affects the final construction of the building. The size of the columns used in steel warehouses must be selected according to the actual conditions of the site chosen. If the structure is too small, it will lead to structural instability or even collapse during strong winds; if too large, it will increase unnecessary materials and reduce economic efficiency. Therefore, good designers choose reasonable sizes for their columns before starting construction.
The design of Steel Warehouse Building in Tanzania
We designed and manufactured a 2,000-square-meter steel structure warehouse for our customers in Tanzania. The warehouse dimensions are 100 meters long, 20 meters wide, and 7.7 meters high. A 4.5-meter-high mezzanine at the front of the warehouse is used for the office.



Parameters of the Tanzania metal structure warehouse building:
Dead load: 0.3kn / m2
Live load: 0.5kn / m2
Wind load: 0.6kn / m2
No snow
Earthquake: 7 degrees, 0.1g
Brick wall height: 5 meters
Design Software: PKPM
The Calculation of Prefab Steel structure Warehouse Building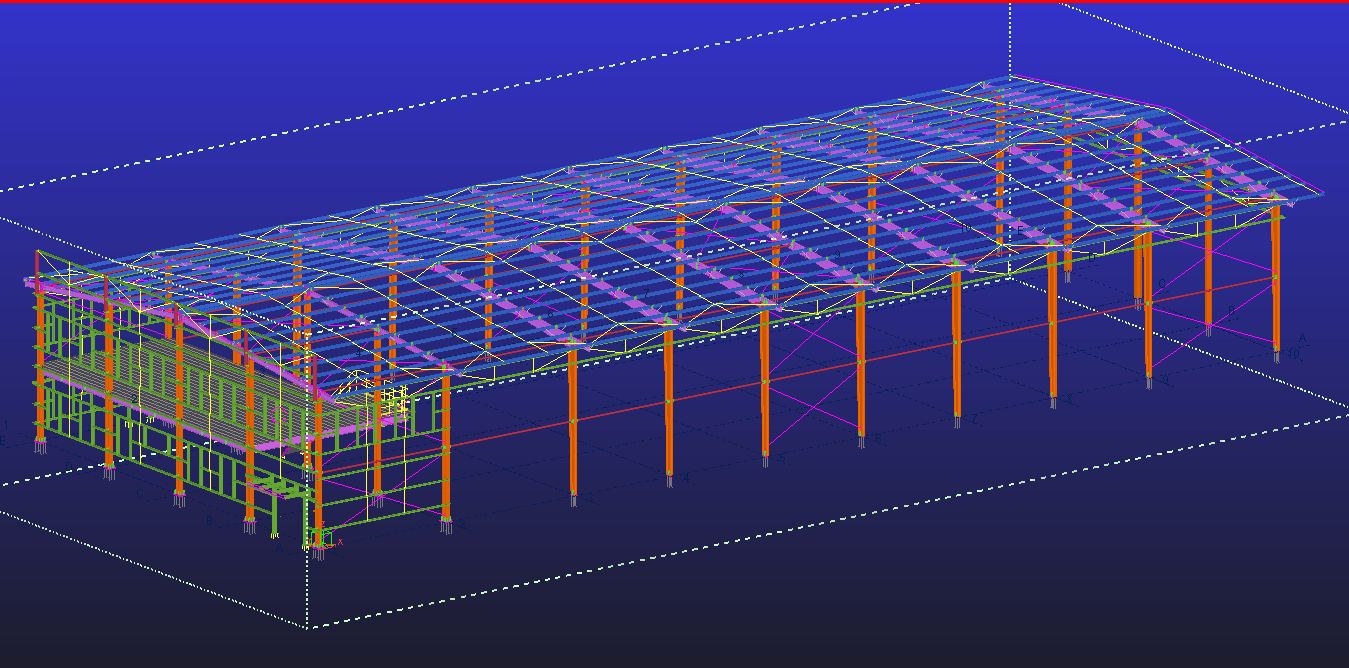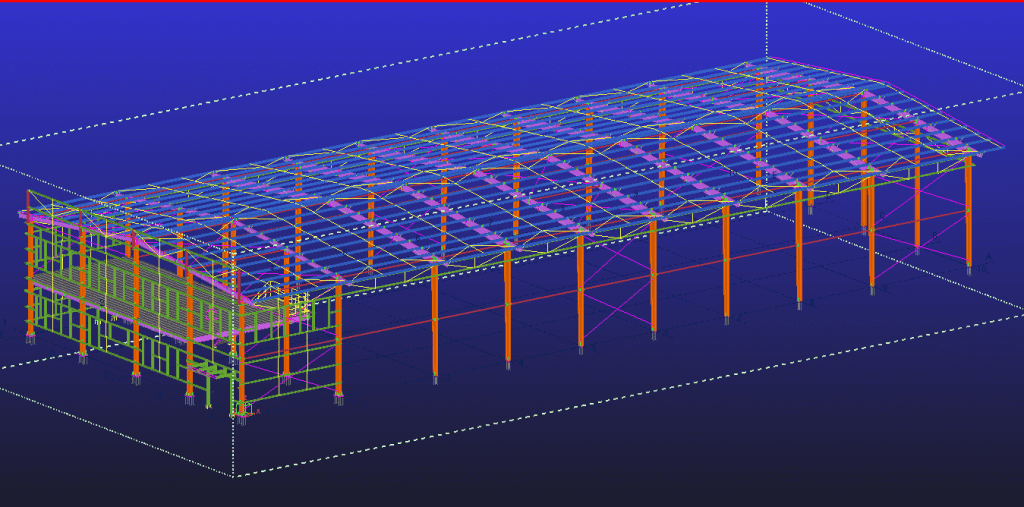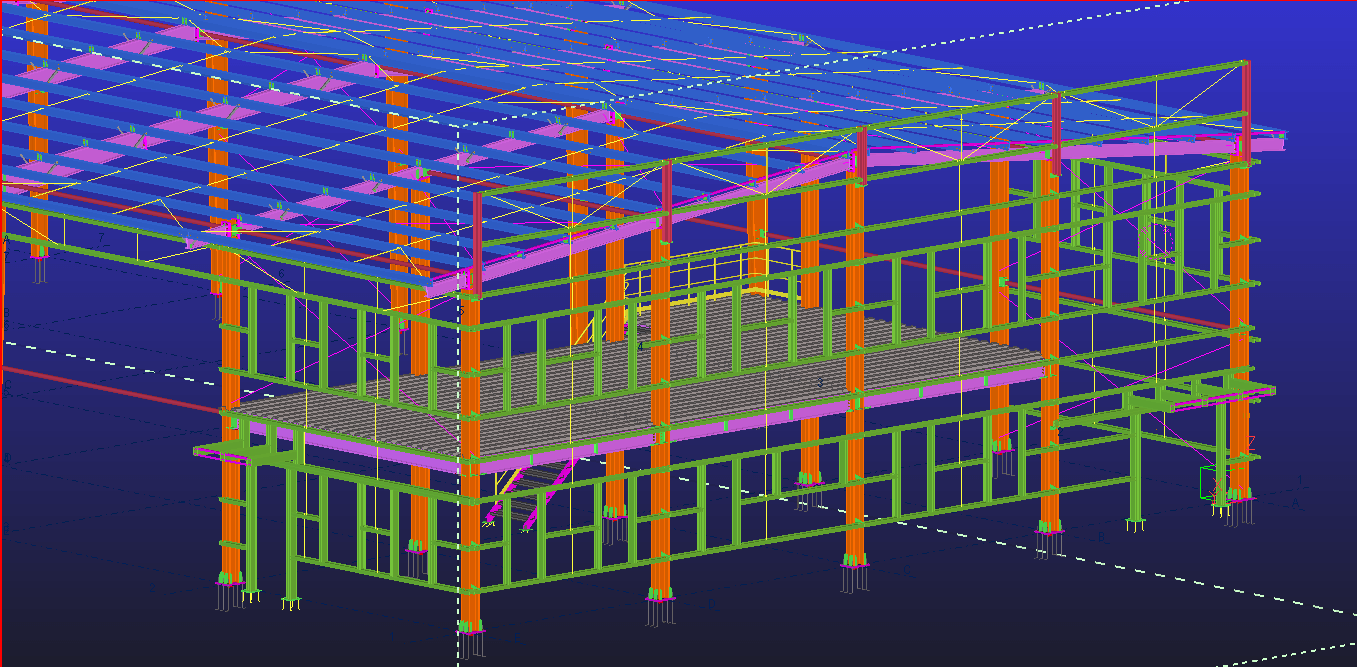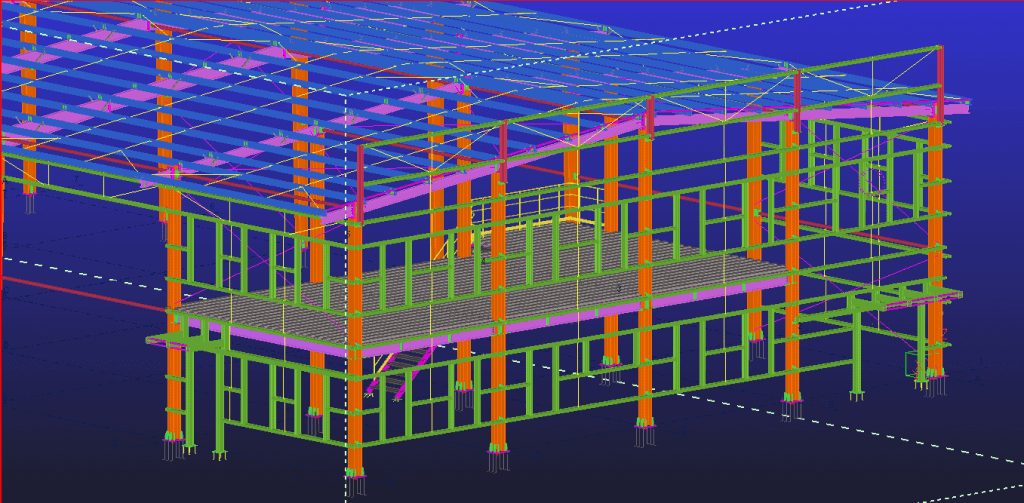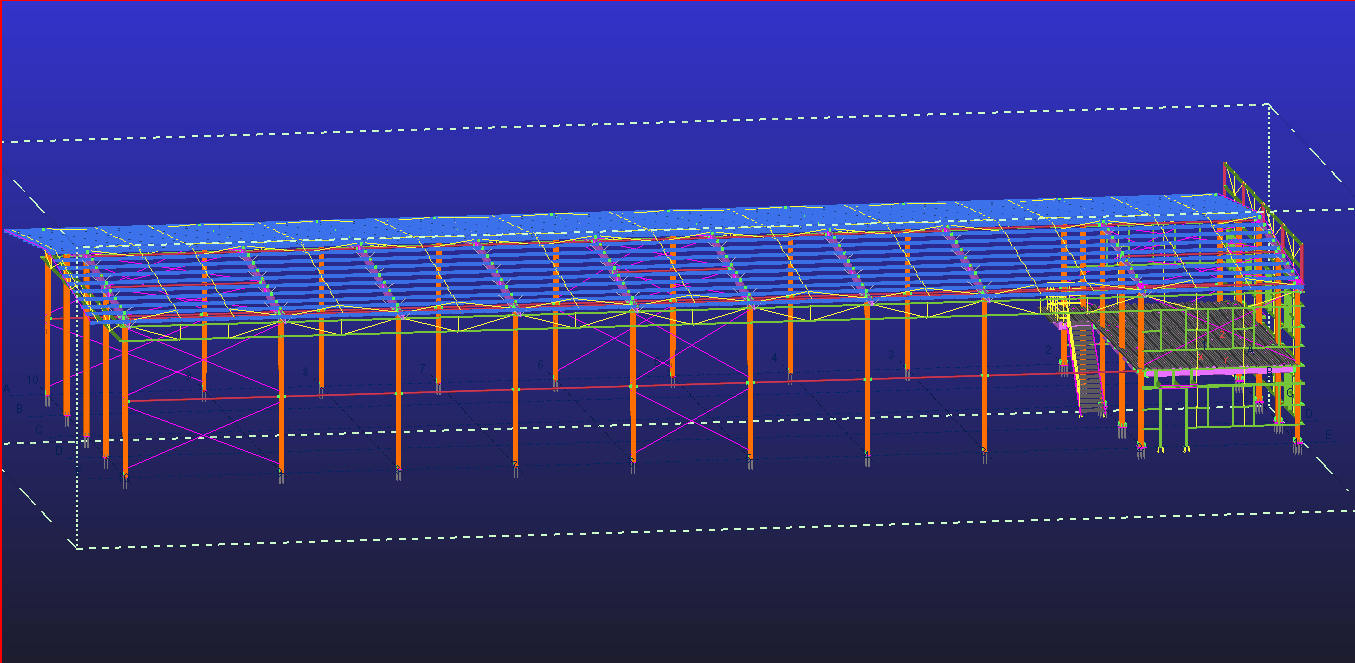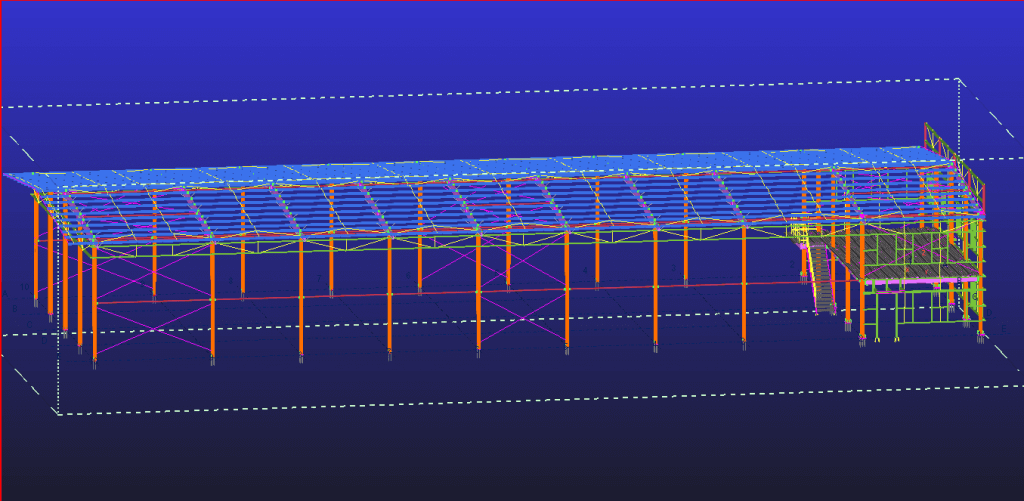 The calculation of the single steel frame, width: 20 meters, height 7.7 meters, column spacing 6.25 meters, slope: 1:10. Steel: Q345B
Connection method of steel beam and steel column: bolt connection
Steel columns are connected to the foundation through the embedded anchor bolts.
Anchor bolt: M20x900, four anchor bolts per column
The components of Steel structure warehouse building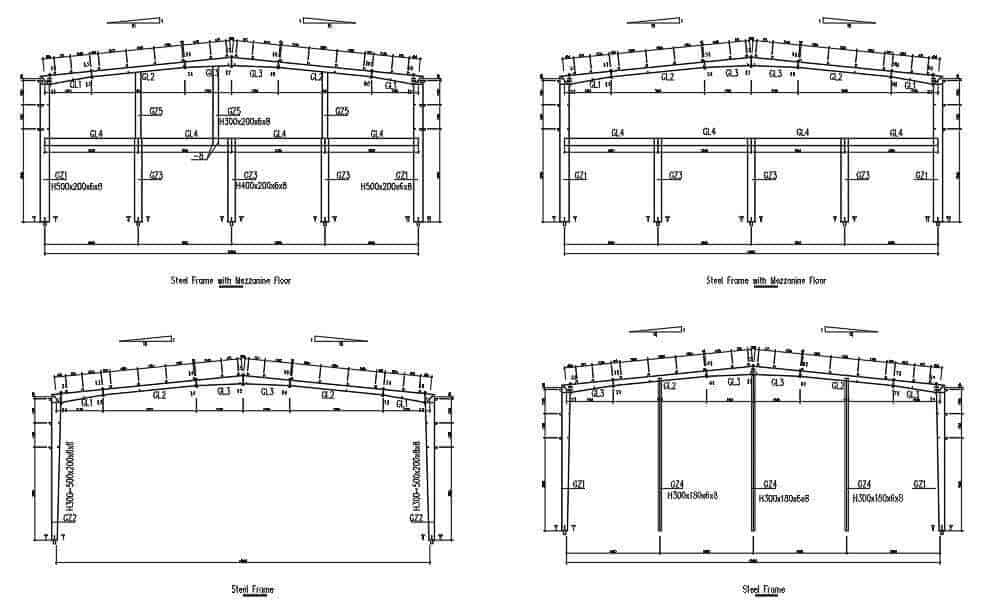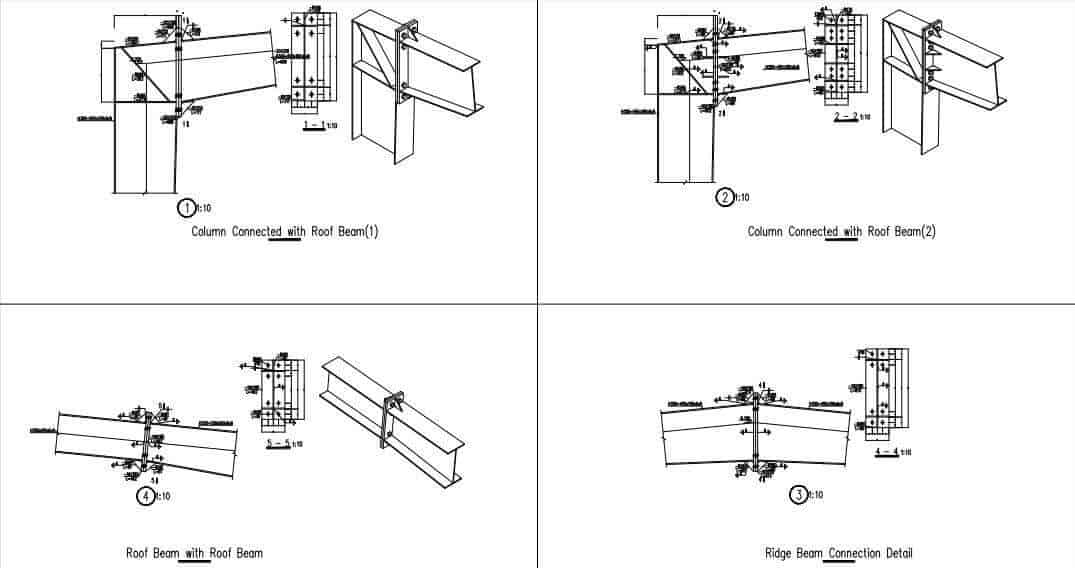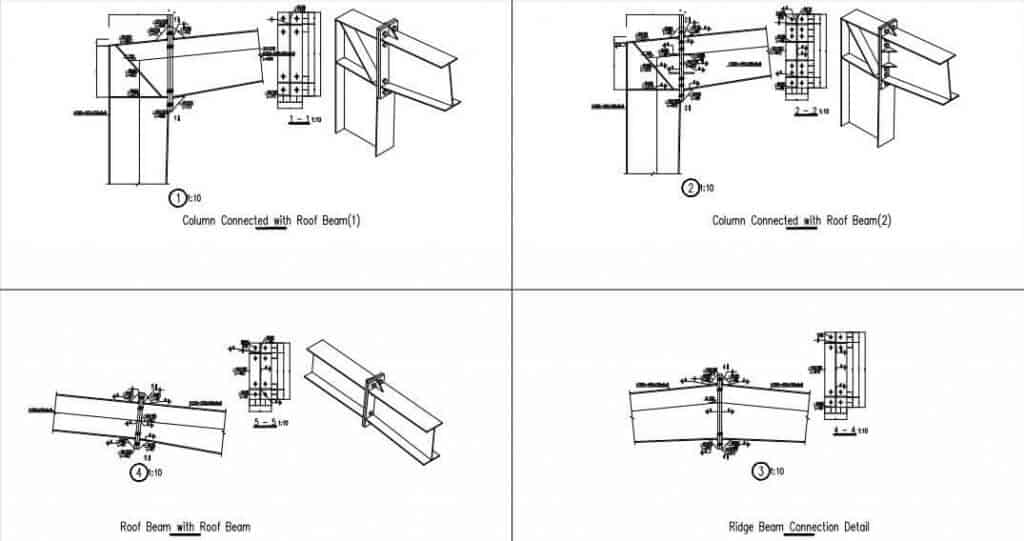 Steel columns and beams: welded H-beams
Roof horizontal bracing, wall bracing: round steel
Tie rod: welded pipe
Roof purlins, wall girt: galvanized C-type purlins, purlin spacing: 1.5 meters.
Sag rod: round steel
Roof panel: 50mm polyurethane composite board
Wall panel: 0.5mm color metal cladding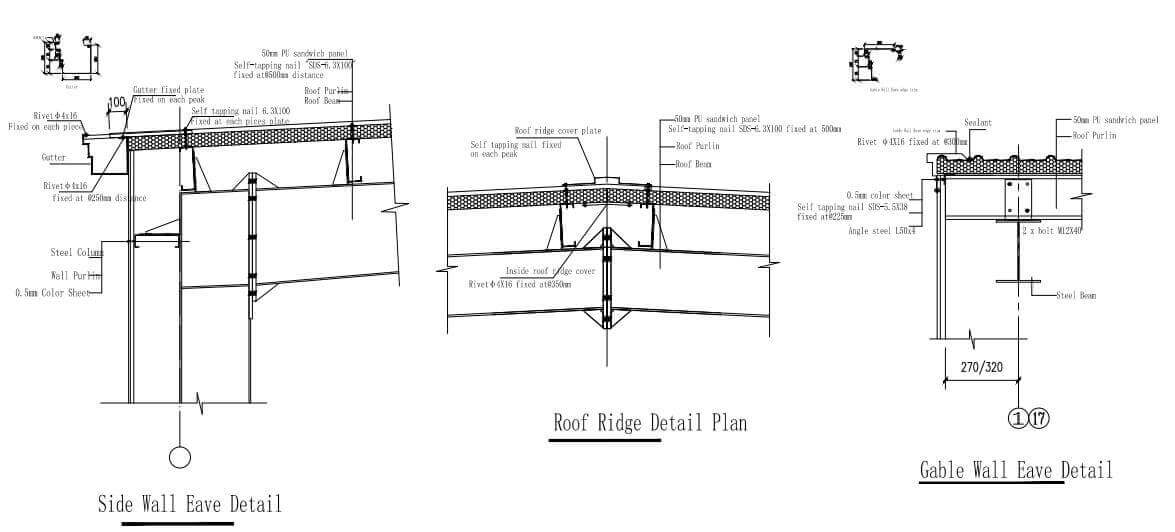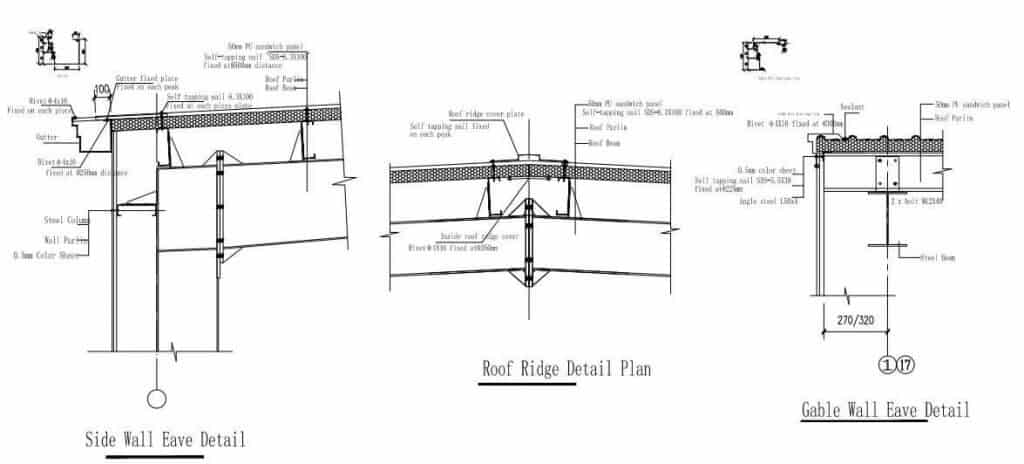 Wide range of uses:
This is an easy-to-use, durable and well-designed solution for construction applications. This can be used as factories, warehouses, office buildings, stadiums, aircraft hangars, etc. It is suitable for single-story large-span buildings and applies to building multi-story or high-rise buildings.
Short construction time
All components are prefabricated in the factory, and only simple assembly is required on-site. The result? Less construction time and saving of resources, including energy, materials, and manpower.
Easy to maintain
The calculated steel structure building is resistant to severe weather and simple maintenance.
Reasonable cost:
Steel structure building is light, low cost, and easy to build. It can complete and put into production as soon as possible. Compared to concrete structure buildings, it has many advantages such as durability, beautiful appearance, and good expansibility, which are suitable for use on all kinds of occasions.