Fire Prevention for Steel Building is very important. Steel itself is a building material that does not burn. In practical applications, steel can not only increase the load capacity of the building but also meet the needs of architectural design aesthetics; it also avoids the inability of concrete and other building materials to bend or stretch. Defects. Therefore, steel is favored by the construction industry. It is common to use steel in single-story, multi-story skyscrapers, factory buildings, warehouses, waiting rooms, and airport lounges. However, steel as a building material has some unavoidable defects in fire protection. Although steel will not burn, it will deform when it encounters high temperatures, resulting in structural collapse.
Why Need Fire Prevention for Steel Building
Steel structure usually loses load-bearing capacity and undergoes great deformation at a temperature of 450~650℃, causing steel columns and steel beams to bend. As a result, they cannot continue to be used due to excessive deformation. Generally, unprotected steel structures are refractory. The limit is about 15 minutes. The length of this time is also related to the speed at which the component absorbs heat. Therefore, non-fire resistance is a major disadvantage of steel structures. Once a fire occurs, it will cause a huge loss of property and life. Therefore, fire prevention measures for steel structures are an important part of steel structure buildings.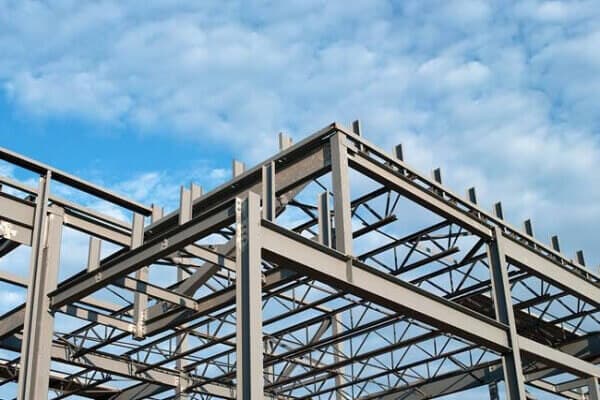 The fire resistance time is also related to the speed of heat absorption of the steel component. Fire prevention treatment must carry out. The purpose is to increase the fire resistance limit of steel structures to the limit range specified in the design code. There are various measures to prevent the steel structure from rapidly rising and deforming during a fire. The key is to adopt different methods according to different situations. Delay the temperature rise of the steel structure and the time for the strength to weaken.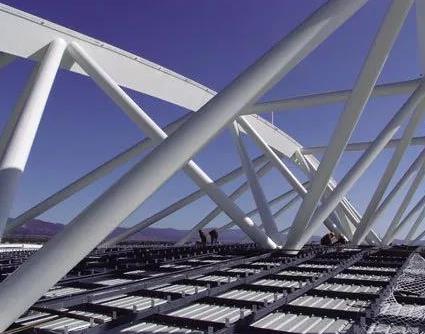 The measures of Fire Prevention for Steel Building
Fire Prevention for Steel Building-Fire-resistant paint:
Steel structure fire-resistant paint refers to a type of fire-resistant material that can form a fire-resistant and heat-insulating protective layer after coating on the surface of a steel structure and provide the fire resistance of the steel structure. Lightweight, simple construction, suitable for any shape, any part of the component, mature technology, the most widely used, but the requirements for the coated substrate and environmental conditions are relatively strict.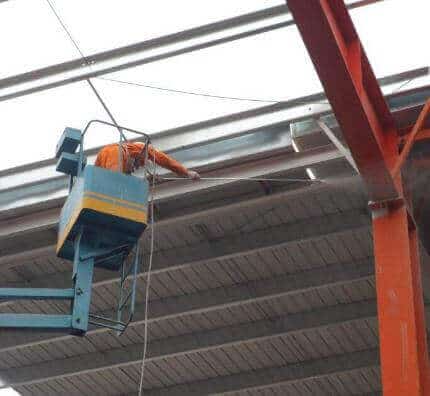 Fire Prevention for Steel Building-Fireproof board
Fireproof board protection does not require high environmental conditions, steel base surface, good decorative effect, collision resistance, impact resistance, and abrasion resistance, environmental conditions do not restrict construction, construction efficiency is high, especially suitable for cross-working and not allowed The occasion of wet construction.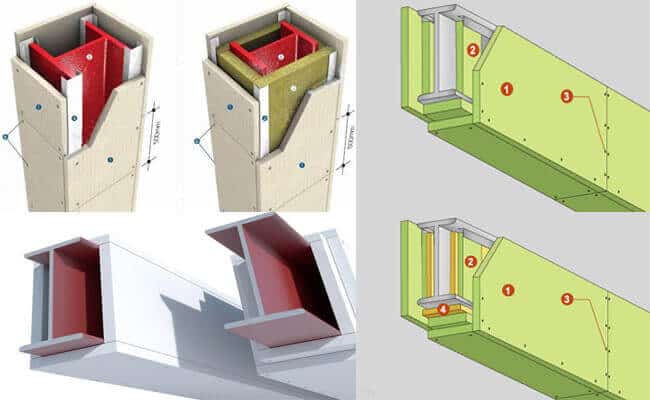 Fire Prevention for Steel Building-Outer wrapper layer
It is to add an external coating on the surface of the steel structure, which can cast in-situ or sprayed. The cast-in-place solid concrete cladding is usually reinforced with wire mesh or steel bars to limit shrinkage cracks and ensure the strength of the shell. The spraying method can apply a sand pump to the surface of the steel structure at the construction site to form a protective layer. The sand pump can be lime cement or gypsum mortar. At the same time, the outer layer can also be made of prefabricated panels with perlite, asbestos, gypsum, asbestos cement, or light concrete, and fixed to the steel structure with adhesives, nails, and bolts.
The concrete can be general concrete or aerated concrete. The protective layer has high strength, impact resistance and takes up a large space. It isn't easy to construct on steel beams and diagonal braces. It is suitable for easy collisions and no collisions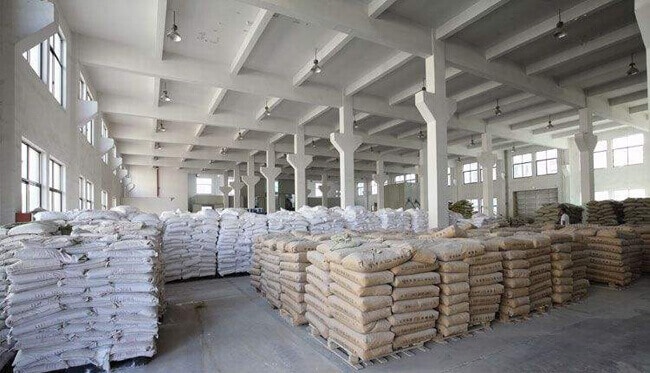 Fire Prevention for Steel Building:Water filling (water jacket)
Filling the hollow steel structure with water is the most effective protection against fire. This method can keep the steel structure at a relatively low temperature in a fire. The water circulates inside the steel structure to absorb the heat of the material itself. The heated water can recirculate after cooling, or the cold water can be introduced by pipes to replace the heated water.
Flexible felt-like heat insulation material:

Excellent heat insulation, simple construction, low cost, suitable for indoor parts that are not easily damaged by machinery, and protected from moisture.
Shielding
The steel structure set in the wall or ceiling made of refractory material or the component enclosed in the gap between the two walls. As long as a little refractory material is added or not added. The purpose of fire prevention can achieve. It is the most economical method of fire prevention.
Expansion material
The technique has the advantage of excellent fire insulation performance. And the geometry of the steel structure does not limit construction, etc. Generally, no additional facilities need to add, and the coating is light in weight and has a particularly decorative effect, which belongs to new advanced fire prevention technology measures.
Steel structure fireproof coating
The most commonly used is to apply fireproof coatings. Due to its good fire and heat insulation performance, construction is not restricted by structural geometry, deformity does not require additional assistance facilities, and the coating is light in quality. It has a certain beautiful decorative effect, so it has been widely used.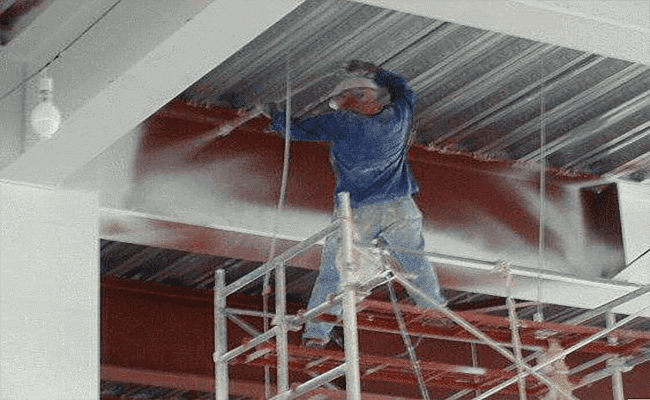 Type of Fire-proof coatings
1. Intumescent fireproof coating:
When exposed to fire, a carbon foam insulation layer with a thickness of 50-80 times the original coating thickness is formed, which protects the building structure through a series of chemical and physical changes and later delays heat and substrate transfer. Conventional fire rating: 0.5 hours, 1 hour, 1.5 hours, 2 hours.
2. Non-expandable fireproof coating:
It is mainly composed of cement, vitrified microbeads, sepiolite velvet, and other inorganic materials. The basic fire protection principle is through the low thermal conductivity of low-density and high-temperature resistant inorganic materials or hollow microsphere materials, which delays the progress of heat transfer to the steel structure substrate. It also produces an endothermic reaction when exposed to fire, releasing incombustible gases (such as water vapor, carbon dioxide, etc.) to dilute the oxygen concentration on the surface of the steel structure and form a dense "enamel layer" to block the transfer of heat insulation to the surface of the steel. Conventional fire rating: 2 hours, 3 hours.
In addition, fire-resistant coatings need to be used in combination with conventional anti-corrosion coatings to protect the corrosion and fire resistance of steel and ensure that steel structures can be used for a long time in various environments. Also, we need to pay special attention to the fire retardant coating having a useful life and constant maintenance.
Now that the fire protection of steel structures is becoming more and more mature, the shortcomings of steel structures that are not fire-resistant have basically been solved. Steel structure buildings will be applied to more fields.
At present, high-rise steel structure buildings are increasing, especially for some super high-rise buildings, steel structure materials more widely used. Once a fire accident occurs in a high-rise building, the fire cannot extinguish in a short time. It requires us to increase the fire protection of building materials in the design of the building to enhance its fire resistance limit. And this requires us to formulate the necessary emergency response inside the building to reduce casualties and property damage.