The Logistics distribution center is different from ordinary warehouses. It has not only a warehousing function but also a "modern logistics base" or "circulation facility." The functions include procurement, storage, circulation processing, loading and unloading, order processing, sorting, and distribution. The distribution center implements door-to-door delivery for production enterprises to distribute urgently needed products. Building a new circulation method that combines agency, distribution, and chain improves circulation efficiency and provides users with faster and more convenient services. It's a totally new logistics base, which plays an increasingly important role in the logistics system.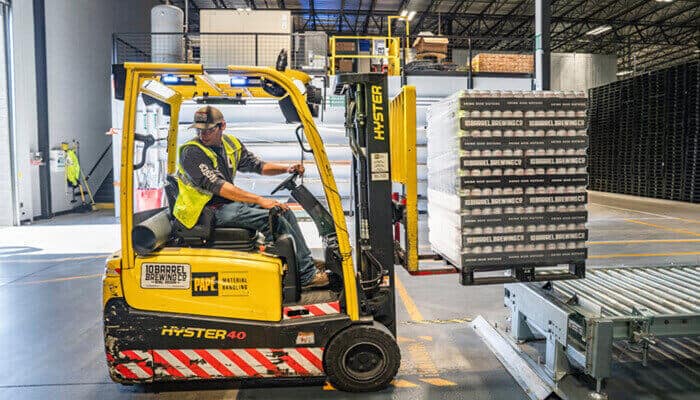 The logistics distribution center occupies an important position in the modern economy and is an important factor in promoting economic development. Economic development has also promoted more and more distribution centers, which are continuously upgraded and optimized, with more functions. Since the 20th century, various countries' economy has developed rapidly, and logistics distribution centers have also continued to rise and develop. The original warehouse has evolved from a single storage function with new functions to a distribution center, increasing profits and return.
How to build a Logistics Distribution Center faster and put it into use as soon as possible?
1. The location
The location of the distribution center is the most complicated part of the planning. The distribution center's location needs to consider the distribution of sales outlets, each sales outlet's distribution volume, and each distribution center's cargo turnover. It is necessary to consider regional Factors such as economic and social environment and transportation convenience in the specific construction stage, etc.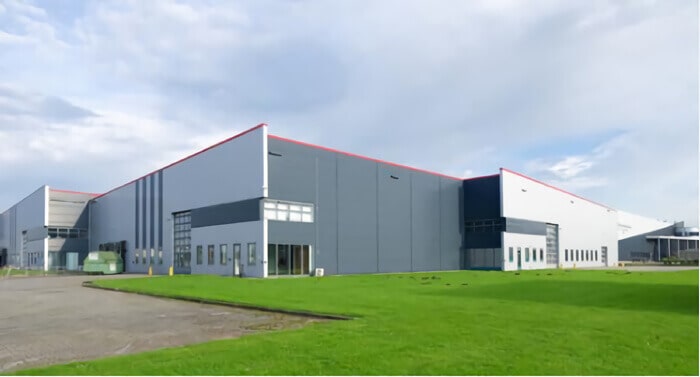 2. Area of Logistics Center
After establishing the distribution center's geographic location, it is necessary to determine how large a distribution center to build. Determine the scale according to the type of distribution center. The excessive scale of the distribution center will cause a waste of resources. Too small will affect the customer service level, so the scale's determination should be based on detailed investigation and analysis.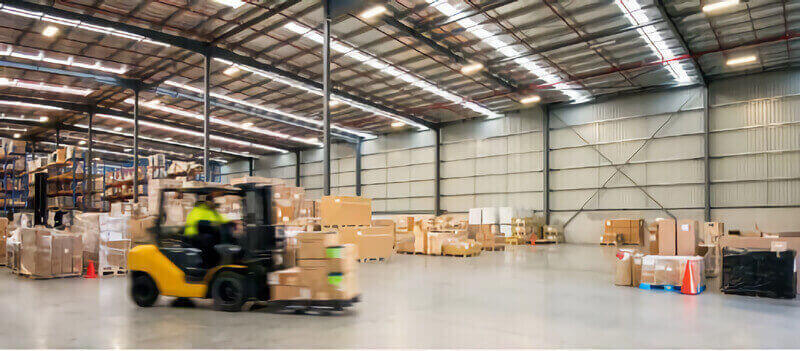 3. Find a Reliable Contractor
Choose a suitable construction contractor and confirm the project budget and construction period. The current logistics distribution centers are basically steel structure buildings because the advantages of steel structure buildings such as low cost, short construction period, and large span space are suitable for logistics distribution centers' needs. They can benefit from early use. Even the renovation of the original warehouse building is completely feasible.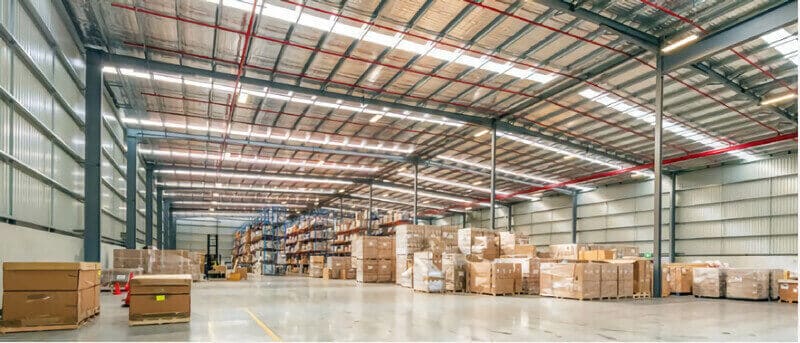 After the distribution center is established, it is necessary to purchase office and operating equipment and recruit employees.
Finally, the distribution center operation policy system and operation process must be established. The operating system and operation process are the software requirements to ensure the operation of the distribution center. Even if there is good hardware, there is no system and process standard. It can not operate, so establish an operating system and operation Process is very important. After all the hardware and software are equipped, the distribution center's trial operation can be carried out. After the trial operation is successful, it can be gradually promoted nationwide.