Because of the advantages of metal home building, more and more people use steel structures to build homes. Such houses are modular buildings. It prefabricated in the factory and then assembled directly on-site, reducing site installation time and labor. It is an ideal solution for countries with high labor costs.
The advantages of metal home building
Earthquake resistance

The roofs of metal home building mostly pitched roofs, and the roof structure is usually a triangular roof truss system. After sealing the structural panel and gypsum board, the light steel members form a reasonably reliable "slab-rib structure system." The structure system has strong earthquake resistance and horizontal load resistance and is suitable for urban 8-degree earthquake intensity.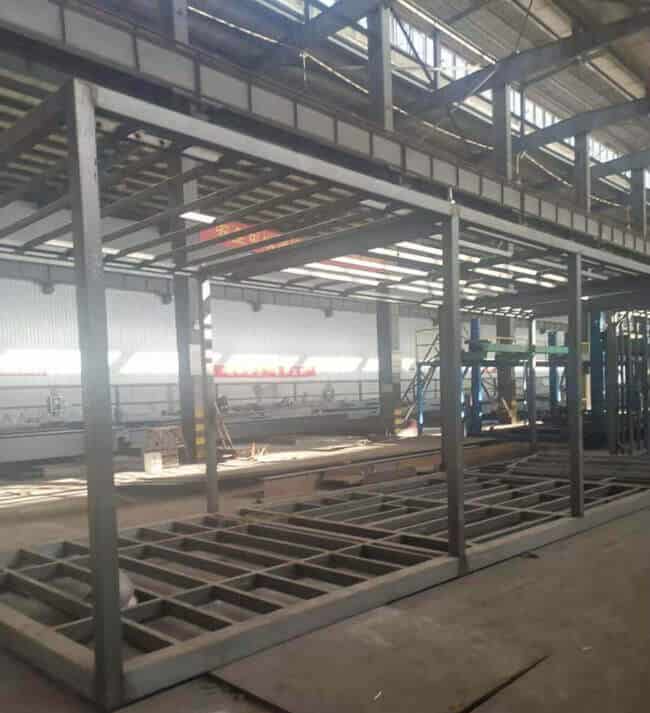 (2) Wind resistance:

The structure of the metal home building is light in weight, high in strength, good in rigidity at 360 degrees, and secure in deformation. The own weight of the steel house is one-fifth that of masonry, it can withstand storms of 70 meters per second, and effectively protect people and property.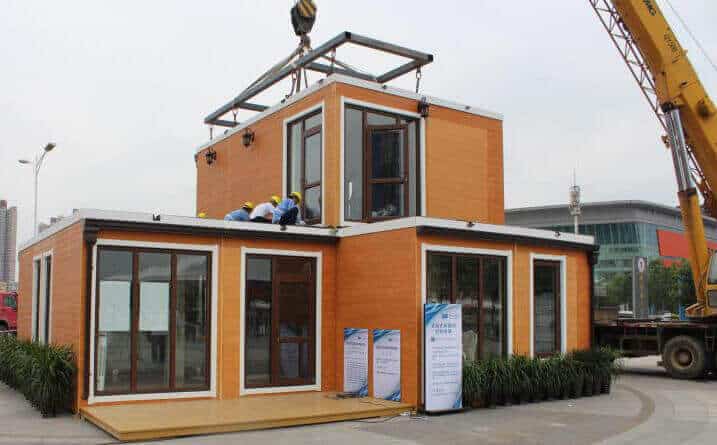 (3) Metal Home Building is Very Durable:
Metal structure houses use cold-formed thin-walled structure systems. It is a highly corrosion-resistant and high-strength cold-rolled galvanized sheet as the metal frame, which effectively avoids the influence of steel structure corrosion. The service life of light steel components increased. Structure life is up to 100 years.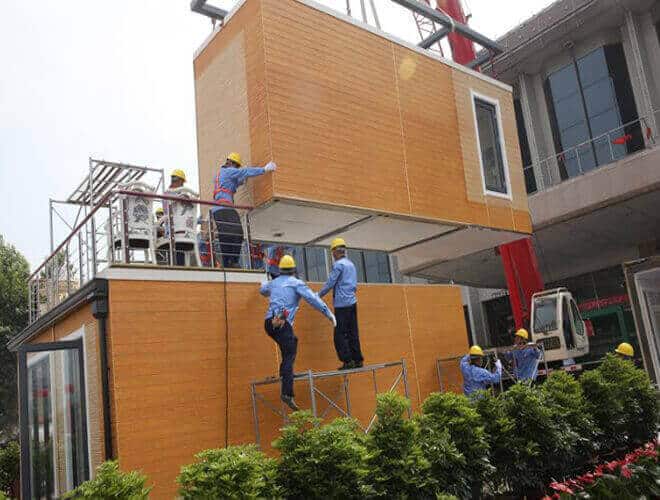 (4) Thermal insulation:
Glass fiber wool is the primary material for thermal insulation, which has an excellent thermal insulation effect. For the external wall insulation panel, the phenomenon of cold bridge wall effectively avoided and a unique thermal insulation effect obtained. The heat resistance of R15 insulation cotton, which is about 100 mm thick, can be equivalent to 1 m thick brick walls.
(5) Sound insulation:
The sound insulation effect is the same important index for evaluating houses. Windows installed in light steel systems made of insulating glass. The sound insulation effect is good. The sound insulation can reach 40 decibels. The wall made of light steel keel and gypsum board with audio insulation material can achieve a sound insulation effect of up to 60 decibels.
(6) Hygiene:
Compared with the environmental pollution caused by waste materials, dry steel construction materials can recycle 100%. According to current environmental awareness, additional support materials may also be a large part of the recycling; all contents are green building materials, which meet the requirements of the ecological environment and are conducive to health.
(7) Metal home building is Comfortable
The light steel wall adopts a high-efficiency energy-saving system, which can adjust the dry humidity of indoor air. The roof has a ventilation function, which can form a fluid air chamber on the top of the house to ensure the roof's ventilation and cooling requirements.
(8) The Construction of Metal Home Building very Fast:
All construction work is not affected by the season. From foundation to renovation, a 300 square meter building can only be completed by five workers within 30 working days.
(9) Environmental protection:
The material can be recycled 100%, which is truly green and environmentally friendly, without pollution.
(10) Energy-saving:
All high-efficiency and energy-saving walls have good thermal insulation, heat insulation, and sound insulation effects, which can reach half of the energy-saving standards.