Glass wool is a material, which use to insulate metal buildings, it meets the needs of large-area laying. In addition to maintaining its unique characteristics of heat preservation and heat insulation, it also has excellent fire resistance, shock absorption, and sound absorption characteristics, which is beneficial to reduce noise pollution and improve the working environment.
The sequence to insulate metal buildings
Vertical purlin and laid in place
End fixed
Horizontal overlap
Vertical overlap
Roof slab laying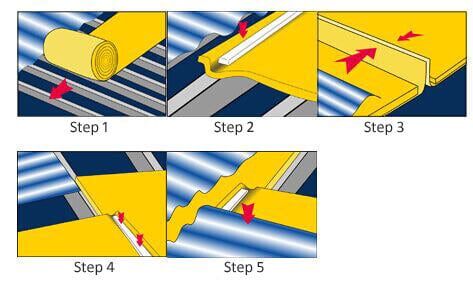 Roof construction

1. The glass wool roll for the metal structure building deployed in a direction perpendicular to the purlin. For the glass wool with veneer, the veneer side exposed in the room, which makes the inside of the building beautiful and has a good reflective effect. Leave about 20 cm of rolled felt on the eaves on one side, and fix it to the outermost purlins with special clamps or double-sided tape;
2. When laying the glass wool roll, ensure the alignment and tension. Lay the glass wool roll on the other eaves and leave 20 cm of the roll, and fix it on the outermost purlin with double-sided tape
3. The two rolls of cotton are connected by a stapler binding method on the veneer burr.
4.Install the roof color steel sheet, remove the special clamps on the eaves on both sides and use the reserved 20 cm veneer to close the glass wool to obtain an excellent moisture-proof effect.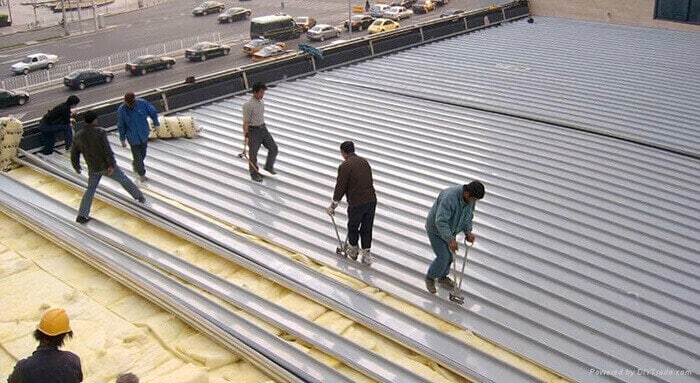 Wall construction
The veneer faces the side of the room, unrolls it from the eaves to the corner, and fixes the glass roll to the bottom purlin with double-sided tape, leaving 20 cm more
2. Truncate the glass wool roll 20 cm above the wall top purlin and fix it with double-sided tape;
3. Retract the glass wool and install the wall color steel plate;
4. The horizontal connection of cotton and cotton is connected by a stapler binding method on the veneer flash;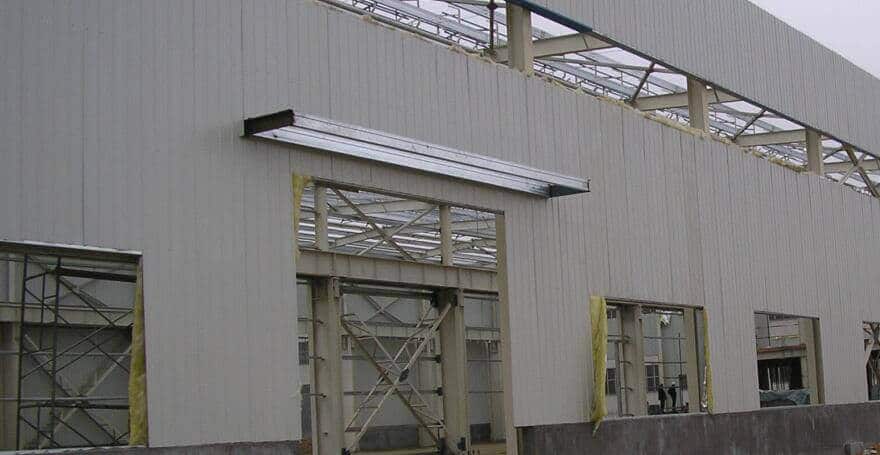 Note:
1. During installation, keep the glass wool roll felt tight, aligned, and the seams between rolls are tight. If the overlap required in the longitudinal direction, the overlap should arrange at the purlin;
2. According to the needs of the project, to avoid the occurrence of cold bridges, the roof construction may consider padding some hard thermal insulation materials.