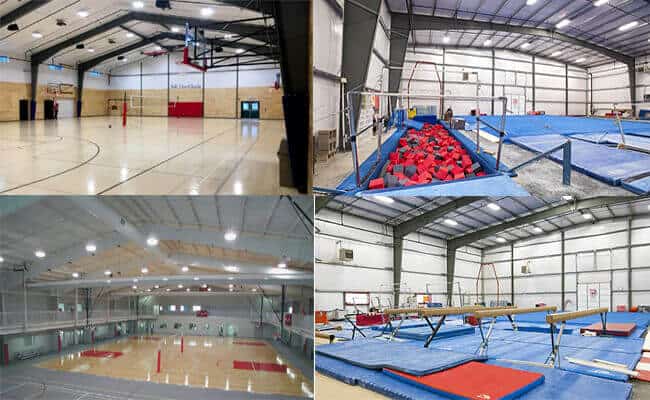 Description of Steel Sport Building
Steel Sports Building is trendy because it provides a venue where sports usually performed without being affected by the weather.
Although the steel structure sports buildings will be a relatively complex project, it may have more budgetary costs. But after comprehensive consideration, it has the advantage of materials, labor cost, and future maintenance costs.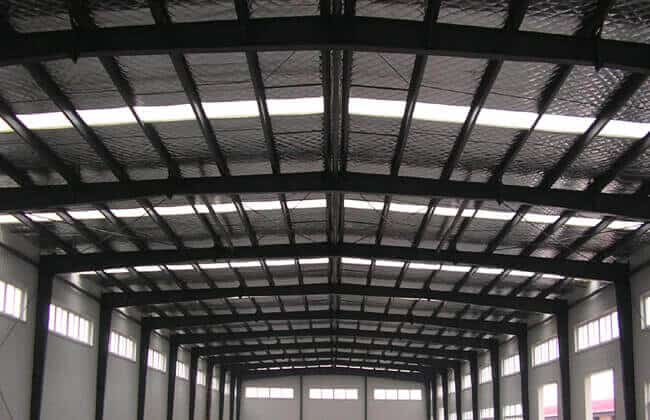 Custom-designed steel buildings are the perfect solution. If you are an investor building a new sports complex, or if you are co-funding a new sports facility on behalf of a community, the steel structure sports buildings are the right choice.
Havit Steel can provide a cost-effective solution for new sports buildings in your community, business, or school.
The building is the center of member health, wellness, and social networking. Great attention must pay to design, planning, and construction.
A single structure can easily use for various sports events. Metal buildings are easy to install and come in a variety of sizes.
Compared with traditional buildings, steel buildings are more convenient and flexible. Our steel buildings allow you to host many sports events in one space.
Our team of engineers will work with you at every step of the process so that we can expect and ensure that our customers receive their requests after ordering.
Why choose the steel structure sports building?
1. Lower budget
For the construction of sports buildings, the main concern is cost, whether you plan publicly funded facilities or private venues for the community. The use of prefabricated metal buildings will save pre-construction costs. The steel structure specially designed to be durable and efficient, which can save you expensive maintenance and energy costs.
 2. Versatility
Your sports ground used as a multi-functional facility for hosting football matches or hockey matches. Metal sports facilities provide flexibility and functionality to suit the changing needs of your facility and meet the needs of your customers. Steel structures also meet or exceed the specifications required by local building codes.
3. Broad prospects
Sports facilities are quickly becoming popular and profitable. As people become more interested in sports events, you may think of a structure that can beneficially promote your venue. You need a facility that attracts audiences and is functional enough to host any number of events. You also need to build an arena and provide low maintenance costs quickly.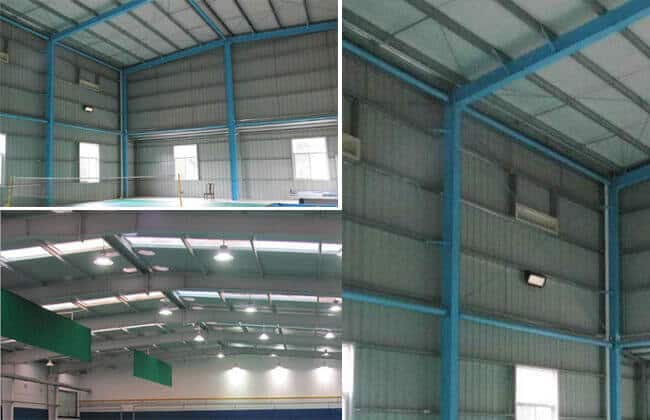 Compared with traditional sports buildings, prefabricated steel structures require the lowest maintenance costs.
Walls and roofs overlap each panel to prevent dust and other harmful substances from entering the building. It also can added insulation, which reduces energy costs.
Installation does not require skilled workers — all of the steel structure building components with numbers.
We provide detailed layout installation plans. A few people who follow the instructions we offer can easily install on the playground.
Each structure support, according to the status of the installation site. It ensures maximum safety and flexibility of the building structure.
The Advantage
The steel sports building is durable and has ample space and span
Among the widely used building materials, no one is more durable than steel. Steel is fire-resistant, light, and durable, and can create a safer structure than other building materials. Steel structures are more able to withstand high winds, extreme weather, and seismic activity than wooden frames or concrete. After proper anti-corrosion treatment, the steel structure can prevent rust or oxidation when it is wet, and it is not easy to warp, rot, or sag over time.
The steel structure is very suitable for the large-span building, and the sports buildings generally require a large space span, wide field of vision, and no obstruction. As for a sports arena that can meet current and future needs, metal structure building has one more advantage than other structures and easily reconfigured to suit new use.
Usually, the steel structure building can design to allow expansion, for example, the sports building can build first, and space can add later. Many sports buildings sometimes used as concert venues or other events that require open spaces. In addition to the main stadium, locker rooms, and storage areas needed for sports facilities. The size and configuration of the room can be increased or decreased by using a removable steel frame while dividing the practice room and other spaces.

High comprehensive benefits of steel structure sport buildings
Steel structured sports buildings are cost-effective throughout their service life, starting with material and assembly costs.
Generally, prefabricated steel structures are delivered to the construction site, ready to install pre-punched holes, complete required fasteners, and complete assembly plan.
Its advantages are shorter construction time-saving labor costs, reducing construction noise, and equipment rental. At the same time, it is convenient to carry out interior decoration in a faster and shorter time.
The low maintenance cost of steel structure building
The maintenance of the steel structure is minimal and very little. The steel roof needs regular cleaning and inspection. Damaged panels are easy to repair or replace. And the lacquered surface is easy to repair. After considering the advantages of the steel structure indoor stadium, this is why the steel structure widely used to build the sports buildings.
FAQs
What is the wall and roof that you suggest for the metal structure building?
We suggest use corrugated single color metal sheet, 0.5mm or 0.6mm thickness, the panel can add insulation materials, which can save energy.
What is lifting capacity for the truckcrane that use to install the sport building?
5-10ton lifting capacity is enough for install the prefab steel sport building.
What type of frame for the sport building?
We design as Portal frame steel frame, single slope or double slope, which according the wide of the metal structure building.