The steel structure buildings are the building in which the load-bearing structure made of building steel. The main structure is usually composed of beams, columns, truss and other members made of section steel and steel plate. Purlins, bracing, and tie-beam made of C-shaped steel, round steel, angle steel, constitute the secondary structure. They are together with the enclosed structure, such as the roof, floor, and wall, which form a complete building.
Building steel refers to hot-rolled angle steel, channel steel, I-beam, H-shaped steel, and steel pipes. The building with the load-bearing structure made of steel components called steel structure building.
Light Steel Structure Buildings
L-shaped, U-shaped, Z-shaped, and tube-shaped steels cold-rolled by thin steel plates and other small steel materials such as angle steel and steel bars constitute the load-bearing structure called light steel structure buildings.
The different between Steel structure and concrete buildings
Compared with traditional concrete buildings, steel structure buildings use steel plates or section steel instead of reinforced concrete, which has higher strength and better earthquake resistance. And because the components manufactured in the factory and installed on-site, the construction period significantly reduced. Due to the reusable steel, it can reduce construction waste and more environmentally friendly, so it widely used in industrial buildings and civil buildings.
Classification of steel structure buildings
Large-span structure
The higher the span of the structure, the more significant the proportion of its weight in the load. Reducing the self-weight of the structure will bring obvious economic benefits. Steel structure with the advantages of high-strength and lightweight, which suitable for large-span structures. Therefore, steel structures widely used in large-span space structures and long-span bridge structures.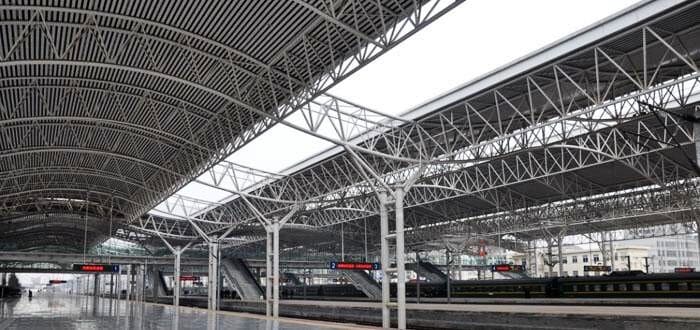 Industrial workshop building
The primary load-bearing framework of workshops with large crane lifting capacity or heavy workload mostly apply steel structure. Besides, the workshop with radiant heat often uses steel structures.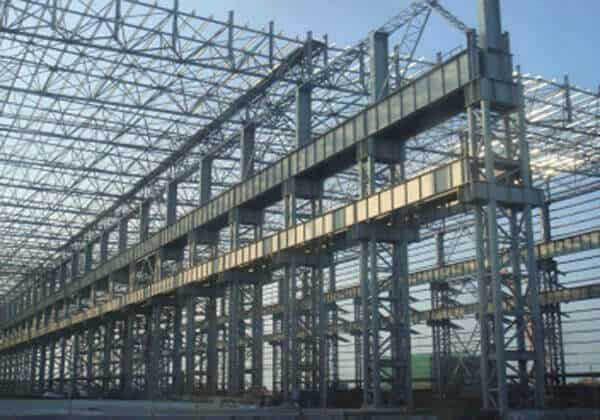 The structural form is the portal rigid frame or steel bent frame structure composed of a steel roof truss and a stepped column, and there are also architectural forms that use a grid structure as the roof.
In recent years, with the adoption of light roofing materials such as corrugated single color sheets, light steel structure industrial workshops have developed rapidly.
Structure affected by dynamic load
Due to the excellent toughness of steel, the industrial building with large forging hammers or other equipment that generates power, even if the roof frame span is not large, which often made of steel. As for the structures that require high seismic resistance, steel structures are also appropriate.
Multi-story and high-rise buildings
Due to the excellent comprehensive benefits of the steel structure, it has also been widely used in many and high-rise civil buildings in recent years. Its structure mainly includes a multi-layer frame, frame-bracing structure, Framed-tube structure, Suspended structure, Mega Frame Structure, etc.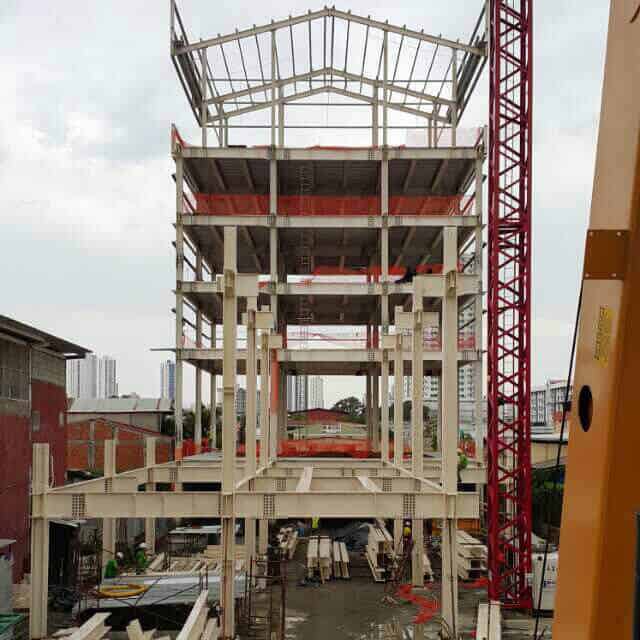 Towering structure
Towering structures include towers and mast structures, such as towers for high-voltage transmission lines, towers and masts for broadcasting, communications and television transmission, and rocket (satellite) transmission towers.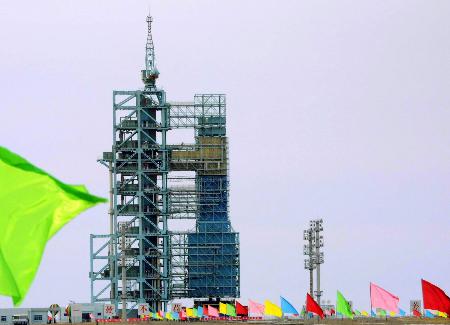 Detachable structure
The steel structure is not only light in weight but also connected by bolts or other convenient means of disassembly. It is very suitable for structures that need to relocate, such as the construction site, oil field, and the skeleton of production and living houses that require fieldwork.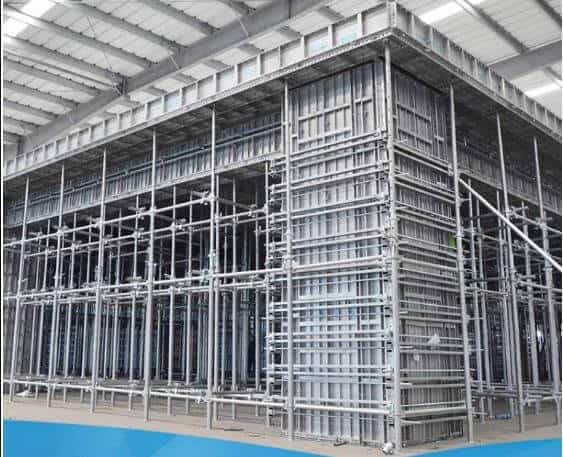 The formwork and brackets used in the construction of reinforced concrete structures and the scaffolds used in construction also made of the steel structure.
Containers and other structures
The petroleum and chemical enterprises use a large number of container structures.
Such as oil tanks, gas tanks, blast furnaces, and hot blast stoves. Besides, belt steel corridor trestles, pipeline supports, boiler supports, and other steel structures often used. Most offshore oil production platforms also use steel structures.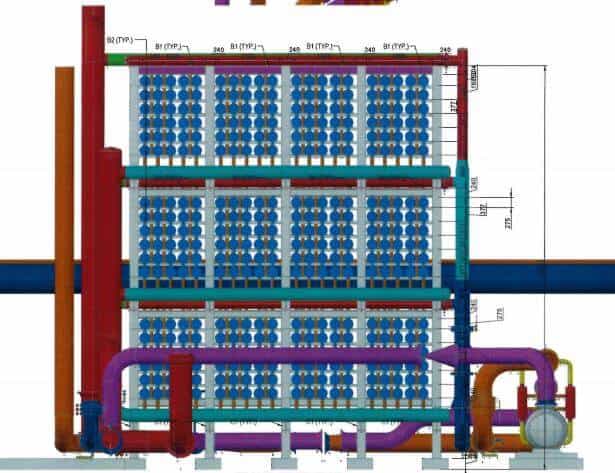 Lightweight steel structure buildings
The lightweight steel structure is not only beneficial to the large-span structure but also advantageous to the small-span structure with particularly light roof live load.
Because when the live roof load is particularly light, the self-weight of the small-span structure also becomes an essential factor.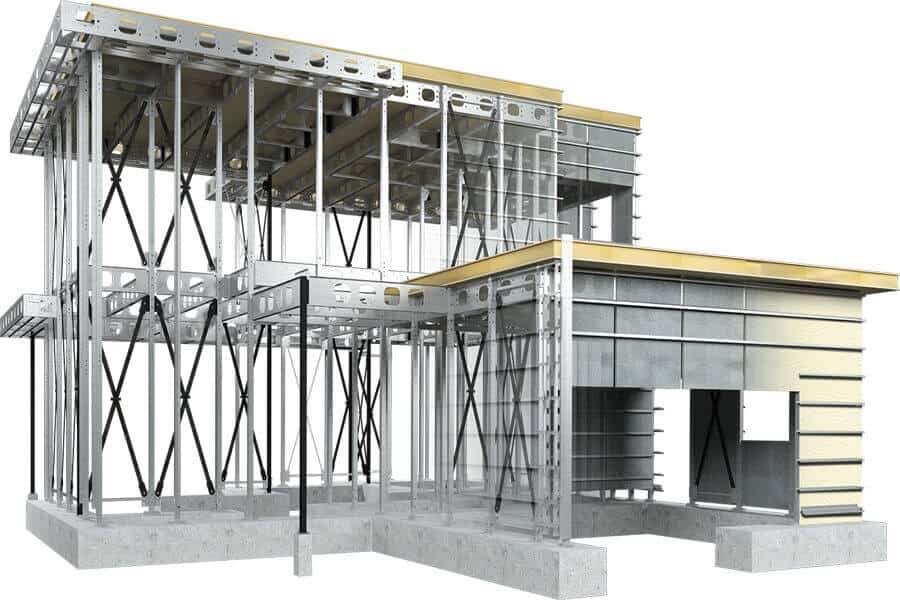 A cold-formed thin-wall steel roof truss can use less steel under certain conditions than reinforced concrete roof truss. The structural forms of light steel structure include a solid-belt variable-section portal frame, cold-formed thin-walled steel structure, and steel tube structure.
The combined structure of steel and concrete
Steel components and plates must meet the stability requirements when they compressed, and they often cannot fully exert the high strength.
Concrete is most suitable for compression and not suitable for tension. Use steel and concrete together to make the two materials fully develop. It is a very reasonable structure.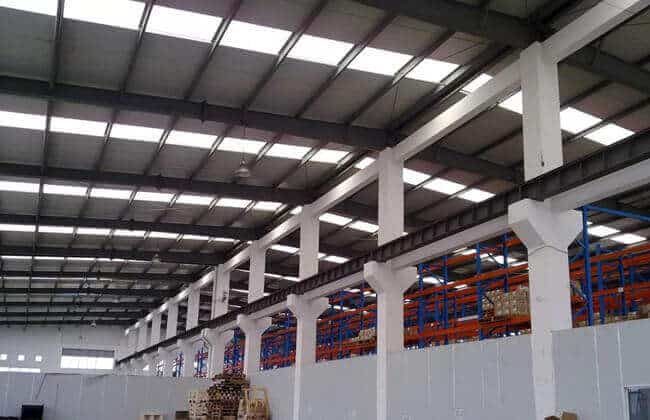 In recent years, this structure has made considerable progress in China and is widely used in high-rise buildings, long-span bridges, industrial workshops, and subway platform columns. The main components are steel and concrete composite beams and concrete-filled steel tube columns.
Why Choose Steel Structure Buildings
Lightweight:
The self-weight of high-rise reinforced concrete buildings is about 1.5t/m2~2.0t/m2, and the self-weight of steel structure of high-rise buildings is mostly below 1.0t/m2, and the low ones are only 0.5t/m2~0.6t/m2. The lightweight can not only reduce transportation and hoisting costs but also reduce the basic cost. For buildings with more than 20 floors, the advantages of steel structure buildings appear.
Increase the use area, and high space utilization:
Compared with similar reinforced concrete structures, the steel structure high-rise buildings can save 28% of the structure's area, thereby increasing the usable area by about 4%.
Easy to transform, recyclable, environmentally friendly:
The construction of steel structure houses does not require sand, stone, cement, etc., which greatly reduces the amount of sand, stone, and ash. The materials used are basically green, recyclable, or degradable materials. When the building is demolished, most of the materials can be used. Reused or degraded will not cause garbage.
Superior seismic and wind resistance:
The steel structure has good ductility, strong plastic deformation ability, and excellent seismic and wind resistance performance. It can fully play its role in residential buildings and greatly improve residential buildings' safety and reliability. Especially in earthquakes and other disasters, the steel structure can avoid the collapse of the building.
Energy-saving:
The wall adopts light-weight energy-saving standardized square steel, C-shaped steel, and sandwich panel, which has good heat preservation performance and energy saving.
Fast and easy to install, saving labor cost and quick return on investment
The steel structure components are basically produced in the factory, and the installation of fasteners and bolts is usually only required on-site, and the construction period is relatively short.