Steel Auto Shop Building
Steel auto shop building is the ideal solution for customers who want to build an automotive workshop that can provide metal buildings — various sizes of repair garages and car repair shops. Auto repair shops will need enough space to store tools and machinery, and enough storage space for at least two cars. And large equipment such as lifts, jacks, tire balancers, etc.
Our metal auto shop buildings have a broad span. And can provide the column-free interior design to adapt to various layouts.
The building completely customizes doors, insulation, etc.
This versatility allows the owner to add components, equipment, modular doors, internal partitions, shutters, and ridge ventilation.
Compared to traditional building methods, our building structures can save you up to 50% of your investment and can customize to your needs. We offer you the ability to place the doors, windows, workshops, and any special equipment needed for a car shop.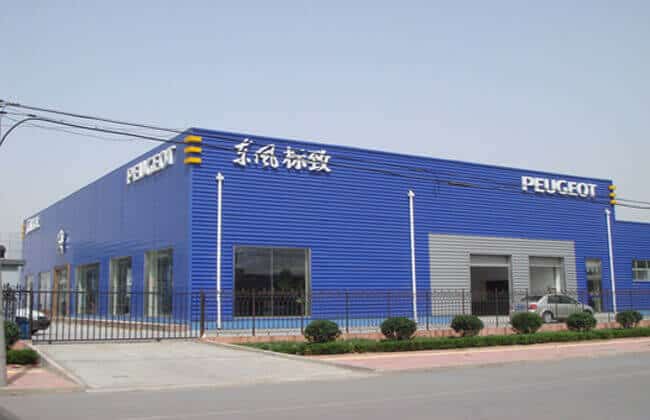 Description of Steel Auto Shop Building
In the past, Auto Shop Buildings, which made of reinforced concrete, could not relocate and moved at any time. It not only caused the waste of resources invested in the early stage but also increased urban construction waste and affected the environment. With the innovation and development of the construction industry, the emerge of Steel Auto Shop Building has changed this situation. The steel structure Auto Shop Building hall can recycle, which not only allows the automobile exhibition hall to relocate at any time but also rebuilt at any time. As long as the steel frame is intact, the outside appearance design of the exhibition hall can change at will, re-planned, keep up with new trends, and attract more customers.
The design of steel auto shop buildings
The steel structure Auto Shop Buildings are a product display space, with products as the mainstay and supplementary appearance. The steel structures are the skeleton of the entire auto shop building. It is the key to a large-effect molding, and it is especially crucial for far-sight effects. The use of steel has many advantages. It has the characteristics of long span, high strength, lightweight, excellent overall rigidity, strong modeling ability, and excellent internal and external resistance.
The steel structure Auto Shop Buildings are light in the material, diverse in color, beautiful in appearance, light and generous, and has a modern style as a whole. It is currently the first choice for exhibition hall construction.

Steel structures buildings also can design as a large-scale exhibition such as automobile exhibition halls, steel structure 4S shops, steel structure exhibition halls, service exhibition halls.
The Features of steel structure exhibition hall:
1.Lightweight
2.High reliability
3. Good anti-vibration (shock) and impact resistance of steel
4. The high degree of industrialization in steel structure manufacturing
5. Steel structure can assemble accurately and quickly
6.Large indoor space
7, Easy to make a sealed structure
8. Steel structure can recycle
9. The short construction period
The Advantage
The prefabricated metal building provides larger openings
A garage may often require multiple compartments, each with a rolling door. Our metal structures have the strength needed to ensure that the door can hold anything.
Fast construction
Metal construction can reduce construction costs by simplifying installation, all steel components with numbers, and we provide detailed layout drawings
Compared with traditional buildings, construction time can reduce by 30%.
Strong and sturdy
Steel is one of the most durable materials and can withstand extreme weather conditions such as high winds, snowstorms, hurricanes, and even earthquakes.
As a result, prefabricated metal buildings are durable, ensuring they can withstand multiple elements.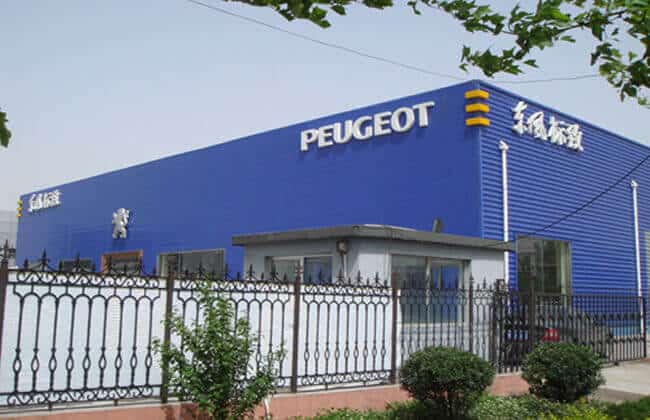 FAQs
What is the wall for the auto shop building?
It can use the corrugated single color sheet with a glass curtain wall. The wall cladding can add insulation materials.
What is the type of the steel frame, which you design for the auto building?
We design the auto shop building use portal steel frame, the column and roof beam use H section steel, which fabricated in our workshop.