The green steel building is a prefabricated building that saves resources, protects the environment, and reduces pollution to a great extent during the building's whole life cycle. It provides people with a healthy, practical, and efficient use of space and living in harmony with nature.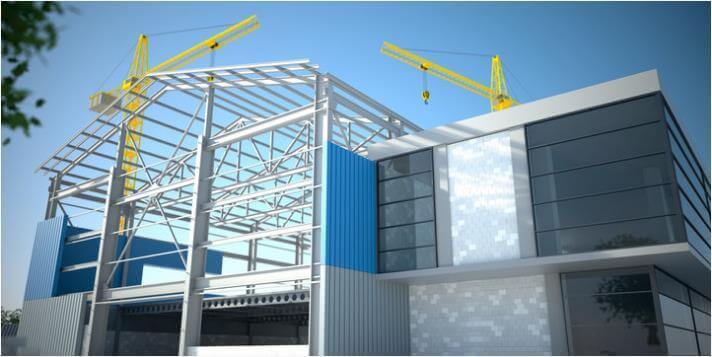 More and more infrastructure construction has been built in recent decades, and high-rise buildings have sprung up everywhere. With rapid urbanization, China's real estate industry has been in full swing. More and more houses and other construction facilities have been newly built or rebuilt, and many places have entered the peak period of construction. Renovation of old communities, demolition of households, road construction, expansion of commercial buildings, etc., have caused construction waste to increase year by year. Although steel structure buildings already occupy a certain share in the infrastructure market, they cannot be compared with concrete buildings. According to statistics, China's annual output of construction waste is approaching 3 billion tons, while the reuse capacity is only 100 million tons. How to dispose of so much construction waste has become a problem.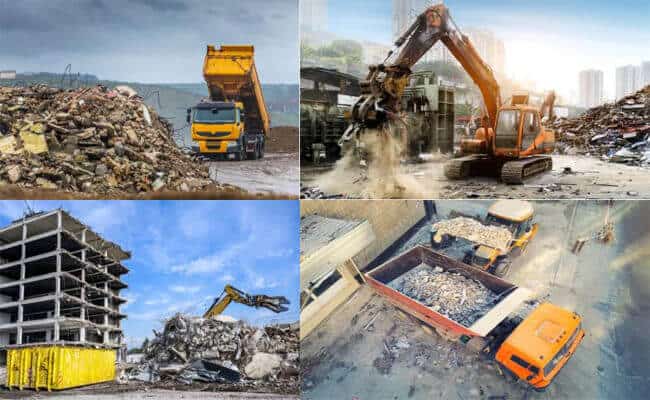 Traditional construction waste disposal methods:
It is generally landfilled or stacked in the open, which takes up many land resources and causes certain pollution to groundwater and soil. With the increasing construction waste, many traditional waste disposal sites are gradually saturated, and construction waste is facing nowhere to go. The results of previous investigations by the China Union show that the amount of construction waste generated in urban construction in my country has accounted for 30% to 40% of the total amount of urban waste, making it the largest source of urban waste. In terms of inventory, the country has produced at least 30 billion cubic meters of clay bricks in the past 50 years, most of which will be converted into construction waste in the next 50 years; the country's existing 50 billion square meters of buildings will mostly be converted into construction waste in the next 100 years.
Recycling construction waste can solve the environmental pollution problem caused by construction waste stacking and produce recycled building materials for urban construction, reducing the demand for sand mining and quarrying in urban construction. However, the recycling rate of construction waste in my country is less than 5%. In comparison, the recycling rate of EU countries exceeds 90% each year, and the recycling rate of construction waste in South Korea and Japan is even as high as 95%. If my country's construction waste resources can reach the level of Europe, America, Japan, and South Korea, these construction waste resources can be reused, which can create trillions of value. However, although the prospects for the recycling of construction waste are broad, the rate of recycling construction waste in my country is far from enough for the large amount of construction waste generated every year.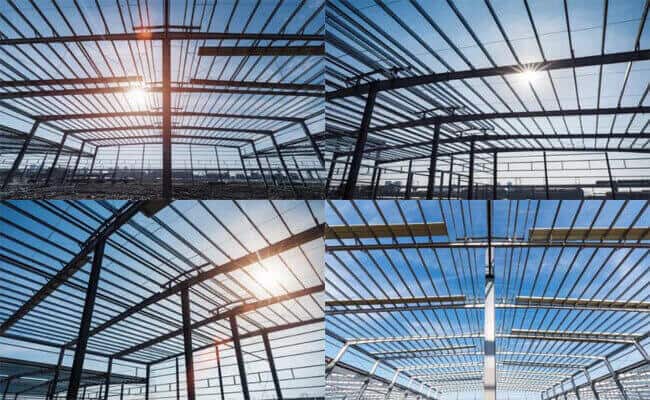 Environmental protection of Green steel building:
In response to the pollution caused by construction waste and the state's vigorous support for the recycling of construction waste, we should also vigorously develop environmentally friendly building materials to reduce the generation of construction waste. Compared with concrete houses, steel structure buildings with steel and metal as the main raw materials have obvious advantages in recycling raw materials. Data clearly shows that in steel structures, the steel structure recycling coefficient can reach 90%. On the other hand, the materials are 50% and 95% respectively.
The steel structure building adopts the prefabricated construction mode, and there is no pollution during construction. From the perspective of the average life of the steel structure building of 80 years, even after it is no longer used and demolished, the steel structure building can still achieve a higher recovery rate. To realize recycling raw materials such as steel bars, section steel, building glass, aluminum, wood, etc., to eliminate "construction waste siege" from the root. Steel structure buildings can recycle building materials and reduce the generation of construction waste. They have unique advantages in terms of low carbon and environmental protection. However, due to the limited knowledge of the steel structure industry in China, many people feel that the cost of steel structures is too high. Such factors hindered the promotion of steel structure buildings, so it failed to play its role in the huge residential construction field.
Why Promote Green Steel Building?
Green steel building belongs to the energy-saving industry, the energy-saving initiative can create substantial environmental and economic benefits, and energy-saving investment prospects are up-and-coming.
The energy-saving sector is mainly composed of industrial energy-saving and green buildings. Industrial energy efficiency is the primary producer of energy and a large consumer of life, the energy-saving industry's focus.
Energy efficiency in buildings, which was initially defined as reducing energy dissipation in buildings in developed countries, is commonly referred to as "improving energy efficiency in buildings." Building energy efficiency includes energy efficiency retrofits in large buildings, government buildings and related facilities, and residential buildings. As one of the two industries, building energy efficiency is closer to our lives, and the public is more likely to participate in it and feel its benefits.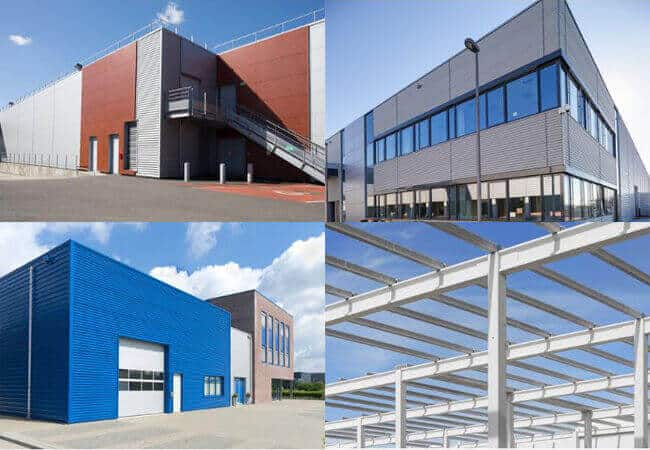 Steel houses promote the development of green buildings
Steel houses are built like building blocks, no bricks, no concrete, and no roaring mixers, and building a home is like assembling a car. Such homes have gradually come into people's lives and promote the modernization of the green building industry.
Compared with traditional brick and concrete building materials, as a new building field, the steel structure is of great significance to the vigorous implementation of building energy conservation because of its environmental protection and energy-saving, good seismic performance, and ability to increase the effective use area.
The advantage of steel buildings
Steel structure houses are all produced in factories due to the load-bearing structure, steel bearing plates, interior and exterior wall panels, scale, standardization, and streamlined operation to build houses like assembling cars.
Compared with the traditional construction industry, it is much less work and dramatically saves the construction cost. Besides recycling, energy-saving, and environmental protection, steel structure residence increases the use area than traditional buildings for ordinary occupants. The public space is smaller because the wall and column occupy less place. Steel structure housing residential 1 square meter using 5% more area, 10,000 square meters can be an additional 500 square meters. In some countries, steel structure housing has been widespread. In Japan's buildings, steel structure accounted for 71%, the United Kingdom 70%, the United States more than 50%.
Building energy efficiency is an essential part of implementing a sustainable development strategy; building energy efficiency is conducive to developing the national economy, effectively using resources, reducing atmospheric pollution, reducing the greenhouse effect, and improving the living environment. Therefore, countries all over the world are vigorously advocating green buildings and vigorously developing steel structure buildings.