The advancements brought about by today's modern technology are benefiting society in many ways. Steel structures occupy a place in the construction market with their unique advantages. In particular, as environmentally friendly buildings, steel structure buildings have various functions. We all know that the recycling rate of steel structures can even reach 100%, which is a whole green building. Every country in the world has been committed to expanding the proportion of steel structure buildings in their own countries. Steel structures serve as an energy source and a recyclable energy source with versatility.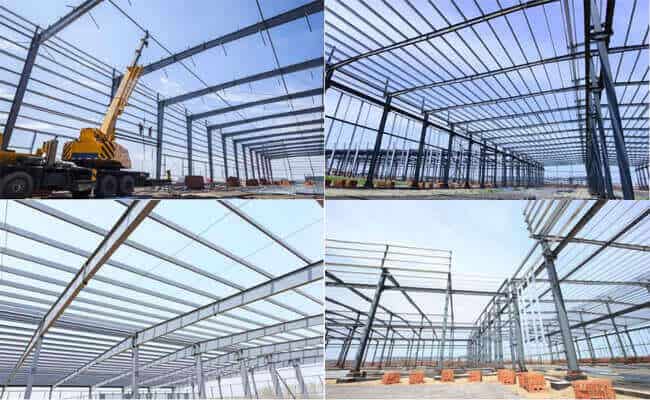 What are the main aspects of the versatility of steel structures?
1. Steel Structures meet the design requirements
Every owner has an expected floor plan or blueprint when building their plant or workshop, which is unique and perfect for the business. The beauty of steel construction is its versatility in structural constraints. While other materials such as wood and concrete offer project their unique advantages, they are constrained by several limitations due to material properties. While concrete is solid, it may not be the best choice for sustained load-bearing use in some applications. There are restrictions on the weight and strength of the material, and the service of a steel frame structure can fully meet the customer's needs. The steel structure can meet more different shapes and appearances and more prominent space and span, giving the owner more choices.
2. Balancing cost and design
The aesthetic and practical value of a structure revolves around its design and the required budget. Architects and designers looking to create a unique, visually pleasing building quickly ran into questions about the total cost. Minor visual improvements can be expensive! Again, the beauty of steel depends on its rigidity and ability to deliver an impressive weight threshold. The stronger your building materials, the more design features you can take advantage of. Higher-strength also means less material is needed, giving designers and steel builders the freedom to do more with less.
3. Offer a variety of options
While steel structures have traditionally been better suited for workshops and warehouses, modern innovations help us create versatile, durable, and aesthetically pleasing designs that can meet almost any need. Modern structural steel fabricators and installers are committed to providing first-class service in many industries, including:
Automotive: Any vehicle you need can be built quickly and economically, from mechanical construction to showrooms and welding shops.
Agriculture: Farms, barns, stables and dairy farms, chicken farms, pig farms, etc. Steel structures are changing the landscape of our modern farms and ranches.
Personal Storage: Whether you need a place to store your car or other clutter, steel can provide a solid solution for storing more oversized items.
Foodservice: A steel house can offer an excellent shape and design if you can think of a food store or coffee shop.
Aviation: Where would we be without the massive steel hangars and terminals that depend on the strength of steel?
Commercial Buildings: From gas stations to shopping malls, Hyundai Steel has a presence in most commercial activities in our country.
Office: In any industry that needs ample office space, the steel structure's large span and ample space can be easily satisfied.
Industrial Construction: Both lumber yards and assembly plants can benefit from steel's durability and customization.
Steel structure bridge: excellent shape, huge span, the grandeur of steel structure bridge is not comparable to other building materials.
The combination of affordable cost, environmental responsibility, and versatility of steel buildings and design makes steel a significant player in the future construction market.