First of all, let's learn about the steel structure workshop building. The steel workshop is a workshop building composed of beams and columns whose main body is structural steel members. The roof structure and wall structure of the prefab factory building surround the main structure. Therefore, the wall and roof system is the steel Structure workshop enclosure.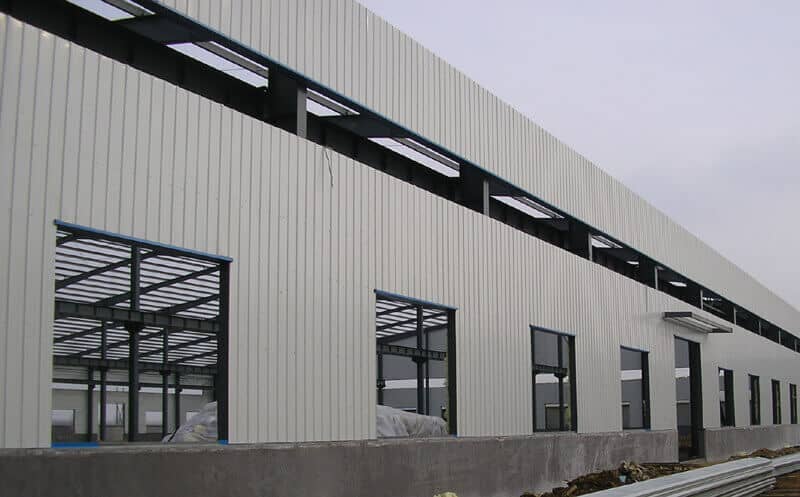 And it plays a role in protecting the construction of the steel structure factory building and protecting the equipment and personnel inside the factory building so that the steel workshop building has good sound insulation and thermal insulation effects.
Main types of Steel Structure Workshop Enclosure:
Metal Cladding System
What is a metal cladding enclosure? The metal sheet enclosing structure is a kind of light wall structure sheet that does not need to bear weight.
It can apply a single bright color steel sheet or color steel sandwich panel. The core material of the color steel sandwich panel can be glass fiber wool, polyurethane, or foam core materials.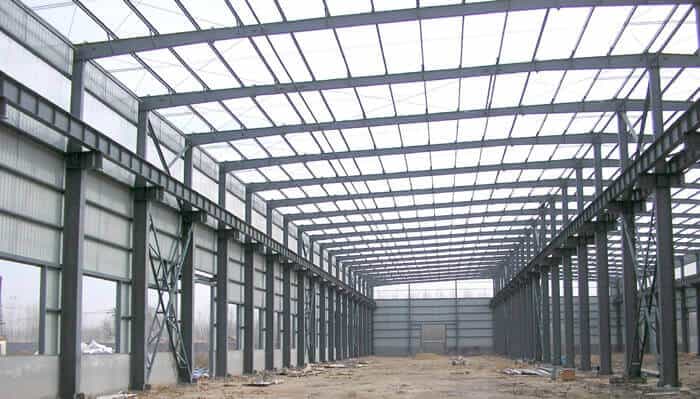 Still, currently, foam core materials are not recommended because foam core materials do not have fire resistance. However, if a single-layer color steel plate used, it does not have the properties of heat insulation and heat insulation.
Load-bearing wall
The load-bearing wall mainly filled with various lightweight filling materials, such as hollow concrete blocks, pre-cast concrete perforated sheet steel plate, steel mesh plastic wall plate, and light steel keel with panel walls, and so on. The bottom wall can also apply ordinary new soil brick masonry, and the roof structure generally adopts a straight system. It also can use light corrugated steel cover and color steel profiled plate.
Havit Steel provides customized and personalized steel structure building solutions. We can offer a full set of building structures according to customer needs, the color of the enclosing system, doors, windows, which customized according to customer requirements.