Steel structure building materials included the hot-rolled coil, Cold-rolled coil, Galvanized steel coils, Galvalume coils, and Color coils. Steel structure materials use for fabricated primary structure and use as wall and roof cladding of the metal buildings.
Steel Structure Building Materials including:
Steel Structure Building Materials: Hot-rolled coil
It uses slabs (mainly continuous casting slabs) as raw materials, and after heating, it makes strip steel from rough rolling mill units and finishing mill units.
The hot steel strip from the last rolling mill of the finish rolling is cooled to a set temperature by laminar flow and rolled into a steel strip.
According to the different needs of users, the cooled steel strip goes through different finishing operations Lines(leveling, straightening, cross-cutting or slitting, inspection, weighing, packaging and marking, etc.), processing into steel plates, flat coils and cutting strip products.
Material: Q235B, Q345B, SPHC, 510L , Q345A, Q345E
Steel Structure Building Materials: Cold-rolled coil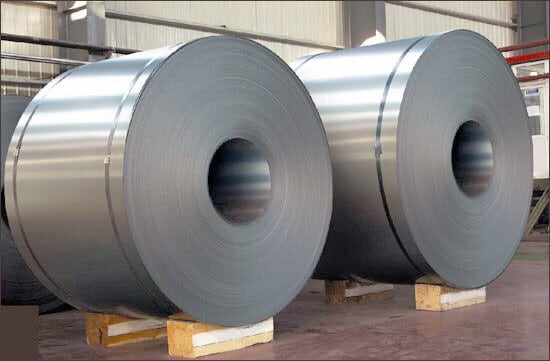 It commonly used in the steel industry, which is different from the hot-rolled coil. It referred to a steel strip with a certain thickness and rolled into a whole coil by a winder at room temperature. Compared with hot-rolled coils, the surface of cold-rolled coils is brighter and has a high degree of smoothness, but it will generate more internal stress. Annealing often performed after cold-rolling.
Category: SPCC SPCD SPCE
Steel Structure Building Materials: Galvanized steel coils
The galvanized refers to the surface treatment technology of plating a layer of zinc on the surface of metals, alloys, or other materials to play a role of beauty and rust prevention. The primary method used today is hot-dip galvanizing.

The production process of hot-dip galvanized sheet mainly includes: original sheet preparation → pre-plating treatment → hot-dip plating → post-plating treatment → finished product inspection, etc.
According to the custom, it often based on the pre-plating treatment method.
Metal Cladding Materials: Galvalume coils
Galvalume steel is aluminum-zinc alloy structures, composed of 55% aluminum, 43% zinc, and 2% silicon solidified at a high temperature of 600 ° C. The entire structure is composed of aluminum-iron- Silicon-zinc. This alloy forms dense quaternary crystals.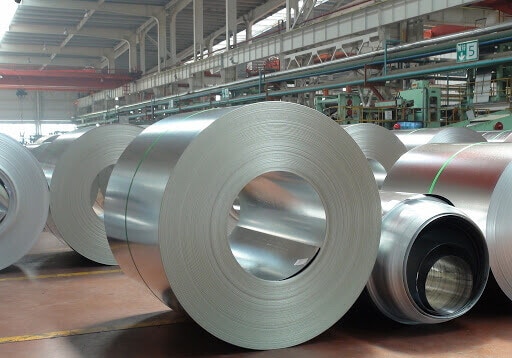 Galvalume steel has many excellent characteristics:
Strong corrosion resistance
It is three times that of pure galvanized steel, and the surface has beautiful zinc flowers, which can use as building exterior panels.
Corrosion resistance
The corrosion resistance of galvalume steel coils is mainly due to the protective function of aluminum. When zinc is worn, aluminum forms a dense layer of alumina to prevent corrosion-resistant substances to further corrosion inside.
Heat resistance
Galvalume steel plate has excellent heat resistance, can withstand high temperatures of more than 300 degrees Celsius.
Heat reflection
The thermal reflectivity of the galvalume steel sheet is very high, which is twice that of the galvanized steel sheet. People often use it as a material for heat insulation.
Economical
Because the density of 55% AL-Zn is less than the mass of Zn, under the same weight and the same thickness of the plating layer, the area of ​​the galvalume steel plate is 3% larger than galvanized steel.
The post-treatments of the galvalume steel plate are DRY; OIL; Chromate; AFP / Galva clean; Non-Gr, Gr-free.
Metal Cladding Materials: Color coils
The colored steel coils coated with various colors of organic coatings.
In addition to the zinc layer protection, the colored coating steel strip using a hot-dip galvanized steel strip as the base material covers.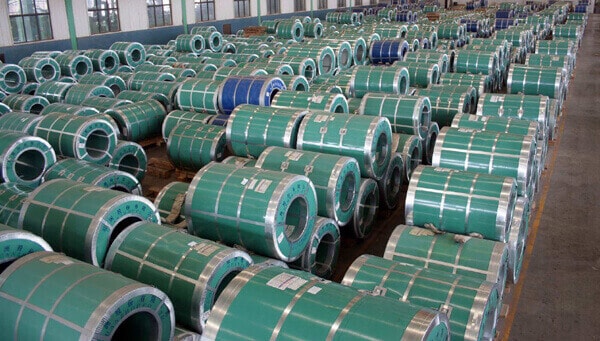 It protected the organic coating on the zinc layer to prevent the steel strip from rusting. The usage life is 1.5 times of galvanized steel.
Color coated rolls have lightweight, beautiful appearance and excellent anti-corrosion performance, and can be directly processed. They mainly used in the construction industry, home appliance industry, electrical appliance industry, furniture industry, and transportation industry.
The coatings used for color coils should choose the appropriate resin according to the environment, such as polyester silicon modified polyester, polyvinyl plastisol, polyvinylidene chloride, etc. Users can choose according to the purpose.