For a new construction project, the prefabricated steel building is a more cost-effective choice. The reason why the efficiency of prefab steel buildings can reduce costs is due to the high ability of many aspects of metal structures. Sure, different steel structure buildings have different costs. Actually, from the moment you decide to build a steel structure project, you can reduce steel structure building costs and save expenses as much as possible without reducing the quality of the project.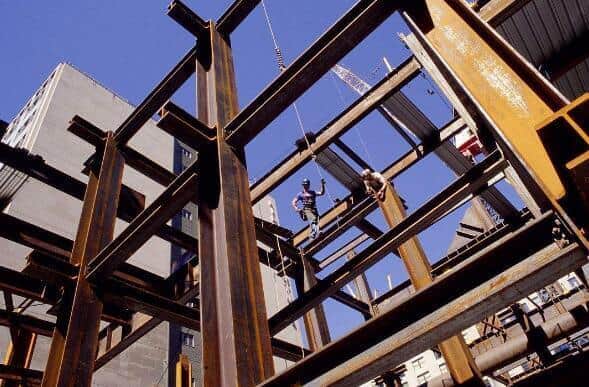 The following suggestions not only save money to reduce steel structure building costs, but they can also improve the scope and results of the project.
1. Consider the service life of the metal structure buildings
When considering the budget and total cost of prefabricated building projects, it should find more points than construction costs. If you want to build a structure that can safely maintain for decades with only moderate or minimal maintenance. Then you will find that the total cost of the steel structure building is minimal. The cost of the wood frame structure or other types of buildings will be with more maintenance costs.
2. Consider local climatic conditions to reduce steel structure building costs
Buildings and climate are closely linked. The building design and construction should take full account of domestic natural and social situations so that it can create a suitable indoor environment. For example, in hot and humid areas, natural ventilation and cooling should consider first.
At the same time, a series of necessary measures such as shading, heat insulation, rain, and moisture must find to meet the functional requirements fully.
In the dry and hot areas, the design should pay attention to the selection of materials for the enclosed structure, and focus on the conductance and heat storage performance of building materials.
In dry and hot climate conditions, it is generally appropriate to use heavy structural elements to adapt to the characteristics of the excessive temperature difference between day and night in dry and hot areas.
The correct design, according to different climates, can ensure unnecessary waste of construction costs. A professional designer will consider the local wind load and snow load to ensure safety while designing and using a minimum of steel components to reasonably reduce construction costs.
3. The pursuit of efficiency to lower the steel structure costs
Although steel structure building has the advantage of a shorter construction period compared with other types of buildings, the construction time can still further shortened. You should also need to consider the seasonal impact. The weather conditions in different seasons will affect the availability of materials and labor and the need for specific equipment. Besides, the shortage of local labor market workers needs to consider.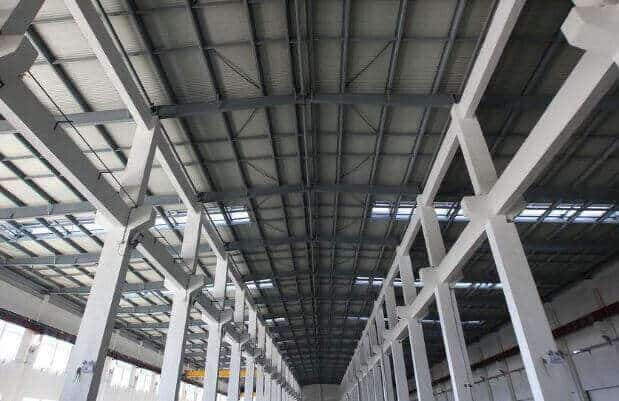 Make sure that the materials can arrive on time at the construction site. Make sure that all materials are qualified and available, and the construction staff is adequate to use the labor force as effectively as possible. Therefore the construction runs through the entire project period. Otherwise, it will face extended periods and pay more Labor costs.
4. Timely communication and exchange
Maintain a stable and timely communication speed, communicate with the builder, and avoid rework and waste of funds due to insufficient communication. If any problems are found throughout the construction phase or after construction, they should be communicated and improved promptly. And ensure that everything in the steel structure contract implemented following regulations.
5. Energy-saving design
Reasonably choosing some energy-saving facilities can reduce the energy of lighting, heating, and air conditioning, then it could save electricity costs and power consumption. Some specially coated roof panels can reflect solar energy and re-radiate heat in the form of light, which can even save up to 40% or more of energy costs. Designed to use better fire-resistant coatings and anti-corrosive coatings, so that it will not cost too much maintenance and replacement costs.
6. Select a professional steel structure manufacturer
Choosing a professional steel structure company can give you professional suggestions, provide professional design, and guaranteed after-sales service. And help you save the steel structure building costs

Havit Steel Structure Company has established for more than ten years, with a professional design team, abundant production and export experience, and reasonable prices, high-quality products, and services. So far, Havit steel structure projects have been exported to more than 20 countries in the world and have highly appreciated by customers. Welcome to choose Havit Steel Structure Company to guarantee your building!