Compared with traditional livestock buildings, steel livestock buildings have the functions of heat preservation, moisture retention, ruggedness, wind and rain resistance, and it does not occupy our cultivated land. It is more convenient to install and remove them. Besides, we can also configure automatic curtains and some automatic feed feeders in mobile homes. The modern livestock building can make the current breeding industry develop rapidly.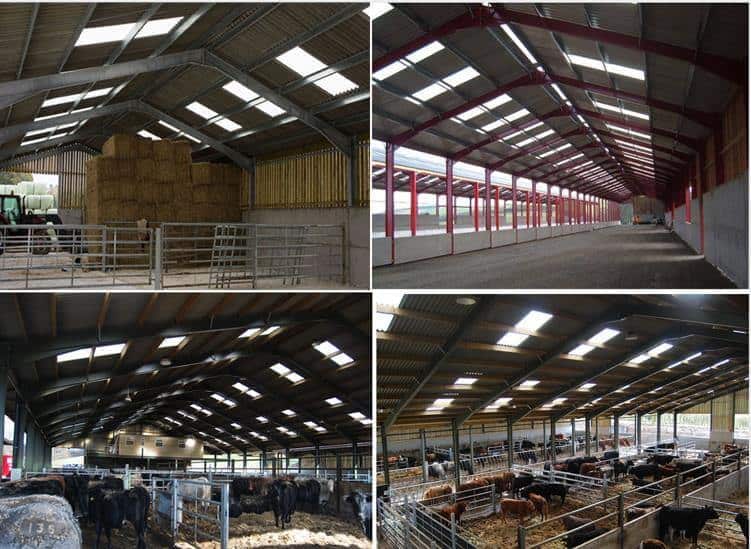 Six reasons why choose Havit steel for your steel livestock buildings.
Steel Livestock Buildings: Antibacterial
The material itself does not breed bacteria but also inhibits bacterial survival. Besides, the wall is waterproof and moisture-proof, and the surface is smooth like a mirror, which is conducive to rinsing, improves the disinfection effect, and prevents the generation of harmful substances.
2.Thermal insulation
The building material adopts steel structure, which has the characteristics of fire resistance, water resistance, acid and alkali resistance, corrosion resistance, and lightweight insulation. Its thermal insulation performance is higher than that of brick walls.
Heating costs reduced in winter. And the thermal insulation sheds save one-third of coal consumption in winter compared to ordinary sheds. While it reduces heat radiation in summer and is conducive to heatstroke prevention and temperature reduction, which significantly lowers feeding costs.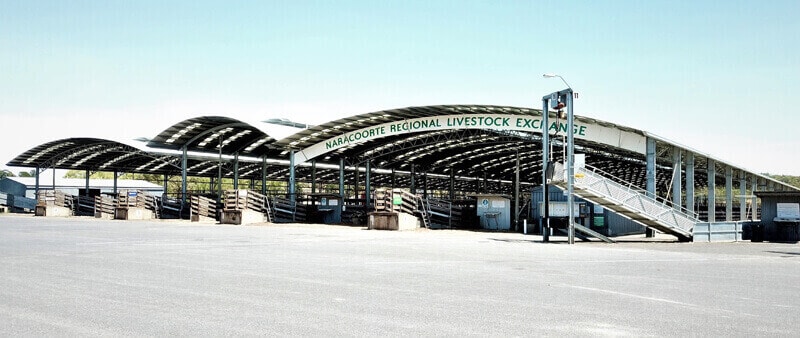 3. Steel Livestock Buildings have a long use life
Steel is with excellent toughness, good plasticity, high structural reliability. The surface is sturdy and robust and has excellent wind and impact resistance. High-temperature resistance, acid and alkali resistance, corrosion resistance, aging resistance, high comprehensive performance, service life up to more than 30 years.
4.Reasonable design
Our designers have many years of design experience in steel structure buildings. For example, one of our chicken coop design is 3 meters high. The eaves are 2.1 meters high, 60 meters long, 9.4 meters wide, ten skylights, and 30 side windows (can also be constructed as required). Chicken houses built to this specification have been used for a long time by farmers, and they have agreed that the design is very reasonable and convenient for ventilation and insulation.
5.Simple installation
Compared with concrete and wood, the ratio of density to yield strength is relatively low. Therefore, under the same load conditions. The steel structure has a small cross-section, lightweight, accessible transportation, and installation, suitable for large spans, high heights, and heavy loads. Construction period shortened by more than two months compared with civil buildings.
Setting up a steel livestock building is quick and easy. As one of our chicken coop of the above specifications (564 square meters), only six workers to work 6-8 days to complete.
6.Great Earthquake resistance
Steel structure building has an excellent earthquake resistance. The roof wall purlin made of galvanized C-shaped steel, and the connection and overlap method make the entire steel frame connected as a whole part, which improves the structural integrity. The structural integrity also increases the earthquake resistance.
Steel livestock buildings are widely used in China now. We have significant experience in the steel structure buildings if you have any questions or requirements about livestock building, welcome to reach us!