Prefab steel workshop building
The Tanzania Prefab steel workshop building designed and manufactured by Havit Steel has been installed and produced. We designed steel structure buildings for food production. The internal production equipment is imported from Italy. We design the prefab steel structure workshop according to the internal equipment layout. The advantage of steel structure buildings is that the internal space is wide, large-scale production equipment can be used, and sufficient storage space for raw materials can be provided to ensure continuous production.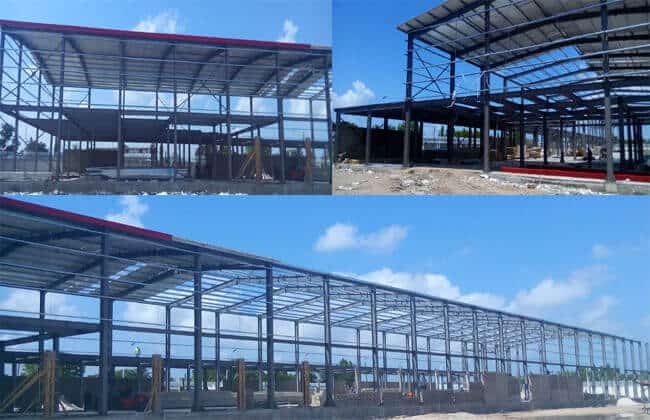 Description of Prefab Steel Workshop Building
The entire steel structure workshop building is 140 meters long and 21 + 10 meters wide. Ten meters is a platform extending outward. The 21-meter wide part is a two-layer structure.
The raw materials and finished products are relatively light, so there is no need to design a crane. Only use forklifts to meet internal cargo handling. The steel structure building can be designed with a large span, and there is no column inside, which greatly improves the utilization rate of the prefab workshop building's internal space.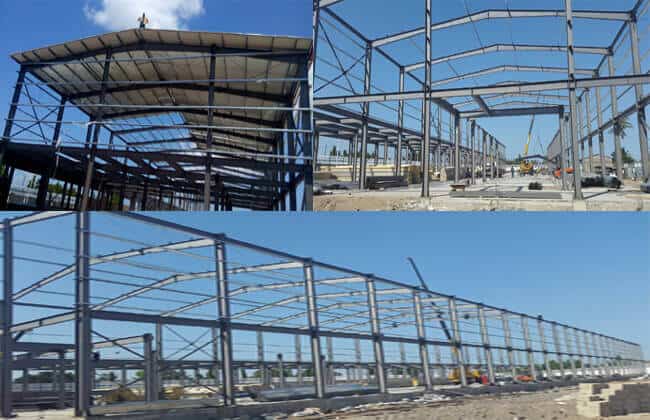 The Advantage of Prefab Steel Workshop Building
It is an important reason why customers choose to use prefab steel structure workshop building. Compared with reinforced concrete buildings, the utilization rate of steel structure buildings is higher.
Besides, the installation of the steel structure workshop is simple and fast. The owner can design and produce the steel structure workshop at the same time as purchasing the equipment. After the workshop's installation is completed, the equipment will be arranged and then put into production. Putting into production in advance can obtain higher economic benefits and reduce investment costs.
From the purchase of raw materials to paint, all prefab steel structure workshop components meet industrialization requirements and are carried out in strict accordance with standardization.
After confirming the design drawings, our workshop will produce all components according to the manufacturing drawings, including primary and secondary structures, roof panels, and wall panels. We can provide a full set of accessories to ensure the smooth installation of customers. The steel structure workshop will complete production and delivery as planned to ensure that customers can start production.
Standard Features
Primary and secondary structural
Roof Pitch 1:10
0.5mm corrugated Roof and Wall Sheet
Fasteners and Anchor Bolt
Trim and Flashing
Gutter and downspouts
Structural Design plan & Erection drawing
Additional Features
Roll-up door
Man Door
Sliding or Casement Aluminum window
Glass Wool Insulation materials
Daylighting Panel
Roof Ventilator
Galvanized Floor Deck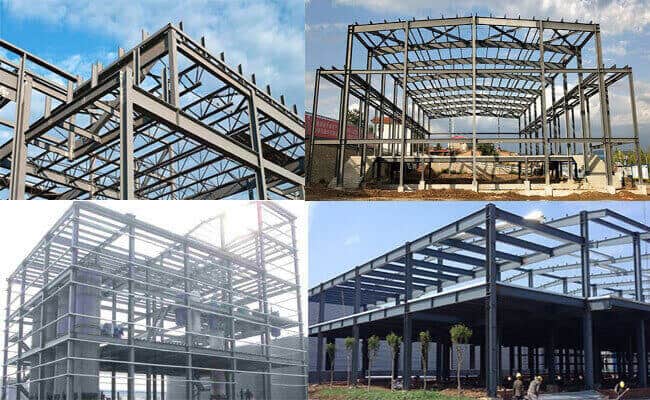 Steel structure building is a new building structure—the entire building is made of steel. The structure mainly comprises steel beams,…
The steel structure system has the full advantages of a lightweight, easy installation, short construction cycle, excellent seismic performance, fast investment recovery, and low environmental pollution. The steel building components are prefabricated and can directly assemble on the construction site. Introduction of steel building components Primary frame The Primary frame is composed of roof beams and steel columns that form a skeleton. It determines the type and size of the steel structure building. The primary steel frame plays an important…