Whether steel structure projects are domestic or export projects, steel structure packaging and transportation are the last important procedures. After the steel components are completed, they are tested following the drawings, relevant standards, and customer requirements. Appropriate packaging measures shall be adopted after passing the inspection to facilitate long-distance transportation and better coordination with the loading and unloading steel structure installation site.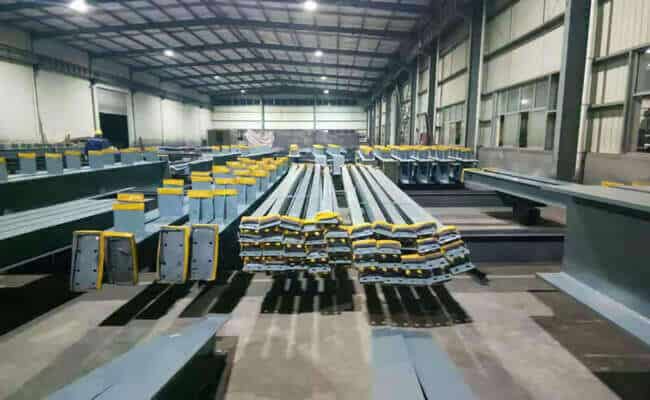 The required loading containers' number and size must be estimated and booked in advance for export steel structure projects. Due to the relatively large weight and volume of steel structure projects, they usually go by sea. It is necessary to book a space with the freight forwarder in advance and complete the loading within the forwarder's time to catch up with the shipping schedule and deliver on time.
Steel structure building is more complicated. In addition to large steel components, there are many doors, windows, and parts. The packaging must be strong to prevent damage during transportation. And the packaging is more convenient for transportation and handling.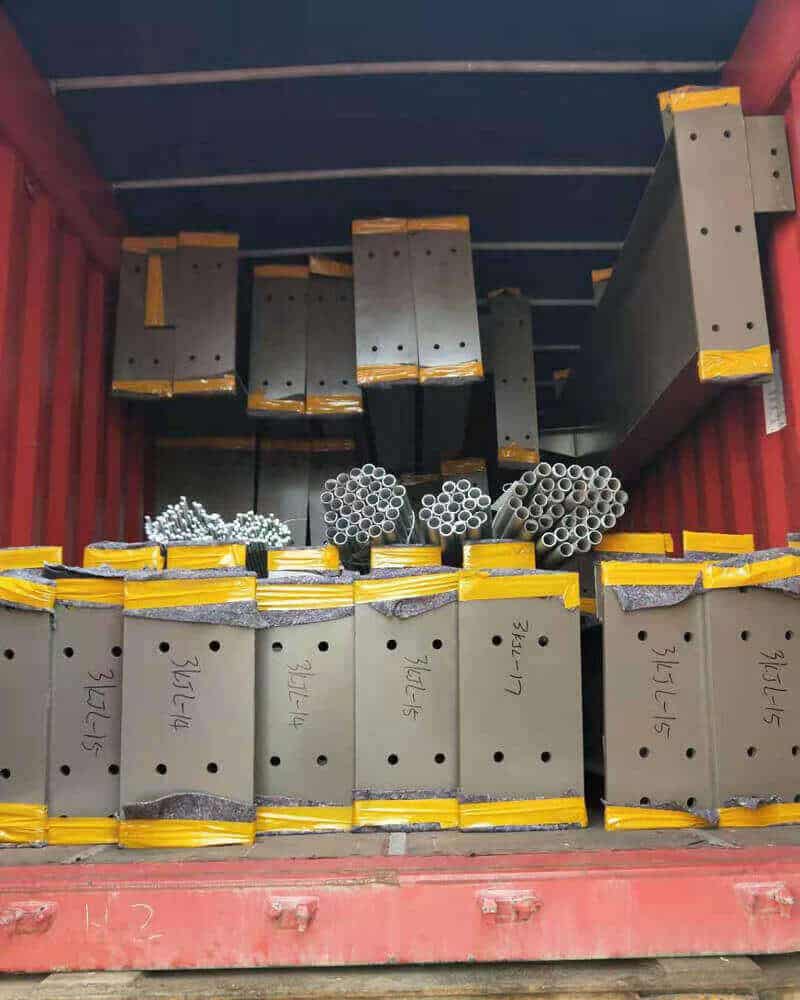 Steel structure packaging and transportation:
With large steel components, each piece is numbered to ensure an accurate quantity. The coating of large components must be dry before loading, and the packaging should protect the component coating from damage, and ensure that the components and parts are not deformed, damaged, or lost. The order of loading and the method of loading is also significant. Improper loading will make individual accessories unable to be installed, or the loading is not compact, causing the accessories to shake during transportation and cause serious surface bumps.
Small parts and accessories (bolts, washers, connecting plates, joint angles, etc.) in steel structure products need to be boxed or bundled. Note the box number, component name, quantity, weight, and other information on the outside of the box. The packing list is attached for customers to check.
As the glass is fragile in the transportation of accessories such as doors and windows, they need to be protected by wooden boxes to avoid damage. The wooden box is not easy to be too big, so it needs to be convenient for forklifts to load and unload. If the door and window keys and locks are inconvenient for assembly and transportation, they need to be packed separately and listed in a list for easy verification.
If the steel structure is installed immediately after production, the small parts and spare parts can be directly tied to the steel structure's required part without boxing. Still, they must be tied firmly or fixed with bolts and will not affect the transportation and installation.
All accessories should be marked as far as possible and indicated on the packing list. The packing list is listed in advance and checked one by one to avoid unnecessary trouble caused by missing parts.
There are many steel structure building components, and proper packaging and loading facilitate loading, unloading, and transportation and save transportation space and freight. Careful inspection and verification at the time of shipment can reduce unnecessary losses caused by wrong delivery.