China is a big country in steel production and a big country in the steel structure industry, with a steel structure industrial chain of R&D, design, manufacturing, and installation. There are 500,000 employees in the domestic steel structure industry. Therefore, China's steel structure export has the industry, technology, and talent base, has accumulated rich experience in construction technology and craftsmanship, and has a group of high-level professional technical personnel and management personnel. At the same time, China's steel structure export has also accumulated some experience in overseas market development, and overseas markets have expanded from Southeast Asia to Europe and the United States. However, the international market share of China's steel structure is not high, which is not commensurate with the status of steel structure manufacturing country. Therefore, there is still a lot of room for steel structure exports.
China is known as the "infrastructure madman," and its construction experience, construction speed, construction level, construction quality, and types of building materials are second to none. China has more than ten years of experience in steel structure export. In addition to experience advantages, what are the export advantages of China's steel structure buildings? Why choose to import steel structure buildings from China?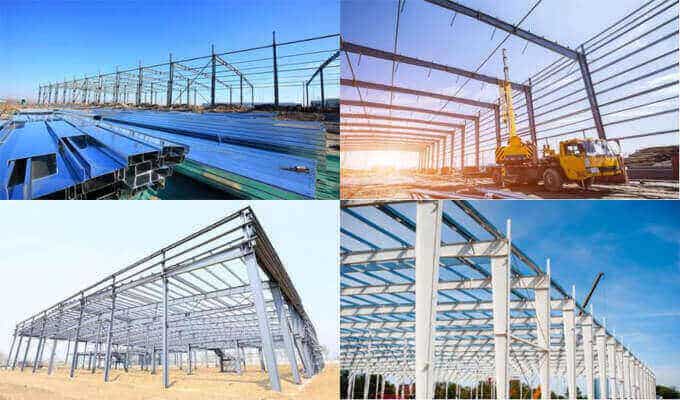 The advantage for steel structure export in China
1. Price Advantage for Steel Structure Export
Of course, the export of steel structure buildings must have a price advantage. China's steel production capacity is at the forefront of the world, and it has the advantage of export volume and energy. Taking Germany as an example, the price of steel raw materials is about 10%-20% higher than in China, while the processing and manufacturing costs are almost five times that of China. Therefore, the price of the China steel structure in the international market has a significant advantage.
2. Design Advantages
China currently has excellent advantages in design, and the cost of designers is much lower than in other developed countries. Designers with more than five years of work experience in European and American countries have a minimum annual salary of around 50,000 Euros and an hourly salary of 40 Euros to 100 Euros per hour. Designers with the same experience in China generally have a yearly salary of approximately 200,000 RMB, 20-30 RMB per hour. Therefore, the design cost of ordinary engineering designers has a gap of about ten times. Chinese designers have become more and more mature in design, and their accuracy has also improved. Although they are still inferior to the rigorousness of developed countries in Europe and the United States, it is also where we need to improve. Nevertheless, the overall design advantage is still undeniable.
3. Quality Advantage
The past decade has been a decade of rapid development of steel structure buildings in China. With the support of various policies by the national government, steel structures' processing and production skills have been continuously improved. The development of information, digitization, automation, and intelligence in the steel structure industry has been made. As a result, the quality of steel buildings continues to improve, and the export quality advantage is obvious, which has won unanimous praise from customers at home and abroad. Moreover, China has cooperated with many countries globally and built many large-scale steel structure building projects in the past ten years, with good feedback.
4. Policy Advantages
A series of domestic policies to support the steel structure industry have been intensively introduced in recent years, and our country's steel structure industry has developed rapidly. As a result, the steel structure industry is currently export-oriented in terms of import and export trade. Moreover, China's steel structure export volume has been increasing in the past ten years, and it has skilled for export experience and export advantages.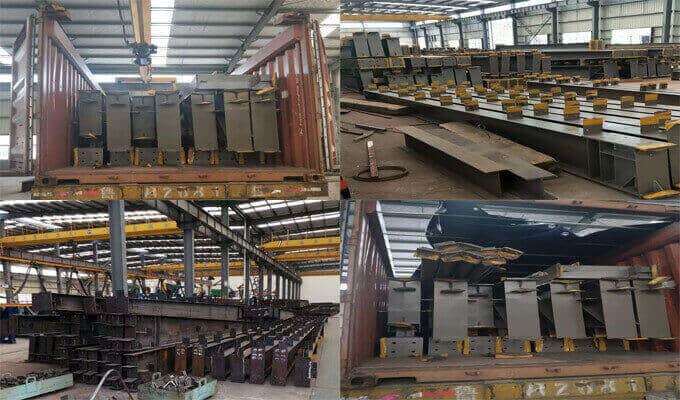 Havit Steel Structure Co., Ltd. has more than ten years of experience in steel structure building export. We export steel buildings to United States, Africa, Southeast Asia, South America, and the quality is generally recognized by customers. Moreover, the company has been committed to improving the management level, adjusting the industrial structure, continuously pursuing product upgrades while ensuring product quality, strengthening corporate scientific and technological innovation, and realizing the steel's informatization, digitization, automation, and intelligence structure industry. Continue to expand international influence and actively participate in international certification to meet foreign customers' needs better and improve customer satisfaction. If you have questions about steel structure engineering, please feel free to consult us!