Characteristics of Prefabricated Steel Structure Buildings
Prefabricated Steel Structure Buildings are Light in weight
High working reliability
Excellent vibration resistance and impact resistance
The high degree of industrialization
Simple and fast installation
Easy to make a sealed structure
The steel structure is natural to rust
Poor fire resistance
Prefabricated Steel Structure Buildings Type
High-rise steel structure buildings
The structures follow the height and design requirements of buildings, which adopted frame and frame bracing. The building components can use the Steel Structure, Steel-Reinforced Concrete, or Concrete Filled Steel Tubular(CFT)
1)Steel structures have the advantage of flexibility, so it is suitable for super high-rise building;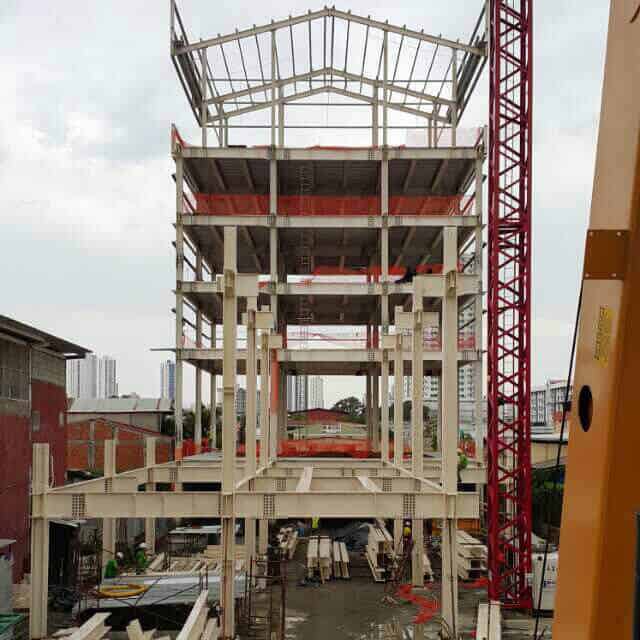 2)Steel-Reinforced Concrete structures with the benefit of rigidity and excellent fire resistance, and are ideal for middle and high-rise buildings or substructures;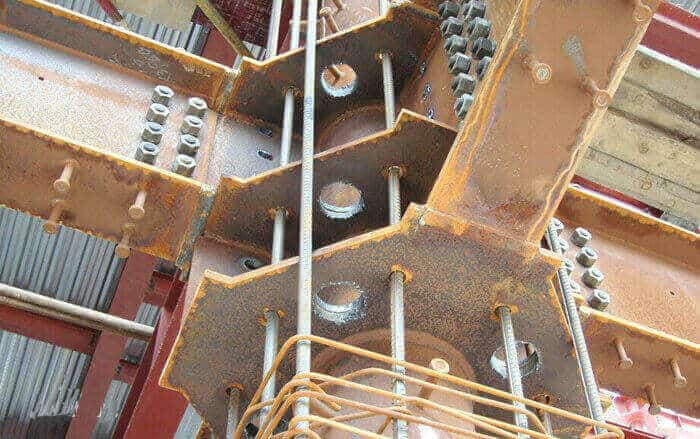 3)Concrete Filled Steel Tubular(CFT) is straightforward, only use as a column structure.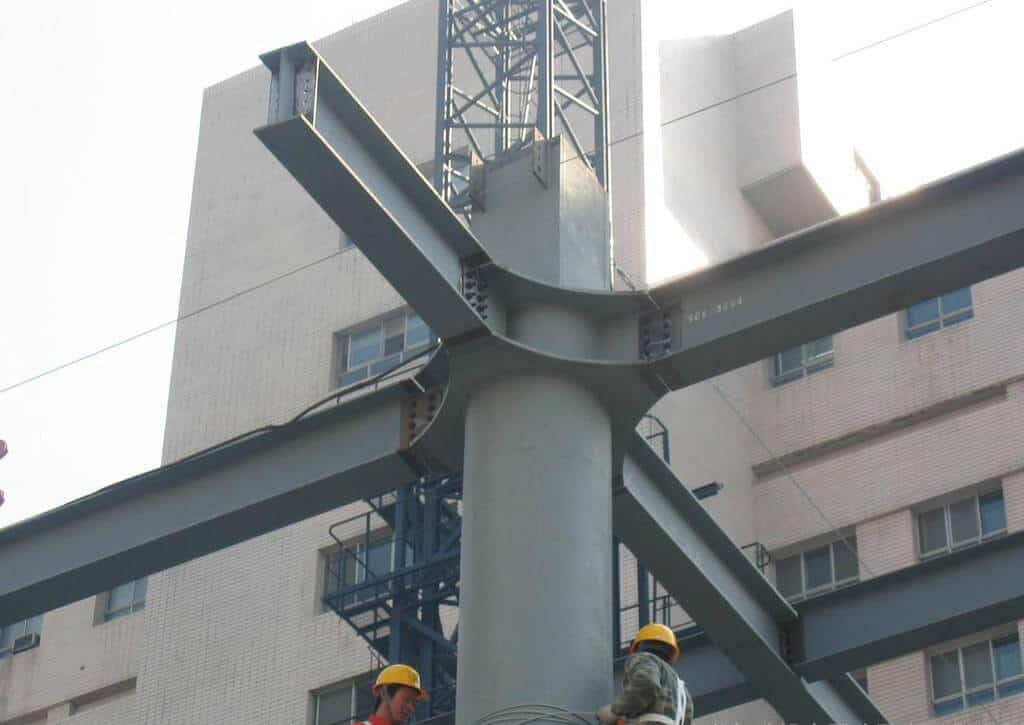 Space steel structure building
The space steel structure has lightweight, high rigidity, beautiful appearance, and fast construction. Slab steel grids with steel tubes as members, multi-layer variable-section grids, and reticulated shells are the structural types with the most steel space. It has the advantages of substantial space rigidity and low steel consumption. In addition to the grid structure, the space structure also has a long-span suspension cable structure, cable membrane structure, and so on.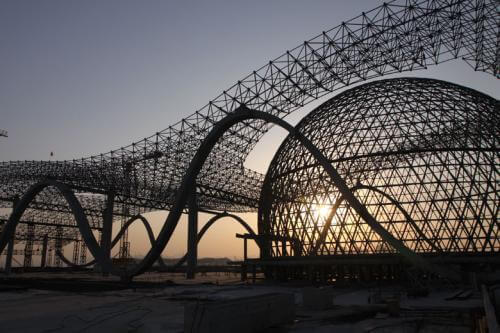 Light Steel Structure Buildings
Steel plates welded or hot-rolled H-shaped steel, wall girt, roof purlin, and rod bracing, which connected by the high-strength bolt to form the light steel structure buildings.
The column distance is from 6m to 9m, clear span up to 60m. The height can reach more than ten meters. And it also can install cranes or mezzanine floor structures inside the building.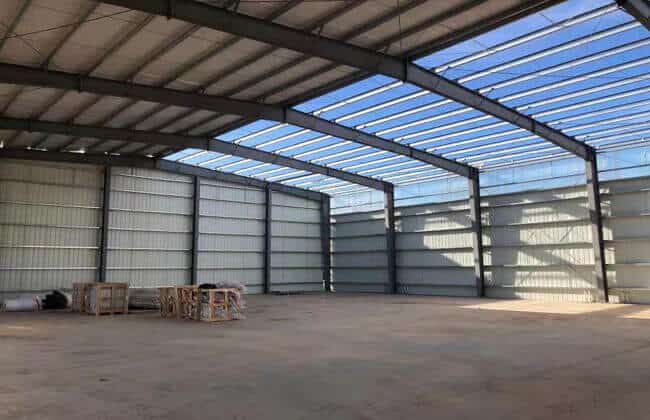 It has the advantage of fast installation, lightweight, low investment. And the erection doesn't limit by seasons. So it is suitable for various light steel warehouses, workshop building, garage, and aircraft hangars.
Steel-concrete composite structure
The steel-concrete composite structure uses beams and columns composed of H-shaped steel or steel pipes and concrete members as load-bearing structures, and its application range has been expanding in recent years.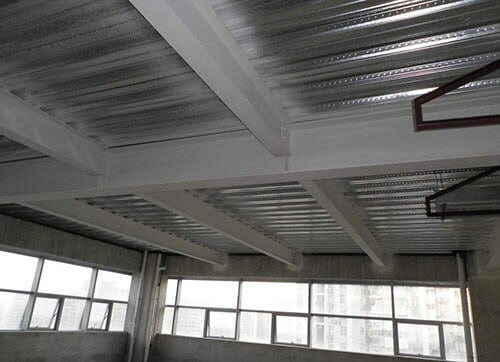 The combined structure has the advantages of both steel and concrete, with high overall strength, excellent rigidity, and excellent seismic performance. When the outer concrete structure is adopted, it has better fire and corrosion resistance.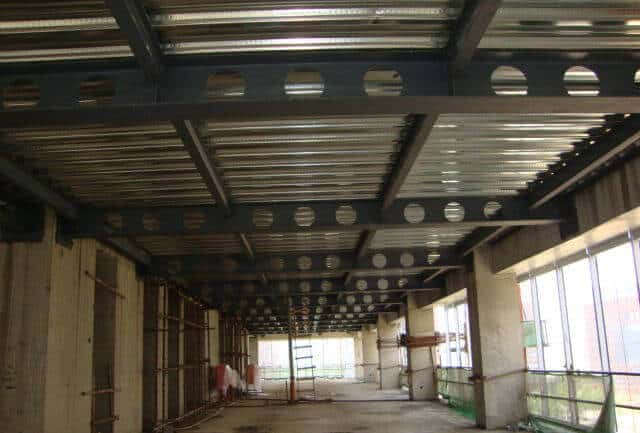 Combined structural members can reduce the amount of steel used by 15-20%. It is suitable for frame beams, columns, and floors for multi-story or high-rise buildings with large loads, or warehouses and workshop buildings composed of concrete pillars and steel structural roofs.