Metal Building Warehouse in America
Havit Steel designed and manufactured Metal Building Warehouse in America. The project is 17 units of steel structure warehouse buildings in Hawaii, USA. We created according to local building codes in Hawaii. The size of each warehouse is 800 square meters to 3,000 square meters. The entire project covers an area of ​​nearly 40,000 square meters. The width of the warehouse divided into 18m and 25m widths. We design according to the clear span to increase the effective use of interior space.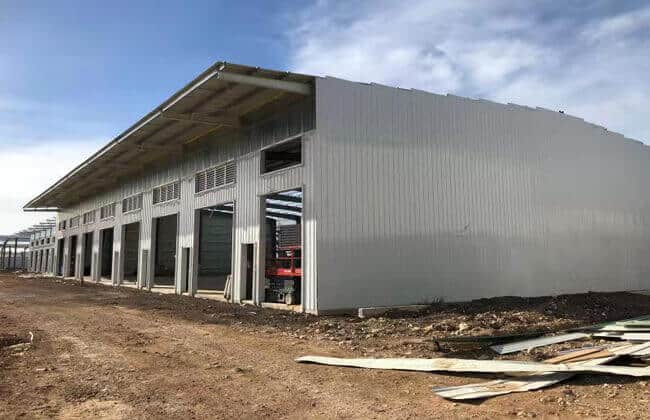 Description of Metal Building Warehouse in America
We design the wall, and roof cladding of the metal warehouse building used the corrugated single color sheet. The color of the roof panel is green, the wall panel is white, and the roof with glass wool insulation, which under the roof metal sheet, each warehouse building with aluminum roll-up door.
There are cantilever beams on the ceiling for the canopy. All steel structural components are pre-fabricated in our factory and then shipped to the customer's site for installation. Steel columns and beams, bracing, and purlins bolted, and welding work is minimal.
The construction is fast — the installers only according to the installation drawings provided by us to process the installation. The installation is simple and does not require professional technicians, saving labor costs during the installation.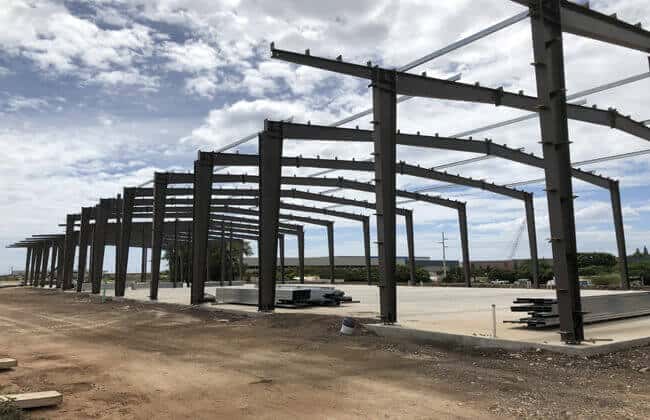 Advantage of Metal Building Warehouse in America
Environmental-friendly
During the installation of steel structure warehouse buildings, there will be no dust, no noise, and no environmental pollution to the surroundings. 90% of the building materials can recycle. Energy-saving and emission reduction are beneficial to the sustainable development of resources.
Large span
The span of metal structure building can design up to 60m because the steel is high strength. Compared with the concrete structure, it does not need column support inside, which improves the internal utilization space.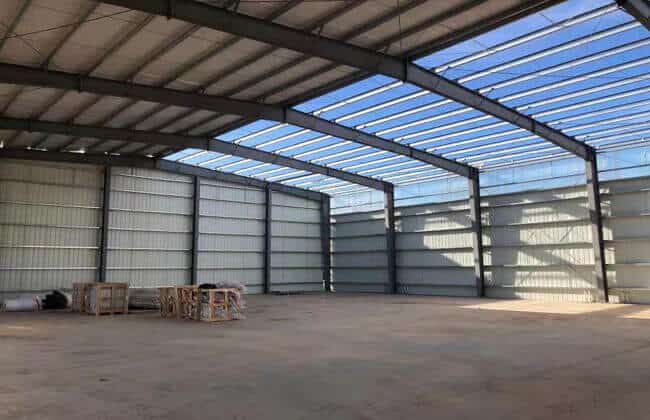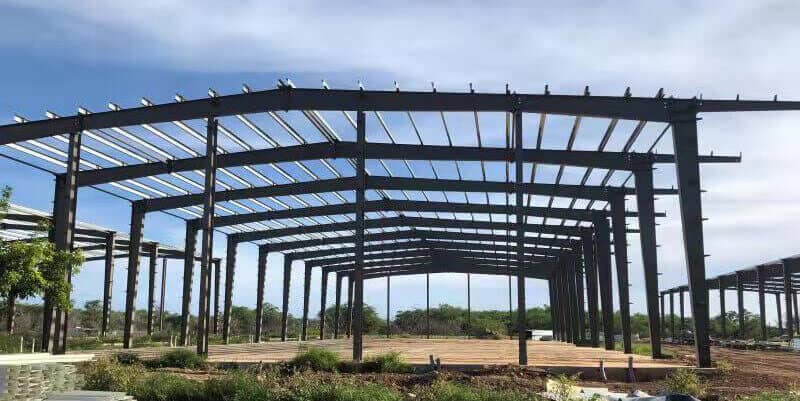 Havit Steel has designed and manufactured 17 units of steel structure warehouse buildings in Hawaii, USA, all of which are in accordance with the design standards of American Metal Buildings. We have provided a comprehensive set of design drawings, calculation reports, and installation drawings for each unit. https://www.youtube.com/watch?v=fzmr_1CXrZw General of Design of American Metal Buildings The design is for Malakole Warehouses, Kapolei, Oahu, Hawaii Discrepancies. Metal Building Supplier shall verify all dimensions and conditions and shall report any discrepancies in…