Description of Metal Building in Hawaii
The dimension of metal building in Hawaii is 275 feet long, 72 feet wide, and 25 feet high. The first floor of the office building is 12 feet tall. We provide a full range of building structures, including rolling doors, aluminum doors, windows, and window curtains. We also designed the stairs and elevator shaft in the second-floor office building.
The design of the metal building in Hawaii applies a light steel structure. The structure uses corrugated single color sheet as roof and wall, thin-walled steel as purlin and wall girt, welding "H" sections as columns and beams, and bolt or welded connected on-site, and then matched with parts, fasteners, doors, and windows, which to form a complete building system—the building structure manufacture at the factory and assembled on-site.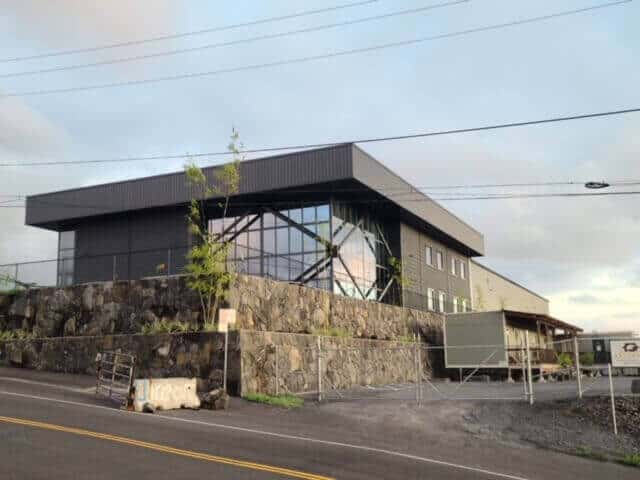 The main market distribution of steel structure buildings include: industrial (production plants, warehouses, and auxiliary facilities, etc.), commercial (shopping malls, hotels, exhibition halls, office buildings, etc.), communities (private and public community activity centers and structures such as schools, museums, etc.), Library, church, etc.
In the United States, the use of metal buildings in low-rise buildings is still widespread. Low-rise buildings refer to the industrial workshop, warehouses, office, and community buildings with a floor height of less than 18m. Among them, non-residential buildings with less than two floors account for 70%.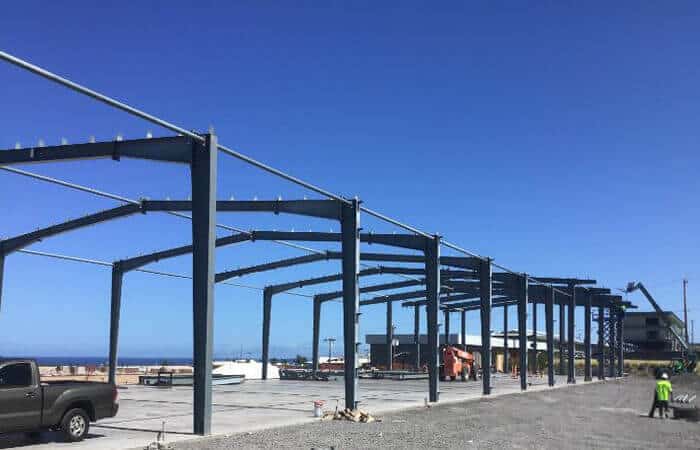 Concrete Building VS Steel Structure
Compared with concrete buildings, steel structure buildings have the advantages of fast and straightforward construction, especially in places where labor costs are high. This advantage is more evident because steel structure buildings don't need so many workers on-site and are simple to install, which can save much labor cost for customers.
The steel has high strength and flexibility. Compared with traditional reinforced concrete buildings, it has lightweight, good rigidity, and strong forming ability.
Steel structure building's self-weight is only one-fifth of the brick-concrete structure, which can resist a typhoon of 70 meters per second so that life and wealth can be effectively maintained.
Steel structure building size can be flexibly designed, and it is suitable for large-span structures without pillars inside, saving effective space.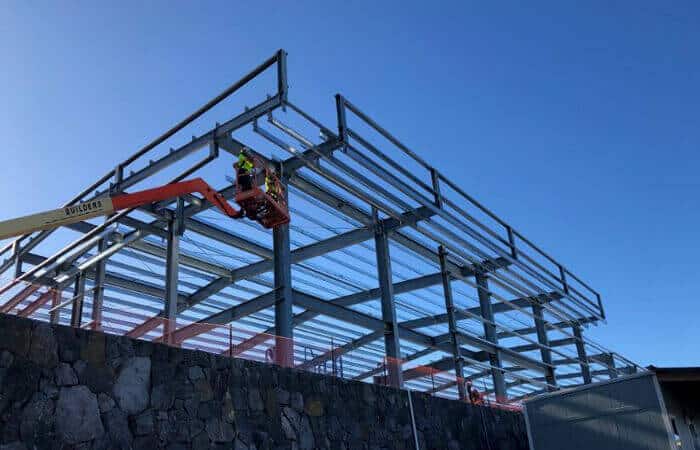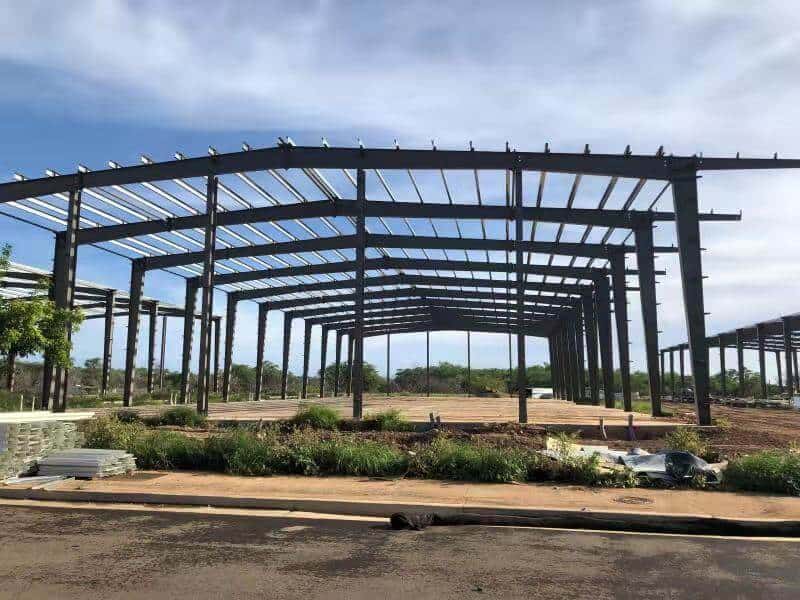 The steel warehouse buildings installation is the steel components, which are prefabricated at the factory and delivered to the project site for install. The process of steel warehouse buildings installation: Preparation of the site: This includes clearing the site, leveling it, and preparing the foundation. Erection of the steel frame: The steel frame of the building is constructed and bolted together on site. Attaching panels: The steel panels, which serve as the walls and roof of the building, are attached to the frame. Installing doors and windows: The required doors and windows are cut out of the panels and installed.…