Steel Workshop Building In Bolivia
Havit Steel process the design and fabricated Steel Workshop Building In Bolivia. The steel workshop building located in La Paz used to produce glass. Bolivia is situated in South America, and its official language is Spanish. The country is dominated by plateau topography, with an average altitude of over 3000 meters, making it the highest average altitude country in the world. Among them, La Paz has an altitude of more than 3,600 meters, making it the world's highest capital.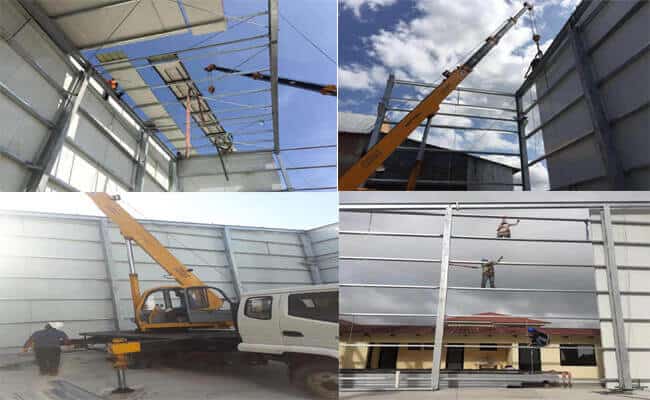 Description of Steel Workshop Building In Bolivia
The customer's original workshop building is relatively old, so he plans to build a new factory with a steel structure to expand production. The steel workshop building area is about 600 square meters, length: 40 meters, width: 15.5 meters. The roof of the workshop building is a single-slope structure, with a height of 8.65 meters to 10.15 meters and a 5-ton crane inside the factory building.
The surfaces of all main structures of the plant are all hot-dip galvanized, which has a good anti-corrosion effect and increases the service life.
Hot-dip galvanizing anti-corrosion technology is currently the most advanced and widely used technique, and it is also the steel anti-corrosion method with the best use effect and economic benefits. The primary process is first to immerse the steel components to galvanized into a molten zinc bath, and then plate them to form a pure galvanized layer on the surface of the steel, and an alloyed zinc coating on the secondary surface, thereby playing a role in steel corrosion.
The components of the steel workshop building
Anchor bolt: used to fix steel column
The column foot of the factory building with crane is just connected.
Steel column and roof beam: Q345B welded H-shaped steel.
Crane beam: Q345B welded H-shaped steel.
Column Cross Bracing: Angle steel
Roof bracing: round steel
Roof purlin: Z-shaped steel.
Wall girt: C-shaped steel
Roof and wall panel: 50mm glass wool sandwich panel.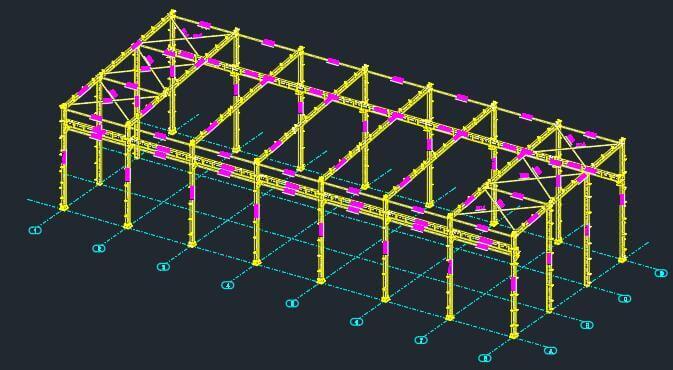 Features of Steel Structure Workshop:
1. Lightweight
Compared with other building materials such as concrete, masonry, and wood, steel structure has much higher strength, so structural members are light and small.
2. Large span:
Although the density of steel is higher than that of other building materials, its strength is very high, and it can make into a structure with a larger span.
3. The construction period of the steel workshop building is short.
The steel components are prefabricated in the factory, and only need to be assembled on-site without secondary processing. All steel components connected by bolts, which are easy to install and fast in construction.
4. The steel workshop building is easy to move, and the recycling is pollution-free.
Because bolts connect the steel components, it is easy to disassemble. 90% of the materials can recycle after remove, which reduces environmental pollution.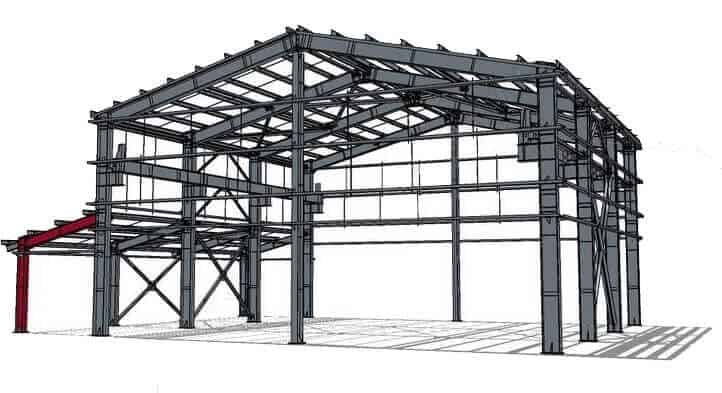 Compared with the traditional building model, the factory has more prominent advantages and favored by many builders and enterprises. So we need to pay attention to the issues in the design of steel structure workshop buildings. The attention in the design of steel structure workshop: Load-bearing of steel workshop building The first thing that needs to solve in the design of steel structure factory building is the load-bearing. The steel structure workshop building has to withstand construction loads, rain, dust, wind load, snow load, and maintenance loads. The load-bearing performance of the metal roof panel is related to the section…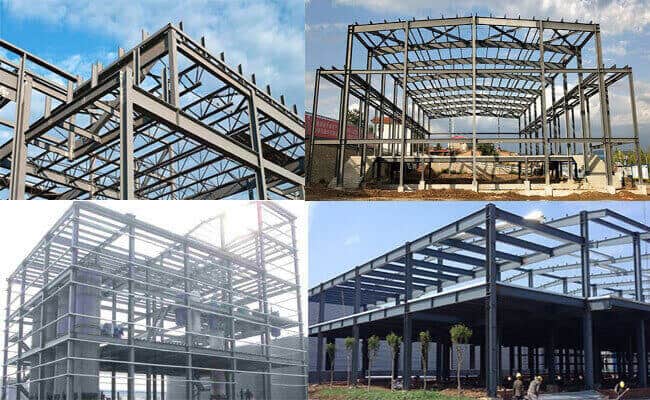 Steel structure building is a new building structure—the entire building is made of steel. The…