Steel Structure Warehouse in Guam
Havit Steel Structure designed and fabricated steel structure warehouse in Guam. with a total area of ​​2,964 square meters.
Guam is a non-consolidated territory of the United States and an island in the Western Pacific. It is one of the four non-consolidated territories of the United States. Guaman's are American citizens by birth. Guam has a population of approximately 161,785 and an area of ​​544 square kilometers.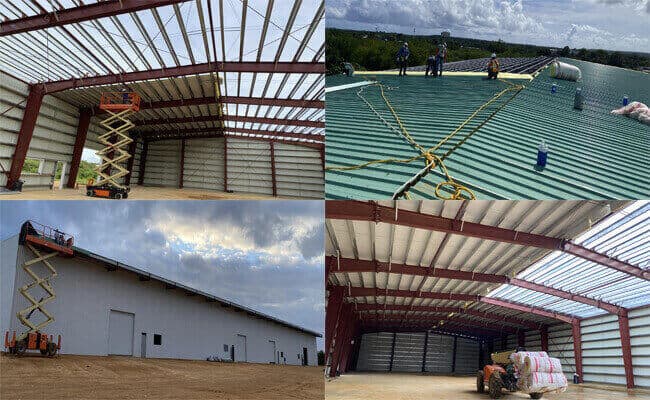 Design parameters of Steel Structure Warehouse in Guam:
The dimension of the steel structure warehouse in Guam is length:  114m, width: 26m, eave height: 7.6m. The roof and wall adopt the 24Ga (0.8mm) corrugated single color sheet, and the roof is covered with glass wool insulation.
The Guam steel structure warehouse adopts a rigid steel frame design, and the column spacing ranges from 17′-6″ to 20′. The steel column and steel beam are Built-up H section steel, made of Q355B, the secondary structure is made of Q235B steel, and the galvanized purlin and wall girt use Q355B steel.
Roof live load. : 20PSF (1.1KN/M2), constant load: 10PSF (0.5kN/M2), wind speed: 163Mph.
Guam often has typhoons in the wet season. The wind load of the Steel Structure Warehouse in Guam is designed according to 3.3KN/M2. Guam often has earthquakes, and we also calculate the seismic design according to the maximum seismic load to ensure the structure's overall strength.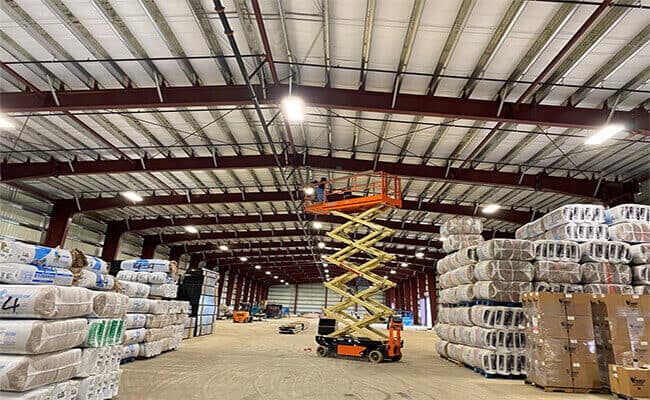 The main features of Steel Warehouse Building:
1. The steel structure warehouse is mainly used to store and transport goods in the warehousing and logistics industry. To ensure the safety of the goods, the anticorrosion, fire prevention, wind resistance, and earthquake resistance of the warehouse are essential. Therefore, the materials and requirements of each component in the steel structure warehouse have their corresponding standards.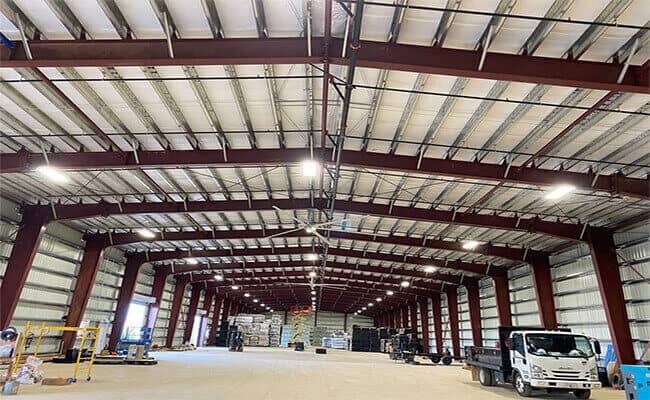 2. The primary steel structure systems of steel structure warehouses, such as portal rigid frame columns, beams, joists, and other steel structure components, require rust removal. Through professional surface rust removal treatment, spray epoxy zinc-rich primer twice within 6 hours after shot blasting. Large hexagonal high-strength bolts use to bolt each part together. Rod steel and angle steel are used as braces, and galvanized steel strips are used for purlins. Supports and purlins belong to the secondary structure of the warehouse.
3. All components of the steel structure warehouse shall be inspected to be qualified before leaving the factory. No secondary processing shall be carried out after each member has passed the inspection. Other steel or steel structural components entering the site shall not be connected by welding except for the design requirements.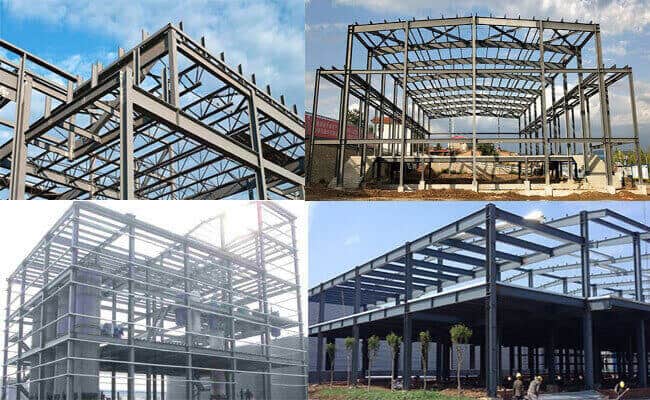 Steel structure building is a new building structure—the entire building is made of steel. The structure mainly comprises steel beams,…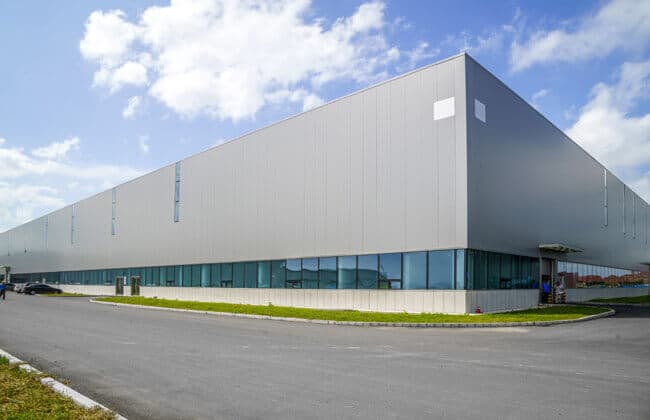 Steel workshop building used for industrial production. The industrial workshop includes production workshops, auxiliary production workshops, warehouses, power stations, and…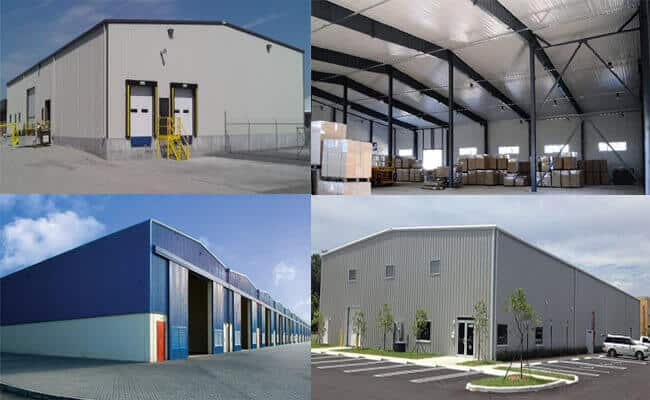 The steel structure warehouse building designed by Havit Steel provides customers with ideal storage and cargo management solutions. With the…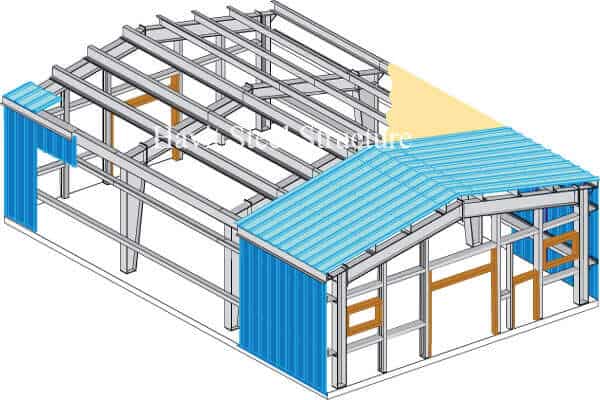 Prefab steel structure warehouse building comprises beams, columns, trusses, purlins, and more. These components are connected using welding or bolting technology. The parts are prefabricated in the factory and then transported to the construction site, assembled to form a complete building structure. The Structure of Prefab Steel Structure Warehouse? There are two primary structural forms of prefab steel structure warehouse: metal rigid frame structure and truss structure. The roof and walls of the prefab steel structure warehouse building are clad in corrugated metal panels or sandwich panels that are insulated with various materials to maintain temperature and humidity levels. Prefabricated…