Steel Structure Warehouses in PNG
Havit Steel designed and processed two sets of steel structure warehouses in Papua New Guinea. The steel warehouse building project in Lae, PNG. A mezzanine is used in the front of the warehouse to serve as an office. The entire warehouse is 60 meters long and 20 meters wide. It is 6 meters high, and the mezzanine height is 3 meters. We provide a full set of metal warehouse building components, including trims, flashing, gutters, downspouts, roller up doors, aluminum alloy windows. After all the steel building components delivered to the site, the customer installs them according to the drawings.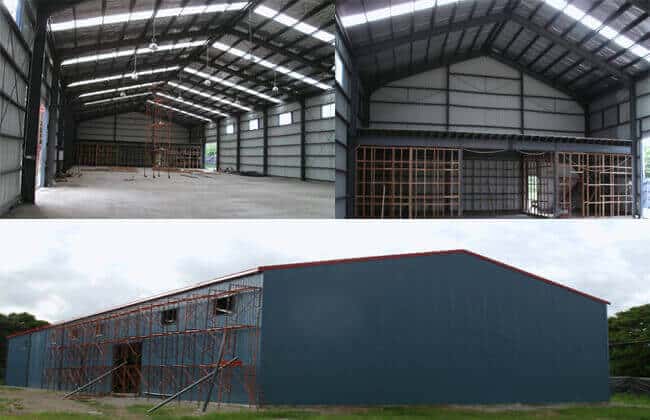 Description of Steel Structure Warehouses in PNG
The prefab steel warehouse building uses 0.5mm color metal cladding for roof and wall panels. We also provide customers with lights. We design according to the floor plan provided by the customer. All the steel structures are bolt connected. Only door frames and window frames need to weld on site — the steel warehouse components process in our factory. We only ship them in containers to customers. All steel structure with the number and the customer installs the metal warehouse building according to our installation layout. The advantage of the steel structure building is that all the components are prefabricated in the factory, and there is no need for a large amount of welding work on the site. There are no season effects. The entire project can deliver according to the expected completion time of the schedule, and all the calendars are following the customer's pre-established plan.
Our Advantage for Steel Structure Warehouses in PNG
At the begin communicating with clients, we will provide customers with some optimization solutions based on our experience to help owners save project investment. We can provide some options for the wall and roof system. You can use single-layer color steel cladding or sandwich panel, or you can use Single-layer color steel sheet plus insulation cotton, we cut the dimensions of the roof and wall panels and used directly on the site. Still, the gable part needs to mow because this position is inclined; it needs to process according to the slope during installation.
Compared with the concrete structure, the installation of the steel structure building is simple, and there is no noise and dust on the site, which does not affect the surrounding environment. And 90% of the materials of prefabricated steel structure building can reuse, which is of considerable significance to the sustainable development of the situation.
Standard Features
Primary and secondary structural
Roof Pitch 1:10
0.5mm corrugated Roof and Wall Sheet
Fasteners and Anchor Bolt
Trim and Flashing
Gutter and downspouts
Structural Design plan & Erection drawing
Standard Features
Roll-up door
Man Door
Sliding or Casement Aluminum window
Glass Wool Insulation materials
Daylighting Panel
Roof Ventilator
Galvanized Floor Deck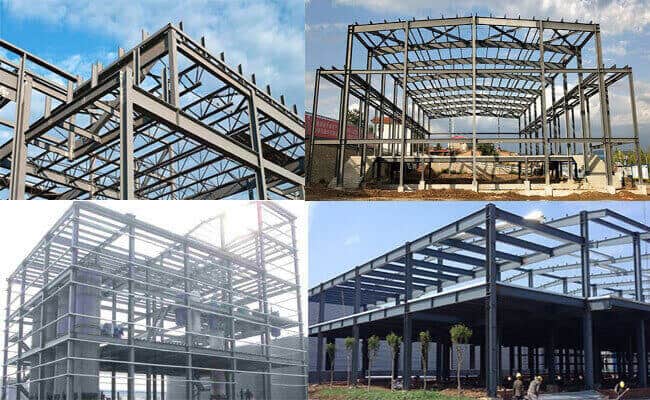 Steel structure building is a new building structure—the entire building is made of steel. The structure mainly comprises steel beams,…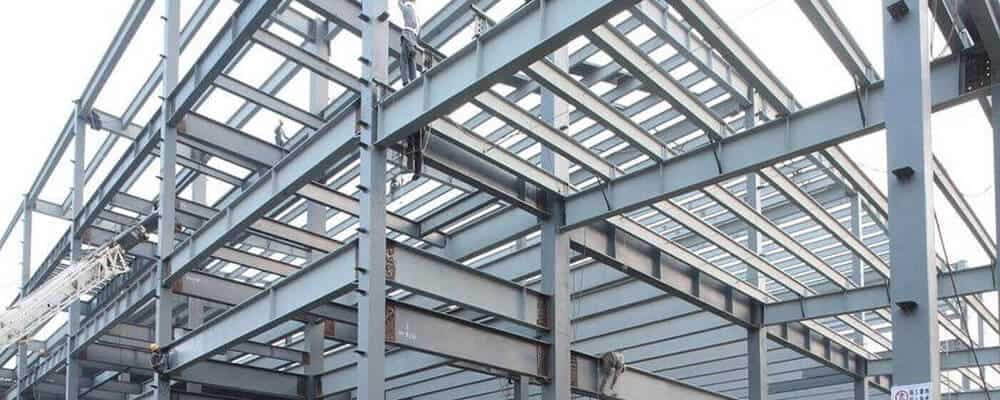 With the vigorous development of steel building, we must pay attention to some problems during the steel building installation to reduce potential safety hazards. 1. Safety personnel at the construction site of the steel structure building project shall perform and manage site safety and conduct unified management of the site construction personnel, site machinery and equipment, and site electricity. Construction…