Steel Structure Warehouse Building in Sweden
Havit Steel designed and fabricated the prefabricated steel structure warehouse building in Sweden. This steel structure warehouse is 50 meters long, 15 meters wide and 6 meters at eave height. We calculated the local snow load when designing this warehouse, which ensures the strength of the metal structure. The metal structure building has sufficient strength to withstand the effects of rain and snow, thereby ensuring the safety of the internal storage of goods.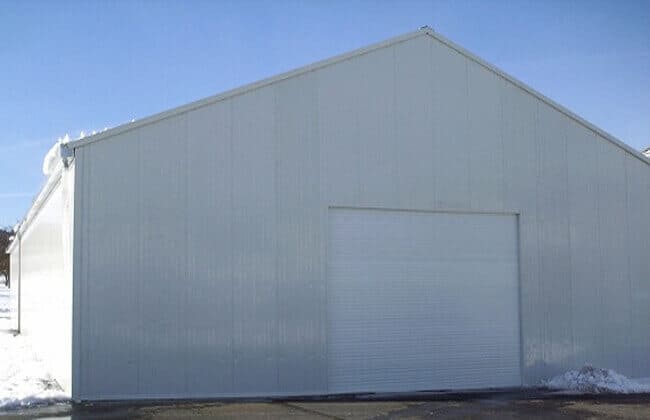 Description of Steel Shed Building in Australia
Every time we do the steel structure building design, we will consult the customer's local wind speed, snow load, and the impact of earthquakes. The service life of our designed buildings is up to 50 years.
The roof and wall panels of the prefab steel warehouse building are all made of 75mm EPS sandwich panels.
The steel structure building components of the warehouse building are all hot-dip galvanized, which has a good anti-corrosion effect. All the steel structure warehouse components load into containers.
The parts shipped to clients after fabrication completed in our workshop. We send detailed installation drawings to customers.
Local workers reference our installation drawings to process the erection. Customers need to rent the truck crane, which is about 5-10 tons; it depends on the weight of steel structure components and the size of the warehouse building.
First, install the pillars. Pre-embed anchor bolts connect the column and the foundation. The roof beams assembled and then bolted to the steel pillars.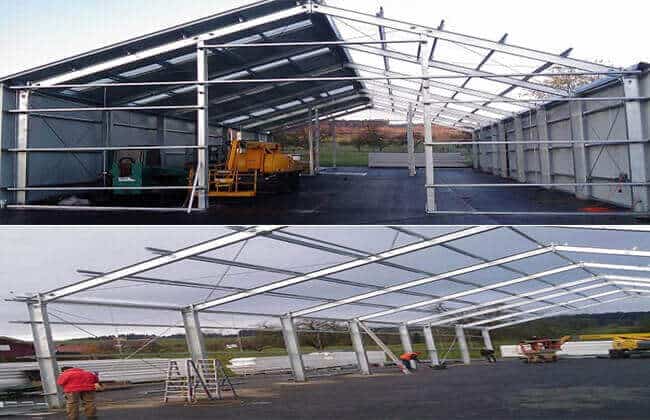 Our Advantage
The installation of steel structure building is simple, and only workers who need to understand the installation drawing.
Compared with concrete structures, installing steel structure warehouse buildings does not require many workers. Only 5-10 people can complete the installation of the entire warehouse.
There is no dust or noise pollution. Even if the construction site is in the urban area, it will not affect the healthy life of the surrounding residents.
The steel structure warehouse building can move, the entire steel building can disassemble, and then transported to another site to reinstallation. Of course, concrete structures do not have such advantages.